NBC Insider Exclusive
Create a free profile to get unlimited access to exclusive show news, updates, and more!
Sign Up For Free to View
Every Musical Guest for Saturday Night Live Season 49
From Ice Spice to boygenius and beyond, SNL has welcomed a musically-diverse, ultra talented batch of musical guests in Season 49.
Saturday Night Live's welcomed a genre-diverse and extremely talented group of musical guests since the show's debut in 1975, and Season 49 has certainly continued that tradition. From pop megastar Bad Bunny delivering two performances in his double-duty episode to six-time Grammy nominees boygenius, SNL's 2023 musical guests have delivered strong performances that just might've introduced a viewer or two to their new favorite artist.
SNL's musical performances have also historically included highly memorable introductions: Who can forget March 7, 2020 Host Daniel Craig's instantly viral "Ladies and gentleman, The Weeknd," or the time Christopher Walken mispronounced Foo Fighters' name because they fully told him to? In Season 49, surprise moments have included Taylor Swift showing up to intro her "Karma" remix collaborator Ice Spice, and Lady Gaga shocking the audience by presenting Bad Bunny. We'll have to wait and see what unexpected moments the rest of the season holds. 
RELATED: Every SNL Host for 2023-2024
Below, a roundup of every musical guest from SNL Season 49 thus far—stay tuned to see who's performing on SNL in late 2023 and 2024.
Every SNL Musical Guest for 2023-2024
October 14: Ice Spice
Ice Spice was the musical guest in Season 49's premiere episode, hosted by Pete Davidson, performing "Pretty Girl" and "In Ha Mood." In 2023, the Bronx native also collaborated with three-time SNL musical guest Nicki Minaj on the Barbie movie soundtrack hit "Barbie Girl," and featured on Taylor Swift's "Karma" remix.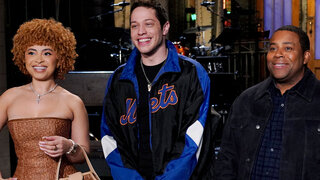 October 21: Bad Bunny
Bad Bunny didn't just host the October 21 episode, he also performed two songs from his latest album, Nadie Sabe Lo Que Va a Pasar Mañana. First he performed the reggaeton bop "UN PREVIEW," and then switched things up with a grandious setpiece to deliver the rap track "MONACO."
It was Bad Bunny's second time as musical guest, following his debut on the February 20, 2021 episode in which he also popped up as a singing plant in Ego Nwodim and Pete Davidson's "Loco" pretaped sketch.
And these certainly weren't Bad Bunny's only wonderful performances on NBC; in 2019, Bad Bunny, Jimmy Fallon, Questlove, and Black Thought led a parade through the streets of Old San Juan to sing "MIA" on The Tonight Show Starring Jimmy Fallon.
Watch "Loco" and "MIA" below. 
"Loco"
Bad Bunny and Jimmy Fallon perform "MIA" on The Tonight Show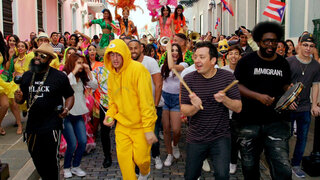 October 28: Foo Fighters
Foo Fighters performed as SNL's musical guest for the ninth time on Nate Bargatze's episode; it was the Dave Grohl-fronted band's first SNL appearance since the death of longtime drummer Taylor Hawkins. 
Grohl also popped up in two of the night's sketches: he was a classic angry uncle in the music video "Lake Beach," and a weird plane passenger in another.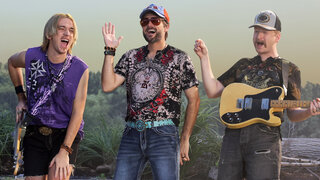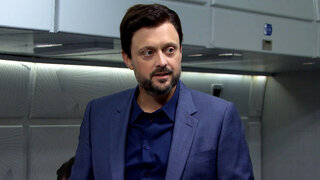 November 11: boygenius
Phoebe Bridgers, Lucy Dacus, and Julien Baker are solo singer-songwriters who formed the group boygenius in 2018 to perform songs they wrote together. The Timothée Chalamet-hosted episode marked Bridgers' second time as musical guest, and the other members' first.
The trio performed two songs from their 2020 full-length, the record, "Not Strong Enough" and "Satanist." They also put on wigs to appear in a sketch as three sleep demons taking the form of Australian singer and actor Troye Sivan. 
Troy Sivan Sleep Demon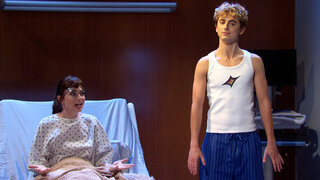 boygenius perform "Not Strong Enough" on SNL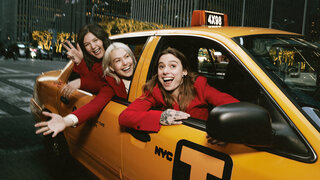 boygenius perform "Satanist" on SNL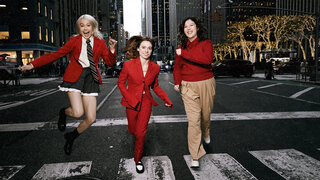 November 18: Tate McRae
Canadian singer and songwriter Tate McRae is the musical guest for Jason Momoa's November 18 episode of SNL. 
McRae released her latest single, "Greedy," in September 2023, following up her debut studio album, I Used to Think I Could Fly. Her sophomore album Think Later is due on December 8.
Watch Tate McRae's SNL performances from November 18 below. 
Tate McRae performs "greedy" live on SNL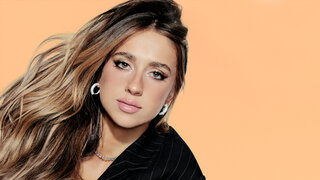 December 2: Noah Kahan 
Kahan's third studio album, Stick Season (We'll All Be Here Forever), an expanded version of 2022's Stick Season, was released on June 9, 2023. 
Watch Noah Kahan perform "Stick Season" on SNL