NBC Insider Exclusive
Create a free profile to get unlimited access to exclusive show news, updates, and more!
Sign Up For Free to View
SNL Season 48's Most Popular Pretaped Sketch Is Up for Two Emmys
We'd watch Pedro Pascal's Mario Kart movie any day of the week.
From parodies of cereal ads and "mom jeans" to the brilliant work of Lonely Island and Please Don't Destroy, pre-taped sketches have been a part of Saturday Night Live since its very first episode, which featured a short from filmmaker Albert Brooks. 
While the "live" part of Saturday Night Live gives the show its magic, anything-can-happen energy, filmed sketches often use camera shots, locations, and musical cues that aren't available during the real-time broadcast. The result: Slick music videos, hilarious faux commercials, and scenes that perfectly capture the tone of what's being parodied, such as the spot-on House of Dragons sketch featuring Host Dave Chappelle in his November 12 episode. 
The season 48 pretaped sketch that garnered the most views of all, "Mario Kart Trailer," is among the standout work that earned SNL Season 48 its ten 2023 Emmy nominations: Not only did February 4 Host Pedro Pascal receive a Guest Actor in a Comedy Series nom, the sketch itself got an Outstanding Picture Editing For Variety Programming nod. What's more, a video taking fans behind the scenes of what went into creating it, Saturday Night Live Presents: Behind The Sketch, received an Outstanding Short Form, Nonfiction Or Reality Series nomination.
Watch the five most-watched pretaped sketches from SNL Season 48, and the Emmy-nominated "Mario Kart trailer" mini-doc, below.
What was the most-watched pretaped sketch of SNL Season 48?
"Mario Kart Trailer," starring February 4 Host Pedro Pascal.
Southwest Airlines Announcement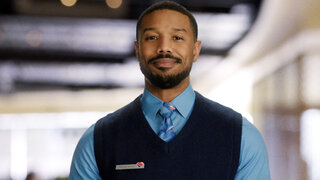 This Southwest Airlines commercial parody was inspired by the airline's real-life scheduling incident, which saw thousands of flight cancellations during the 2022 holidays. It stars Heidi Gardner, Devon Walker, and Michael B. Jordan, who hosted the January 29 episode.
The ad pokes fun at familiar woes like the airline's outdated tech ("we're finally upgrading our entire communication system to 2008 Dell computers"), long security lines, and travelers' fears that they'll never see their luggage again. The sketch's all-too-relatable appeal has garnered 4.3 million views as of June 2023.
Jake from State Farm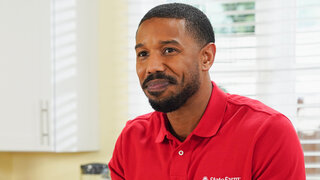 In the real commercials, Jake from State Farm is known for his penchant for popping up in that iconic red shirt whenever you need him most–and going above and beyond to help. This sketch turns the concept on its head, showing the potentially unsettling effects of a stranger randomly materializing in your life whenever he wants. 
Host Michael B. Jordan played Jake to perfection, moving from friendly to sinister in this commercial-turned-thriller that's gotten 4.4 million YouTube views.
House of the Dragon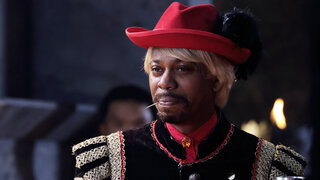 SNL's creative departments quickly recreated the costumes, dimly-lit sets, and silvery blonde wigs that the Game of Thrones prequel series is known for in this "preview" of House of the Dragon Season 2. To date, the sketch has been viewed on YouTube 8.7 million times.
Its popularity may be partly due to several easter eggs (or should we say, dragon's eggs?) in the sketch. Characters from Host Dave Chappelle's early-2000s series Chapelle's Show—Silky Johnson, Tyrone Biggums, and Rick James— show up in medieval garb, as does Chapelle's Show o.g. cast member Donnell Rawlings. Rapper and Law and Order: SVU cast member Ice-T also makes a hilarious appearance.
Big Boys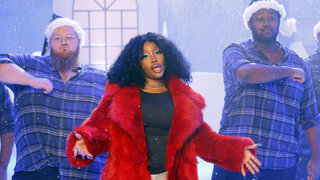 December 3 Host Keke Palmer slayed this music video sketch alongside Ego Nwodim and Cecily Strong, with a major assist from musical guest SZA. The rap track details the joys of finding oneself a "Big Boy" to settle down with for the winter. 
"Wind chill is bitin' but his jacket's unzipped / He brings in my groceries in just one trip," Palmer raps on the song, which we would absolutely stream on Spotify. The clip's whopping 9.9 million YouTube views suggest that fans are indeed playing this one on repeat. 
Mario Kart Trailer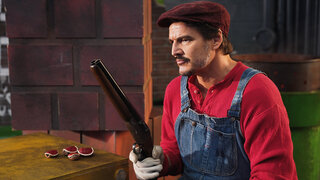 The characters from 2023's The Super Mario Bros. Movie get a gritty reboot in Season 48's most-watched pretaped sketch (13 million views in four months!). Here, Host Pedro Pascal plays Mario in a Mad Max: Fury Road-esque version of the Mario Kart universe.
As the voice in the parody trailer points out, The Last of Us—which stars Pascal—proves "that a video game can become a prestige dystopian drama." The one finds a weary Mario transporting Princess Peach (Chloe Fineman) to safety, uniting with a gun-toting Luigi (Mikey Day) along the way as they fight killer mushrooms and meet Yoshi (Bowen Yang) and Toad (Marcello Hernández) as we've never seen them before. 
Check out the documentary short about filming the sketch below. Narrated by cast member Mikey Day, it features Pascal, Kenan Thompson, and more performers joking around behind the scenes, and a look at the imaginative work from the show's special effects team.