NBC Insider Exclusive
Create a free profile to get unlimited access to exclusive show news, updates, and more!
Sign Up For Free to View
Pedro Pascal's Saturday Night Live Episode Was So, So Funny
The Last of Us star couldn't help but laugh throughout the side-splitting SNL episode.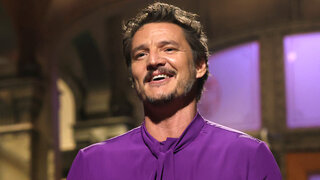 It was a night full of laughter during the February 4 episode of Saturday Night Live, led by first-time Host Pedro Pascal. 
Pascal couldn't help but chuckle throughout many of his SNL sketches, which included a celebrity appearance and a couple of nods to The Last of Us and Pascal's recent TikTok fame. SNL fans love when a Host breaks, and Pascal is known for his giggly nature, so that combo made for some hilarious highlights. Despite typically looking stoic for his dramatic roles, Pascal flexed his funny bone for the world to see, and it was an endlessly entertaining sight.
Watch Pascal's hilarious SNL sketches, below!
Pedro Pascal's Opening Monologue
(Watch above)
Pascal made a striking SNL debut, speaking in his opening monologue about the honor of representing several iconic pop culture franchises. 
RELATED: Pedro Pascal Returns to SNL to "Help" Bad Bunny with His Monologue
"HBO Mario Kart Trailer"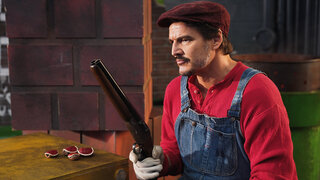 SNL pulled off the perfect parody of The Last of Us by introducing a new series based on another beloved video game: Mario Kart. Set in an apocalyptic Mushroom Kingdom, Mario is tasked with transporting precious cargo, Princess Peach, while being hunted down by the road-rager Bowser. If you love zooming down Rainbow Road while waiting for LOU episodes to air, you'll love this sketch.
"Waking Up"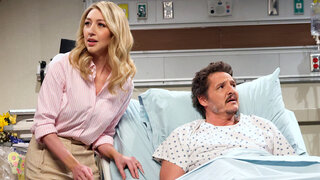 In a sketch reminiscent of the "Californians," Pascal plays a man who has woken up from a coma with a bit of a personality change. He doesn't know who anyone is and has now acquired an "L.A. mush-mouth" accent. Even worse, he needs to "put a pin in that" for most of his familial relationships. 
"Lisa From Temecula"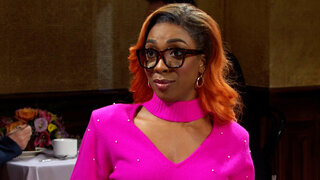 Sometimes the most absurd sketches hit the hardest, and Pascal couldn't help but break during this ridiculous part of the night. A group of friends gets dinner when one of their sisters, Lisa (Ego Nwodim), visits them from Temecula. When the sister orders an extra well-done steak, their casual dinner conversation quickly derails as she begins sawing into her rock-hard meal. As the table shakes, Pascal desperately tries to pretend nothing strange is happening, and he fails hilariously.
"Famcam Assembly"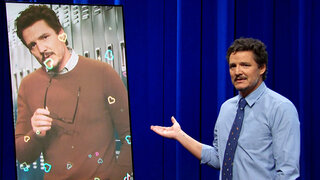 In an homage to the dozens (if not thousands) of fan edits of Pascal made on social media, Pascal played a school teacher lecturing at an assembly centered around online habits. When he tells the group of chronically online students that fancam edits are no longer permitted, the class is destroyed. But it's OK! "Daddy" (Pascal) reunited with "Mommy" (Sarah! Paulson!) to break the tough news to the students.
"Protective Mom"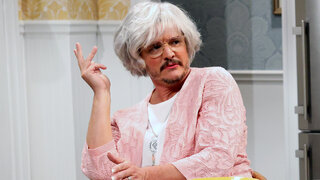 In a sketch poking fun at overprotective Latina mothers, a man (Marcello Hernández) introduces his girlfriend (Chloe Fineman) to his highly-attentive mom. Impressing the in-laws is always difficult, but at least it's hilarious with Pascal shooting off rapid-fire insults in a muumuu.
"Wing Pit"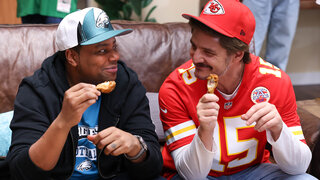 SNL's commercial parodiese are some of their greatest hits, and this wing commercial for the Super Bowl party goes off the rails hilariously when Wing Pit's promotions become increasingly concerning. That's right, customers can get 20 wings, 4 dozen, 20 dozen, 600 wings, and it doesn't stop there. The promotion for the "The Chicknobyl" advertises a whopping 5,000 wings and air-dropped ranch, "all pumped into your party via cement chute." And by the way, Wing Pit owns the police and will operate under total immunity.
"The Big Hollywood Quiz"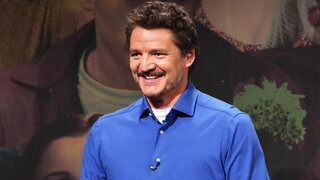 If you feel like you watch tons of TV and films but still have no clue what has been released recently, this sketch is the perfect watch. Game show Contestants (Pascal, Nwodim, and Fineman) answer a series of entertainment trivia questions. The 50s and 80s questions go great, but as soon as questions teeter toward the 2020s, the Contestants begin to struggle.
"Italian Waiters"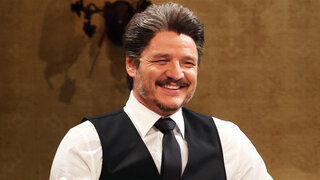 A girls' night takes a turn after servers at an Italian restaurant (Pascal and Hernández) give an endless lineup of compliments to three of the four dinner guests. After the insulted woman (Sarah Sherman) starts to voice her annoyance, the night becomes completely unhinged. 
Can't get enough Saturday Night Live? NBC.com has so many classic moments ready for you to watch whenever you want. Here's how to do it:
How can I watch classic Saturday Night Live sketches? 
NBC.com is a great place to start. See, below: 
Watch Saturday Night Live Saturdays at 11:30/10:30c on NBC and stream the next day on Peacock.