NBC Insider Exclusive
Create a free profile to get unlimited access to exclusive show news, updates, and more!
Sign Up For Free to View
These SNL Christmas Sketches Will Get You Laughing—And in the Holiday Spirit
Get your dose of holiday cheer with these iconic sketches.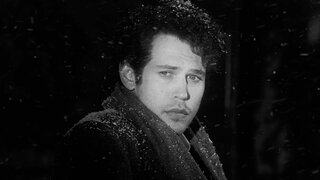 Between the chaos surrounding the season and the literal wackiness of concepts like Santa Claus, Christmas lends itself effortlessly to Saturday Night Live. Each season of SNL boasts an entertaining roundup of Christmas and holiday-themed sketches, and they're almost always timeless. That's why it's so hard to pick a favorite. The sketches, below, are all definitely contenders. Watch, laugh, and be merry! 
"Christmas Morning"
In "Christmas Morning," a family (Kristen Wiig, Beck Bennett, Kyle Mooney, and Chloe Fineman) shows off what they received for Christmas this year. Most of the family opens up their gifts to find exactly what they want, but mom only manages to collect a lineup of robes. While a robe is a lovely gift, the lack of effort made for her gift makes for a hilarious sketch. 
Weekend Update: Drunk Uncle on the Holidays
When Bobby Moynihan was on SNL, you could always count on his Drunk Uncle character to make an appearance at the "Weekend Update" desk to complain about the holidays. 
"NPR's Delicious Dish"
This list would be incomplete without one of the most iconic Christmas sketches ever created, Season 24's salacious "NPR's Delicious Dish: Shweddy balls" sketch. Two innocently hush-toned NPR Hosts welcome a baker named Pete Shweddy, played by 17-time Host Alec Baldwin, to discuss his hit holiday dessert.
"Jennifer Coolidge Is Impressed by Christmas Stuff"
The holidays are made merrier with Fineman's spot-on impression of Jennifer Coolidge in this hilarious sketch where Coolidge reviews basic Christmas items. Coolidge gives her take on Christmas lights, stockings ("a big sock full of gifts! You know, the ultimate stocking stuffer is...a foot"), eggnog, and much more. The sketch earned a call-out from Coolidge herself, who described Fineman as an "exceptionally brilliant impressionist." 
"Best Christmas Ever"
The holidays can get chaotic, as highlighted perfectly in the "Best Christmas Ever" sketch where a couple (Matt Damon and Cecily Strong) reflects on their not-so-smooth Christmas morning.
"D*** in a Box"
Perhaps one of the most beloved digitals shorts of all time, Justin Timberlake and Andy Sandberg team up for a hilariously seductive song about holiday gift-giving.
"December to Remember Car Commercial"
In a hilarious spoof of holiday car commercials, a dad (Beck Bennett) surprises his family (Timothée Chalamet, Heidi Gardner) on Christmas morning with a new car! Sadly for dad, the reception isn't quite what he expected.
"Debbie Downer: Christmas Eve w/ Santa Claus"
SNL alum Rachel Dratch's recurring Debbie Downer was comedy gold, as seen in the 2005 holiday episode when Debbie meets Santa Claus (Jack Black) on Christmas Eve. After Debbie sits on Santa's lap to tell him what she wants for Christmas, she proves that even the merriest of men on the planet can be depressed by her never-ending criticism. 
"Christmas Miracle"
As part of SNL's "Strange Encounters" sketches, Ms. Rafferty (Kate McKinnon), Sharon (Cecily Strong), and Doug (Casey Affleck) share their experiences meeting Santa Claus. While Sharon and Doug recount a typical Christmas tale, as always, Rafferty's experience is vastly different.
"Glengarry Glen Christmas: Elf Motivation"
In another side-splitting performance from Baldwin, SNL parodied Glengarry Glen Ross, which follows a group of elves (Rachel Dratch, Amy Poehler, and Seth Meyers) as they receive a motivational speech from the ruthless elf Winter's Breath (Baldwin). Remember the ABCs: Always Be Cobbling.
"Stu"
In one of Pete Davidson's many Eminem sketches, SNL spoofed the song "Stan" as Santa Claus (Jason Bateman) receives a long lineup of Christmas letters from one persistent man (Davidson) who wants a PS5. Come for Davidson's spot-on Eminem impression, and stay for Bowen Yang's surprise cameo as Sir Elton John. 
Weekend Update: Adam Sandler on Hanukkah
While there may be countless Christmas carols out there, SNL alum Adam Sandler noticed a distinct lack of Hanukkah songs, so he decided to take the matter into his own hands.
"I Wish It Was Christmas Today"
Sometimes the simplest jokes land the hardest, as proved in the SNL diddy "I Wish It Was Christmas Today." Get in the holiday spirit with SNL alums Horatio Sanz, Jimmy Fallon, Chris Kattan, and Tracy Morgan as they sing about getting everyone pumped for the season.
Can't get enough Saturday Night Live? NBC.com has so many classic moments ready for you to watch whenever you want. Here's how:
How can I watch classic Saturday Night Live sketches? 
NBC.com is a great place to start. See below: 
Watch Saturday Night Live Saturdays at 11:30/10:30c on NBC and the next day on Peacock.