NBC Insider Exclusive
Create a free profile to get unlimited access to exclusive show news, updates, and more!
Sign Up For Free to View
Martin Short and Steve Martin's Saturday Night Live Sketches Are Comedy Gold
The comic legends tore down the house on December 10th. 
Saturday Night Live has brought in some hilarious Hosts throughout Season 48, but it's not every day when not one but two comedy legends take the stage. That's right: Steve Martin and Martin Short took down the house by teaming up for a hilarious night of holiday cheer.
The December 10 episode of SNL was a laugh-packed event, with numerous celebrity cameos and nostalgia-inducing sketches that played at Martin and Short's comedic strengths. As SNL veterans, it was no surprise that Martin and Short were hilarious to watch, shining throughout the episode's many holiday-themed sketches. Let's look at some of the most hilarious highlights from the episode" 
Steve Martin and Martin Short's Opening Monologue
Promoting their massively-successful Hulu series, Only Murders in the Building, Martin and Short instantly had the studio 8H audience in stitches as the former SNL cast members recounted how many times they've guest-hosted throughout the years (Martin: 16, Short: 3). Poking fun at their ages, Martin and Short charmed the audience with eulogies written for the other, with Selena Gomez popping by for a quick cameo! 
"A Christmas Carol"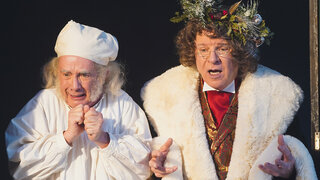 SNL painted a very different A Christmas Carol with Scrooge (Short) waking up on Christmas morning to toss coins out his window, horrifically maiming his neighbors in the process. The holiday ghost (Martin) returns to provide guidance, but needless to say, Tiny Tim getting pelted into a sewer was a twist no one was expecting.
"Father of the Bride"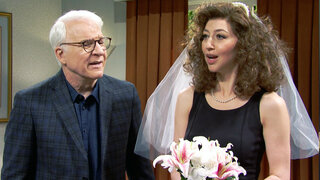 Parodying Martin's 1991 comedy Father of the Bride, a father becomes horrified when his daughter (Heidi Gardner) gets engaged for the eighth time. Faced with his eighth wedding, Martin becomes distraught after learning Short has reprised his role as the elaborate wedding planner, Franck. The engagement sparked a full-on FOTB reunion when the (formerly little) brother Kieran Culkin made a surprise appearance for the wedding planning.
"Minky"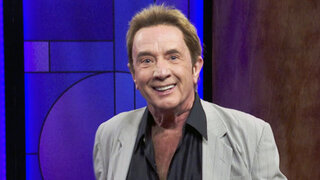 If you love crazy '90s talk show moments, you'll love Minky.
"Science Room with Steve Martin and Martin Short"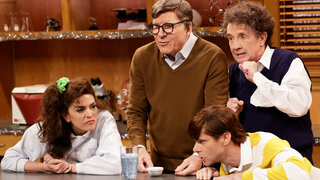 Two teachers, Dr. Science (Martin) and Mr. Science (Short) attempt to teach a holiday-themed science lesson with the help of their student volunteers (Cecily Strong, Mikey Day). The eccentric students struggle to provide that assistance, and it's safe to say this PBS special is not the most informative.
"The Holiday Train"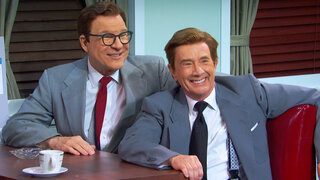 Spoofing 1950s holiday musicals, a group of travelers (Kenan Thompson, Martin, Short, Strong) travel on a train and sing about how excited they are to see snow for the first time. Thompson can't help but break: the Short-Martin duo is just too hilarious!
"Chelsea"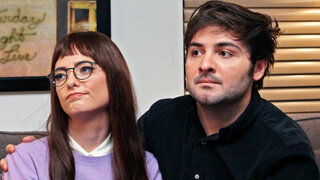 Have you ever talked about someone poorly just to learn they heard everything you said? Please Don't Destroy zeroed in on that nightmare fuel in their "Chelsea" digital short, when two friends are put in an incredibly awkward situation after their friend reunites with his ex-girlfriend (Sarah Sherman).
If you want even more SNL content, you're also in luck: NBC has so many classic moments ready to watch whenever you want. Here's how:
How can I watch classic Saturday Night Live sketches? 
NBC.com is a great place to start. See below: 
Watch Saturday Night Live Saturdays at 11:30/10:30c on NBC and next day on Peacock.