NBC Insider Exclusive
Create a free profile to get unlimited access to exclusive show news, updates, and more!
Sign Up For Free to View
Keke Palmer Hosted SNL for the First Time, and Her Sketches Were Hilarious
Palmer shined as an SNL Host.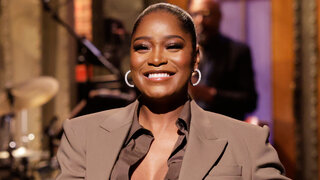 Keke Palmer hosted Saturday Night Live on December 3, and it was an episode full of laughs.
Joined by musical guest SZA, Palmer and the SNL cast shined throughout the episode, which included a few celebrity cameos from Natasha Lyonne and Kel Mitchell. As a known comedy queen, Palmer nailed it as a Saturday Night Live Host, so let's look back at some of the highlights from her episode.
Keke Palmer's Opening Monologue
Palmer had the audience in stitches during her opening monologue, chatting about life as a child actor and the rumors of her pregnancy (which were true!). Palmer popped her coat open to show her baby bump and talk about how excited she is to become a mom. 
"Kenan & Kelly"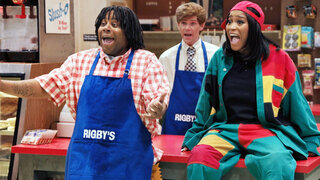 Palmer and Kenan Thompson teamed up for a hilarious reboot of Kenan & Kel, this time with Palmer as Kelly, who is pregnant with Kenan's child (...or is she?). The reboot ends up being much darker than the '90s original, but the audience went wild when Kel Mitchell arrived for a special cameo. 
"Drake PSA"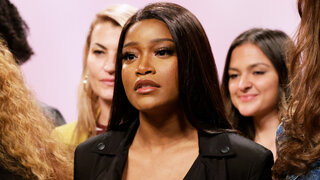 In a PSA directed to women referenced in Drake's music, Palmer and the girls in the SNL cast announce their intentions to unionize as the United Tingz of Aubrey. Ego Nwodim tells those watching at home, "I left Drake a voicemail about an overdue car payment and now I'm an interlude on an album." Their cause is an important one!
"Hello Kitty"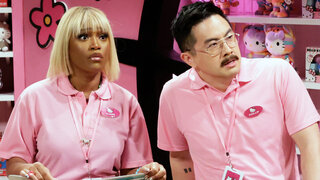 Several co-workers gather for training at Times Square's Hello Kitty store, and when the recruits learn Hello Kitty is a human girl in a catsuit, they have some concerns. 
"Big Boys"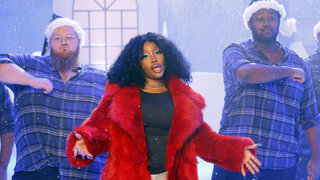 As cuffing season approaches, SZA, Palmer, and company perform a song all about wanting a big man to cuddle up with during the cold winter months. 
"Arby's"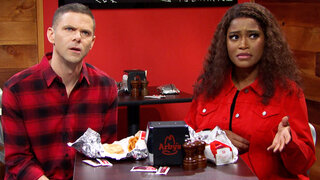 In this sketch, Arby's announces a new promotion: five "giant towers" of roast beef sandwiches for $10. But the marketing group struggles to comprehend the logistics behind the deal where they'd be getting so much roast beef for only $10. If roast beef is $11 a pound, how does Arby's make money at the end of the day? 
"Choir Practice"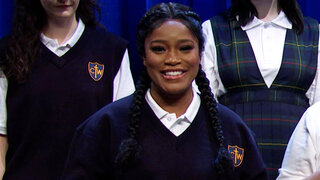 Palmer plays a new student in a church choir, and when she shows the class she's the most impressive singer, chaos ensues. 
"Ultrasound"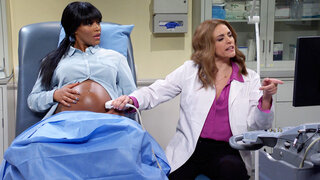 Palmer visits the doctor for an ultrasound, and it turns out the twins in her womb breakdance, smoke cigarettes, and even order takeout. 
"Forceington's Ridge"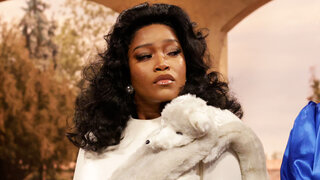 In a sketch parodying the physical arguments that break out in soap operas, two socialites (Cecily Strong and Palmer) bicker over romantic interest in the same man. Wait until you see what happens! 
Can't get enough Saturday Night Live? NBC.com has so many classic moments ready for you to watch whenever you want. Here's how:
How can I watch classic Saturday Night Live sketches? 
NBC.com is a great place to start. See below: 
Watch Saturday Night Live Saturdays at 11:30/10:30c on NBC and the next day on Peacock.