NBC Insider Exclusive
Create a free profile to get unlimited access to exclusive show news, updates, and more!
Sign Up For Free to View
The Funniest Please Don't Destroy Shorts on SNL
The Please Don't Destroy boys bring a Gen Z je ne sais quoi to Saturday Night Live.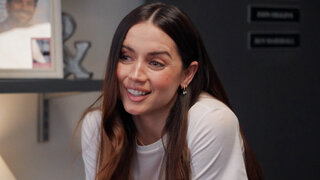 If you haven't seen Please Don't Destroy's digital shorts on Saturday Night Live, you're sorely missing out. 
Please Don't Destroy, the comedy trio composed of writers Ben Marshall, John Higgins, and Martin Herlihy, are the masterminds behind some of SNL's most side-splitting sketches since Season 47. Typically starring in digital shorts as exaggerated versions of themselves, Please Don't Destroy excels at creating great tongue-in-cheek moments with the SNL Hosts and cast. The Please Don't Destroy comics are never afraid to flirt with absurdist humor, bringing a fresh sense of humor to Studio 8H. 
Check out some of Please Don't Destroy's most hilarious SNL digital shorts, below.
"Wellness"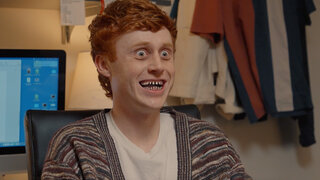 It's important to prioritize self-care, especially with the hustle and bustle of an SNL workweek. In this jaw-dropping sketch, the Please Don't Destroy boys detail some of the intense measures they've taken for their own wellness. From intermittent sleeping to cigarette gyms, at what point does self-care take a turn for the worst?
Lizzo Has Writer's Block
Even music icons like Lizzo can get the occasional case of writer's block, but at least she has Please Don't Destroy's trusted penmanship to help her craft a new song. Ben, John, and Martin initially prove to be useless lyricists, until their idea for a sexy zookeeper strikes Lizzo's fancy and inspires a magnificent track. SNL's costume department deserves an Emmy for this one! Turn it up! 
"Election Night"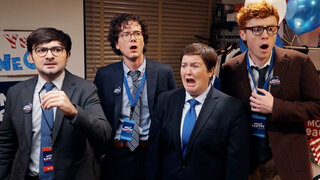 After Molly Kearney accidentally becomes a candidate for an Ohio Attorney General position, they head to the Please Don't Destroy writers' room for help. 
"We Got Her a Cat"
When Batman actress Zoë Kravitz was the SNL Host, the Please Don't Destroy comics had the perfect gift idea: a woman cat for the woman that played Catwoman. (They did the same thing for Paul Rudd, giving the Ant-Man actor a man ant.)  But the gift exchange goes south after the cat goes inexplicably missing. 
"Self-Defense"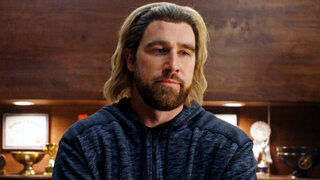 Host Travis Kelce was in his element in this hilarious digital short following the three SNL writers after they decide to enroll in a self-defense course to start standing up for themselves around the studio. Kelce is hysterical as the Hogan-like instructor. 
"Hangxiety"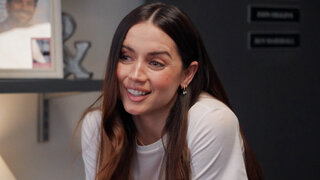 After an especially rowdy SNL afterparty, the three comics begin to overthink every interaction from the night before. While most could look at their actions and worry they'd end up in prison, the three men just chuck it up to that pesky old hangxiety! 
"Tommy"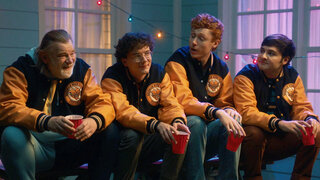 In this hilarious digital short, Host Brendan Gleeson and Please Don't Destroy play four high school juniors looking forward to their senior year ahead. Their heartwarming predictions are quickly silenced after one of these high schoolers, Gleeson, reveals he's a 67-year-old Irishman. 
"Three Sad Virgins"
Pete Davidson has crafted many entertaining music videos throughout his time on SNL, but his "Three Sad Virgins" video starring Please Don't Destroy is among his most hilarious. After Davidson asks Ben, John, and Martin to participate in a "fun" music video, they quickly learn they're the subject of some of the ill-flattering lyrics. 
"Street Eats"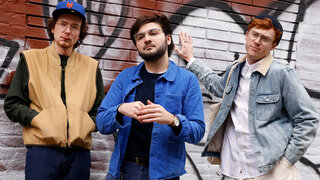 Please Don't Destroy pokes fun at insufferable food vloggers in this hilarious short, where they play three cringe-worthy NYC residents named Rocko, Domhnall Trump, and Tabby Cat, who go to some of the city's tastiest restaurants. The service staff is less than enthused about their takes on local flavors, which is just a tad too relatable. 
"Calling Angie"
When John makes a call to clear the waters with an ex, the Please Don't Destroy comics manage to dig his grave even deeper. It all comes to a head when Angie herself arrives to voice her opinion. 
Watch Saturday Night Live Saturdays at 11:30/10:30c on NBC and stream the next day on Peacock.