NBC Insider Exclusive
Create a free profile to get unlimited access to exclusive show news, updates, and more!
Sign Up For Free to View
Watch All of Travis Kelce's Touchdown-Worthy SNL Sketches
The entire Kelce family paid studio 8H a visit for Travis Kelce's hosting debut.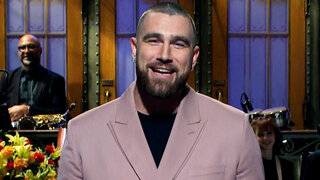 It was a touchdown inside studio 8H during Host Travis Kelce's Saturday Night Live debut on March 4. 
Season 48 has gathered some seriously impressive Hosts, but NFL star Kelce made for an especially fun addition to the lineup. Accompanied by country-pop superstar Kelsea Ballerini as the musical guest, the night was a laugh-filled affair. Much like the Kansas City Chief's Super Bowl win, the team's tight end put everything he had into his SNL gig, and it made for a victorious performance. As a lifelong fan, Kelce took to the stage like a natural, with his larger-than-life demeanor making for some hilarious tongue-in-cheek sketches throughout the night.
Watch Kelce's hilarious SNL sketches, below!
Travis Kelce monologue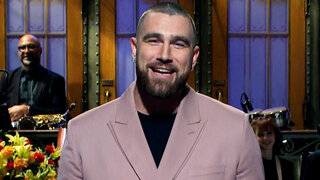 Kelce couldn't help but humbly brag about his recent Super Bowl win, especially considering his brother and Philadelphia Eagles opponent, Jason Kelce, was sitting in the audience alongside the Kelce family. Kelce was also keen to note that SNL wasn't his first television debut outside football; he was also in a reality series titled Catching Kelce. And no, you will not find it on a streaming platform. 
"American Girl Café"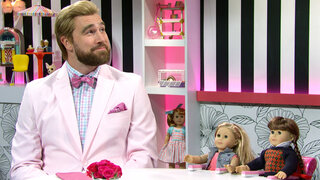 A man learns that the American Girl Café isn't exactly for everyone as he attempts to enjoy lunch with his two dolls and no one else. Without any kids to join them, the staff becomes increasingly concerned as the man becomes invested in his doll's lives. 
"Garrett from Hinge"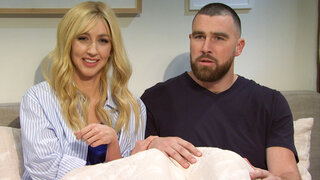 Online dating can be hard, but it's much harder when a rejected match shows up at your apartment unexpectedly. Bowen Yang plays the romantically defected Garrett from Hinge, who shows up to his date's house after being ditched at Buccacino's. Even worse, Garret finds his lover in bed with another man. 
"Self-Defense"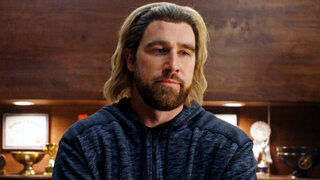 Self-defense classes are not what they used to be in Please Don't Destroy's latest digital short. After being bullied by the SNL interns, the boys decide to enroll in a self-defense class taught by the exuberant Kurt Lightning. But after Lightning begins kicking the crap out of them, they realize they have no idea what they've signed up for! 
"Straight Male Friend"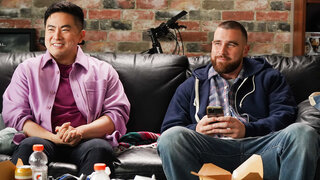 Sometimes all we need is a low-effort and non-committal friendship with no emotional investment. A new SNL ad depicts the benefits of Straight Male Friend, the companion that boasts no financial investments, video games, and chicken wings. But warning: Three or more Straight Male Friends might result in a trip to Atlantic City. 
"Mama's Funeral"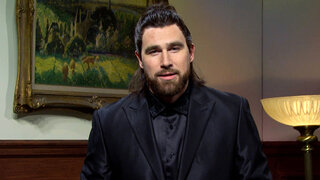 In this hilarious sketch, guests of a woman's funeral are blown away once they discover the woman's hospice nurse-turned-lover, Dylan (Kelce), has planned an elaborate service. Complete with a disco ball, DJ, and even a robotic corpse, the funeral goes off the rails fast, but it was (allegedly) everything Ms. Glenda wanted. 
"Abby the Ex-Girlfriend"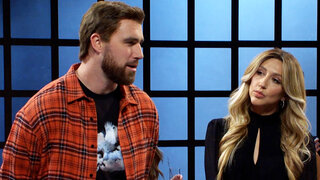 SNL has been embracing some seriously cackle-worthy prop comedy this season, with Heidi Gardner playing a neurotic ex-girlfriend, Abby, who runs into her ex, Kelce. Despite her claims of being "totally cool" with Kelce moving on, Abby can't help but literally burst out into tears, with jets of water shooting from her face. But Abby flipped the script once she revealed she moved on with Kelce's brother, Jason.
"Too Hot to Handle"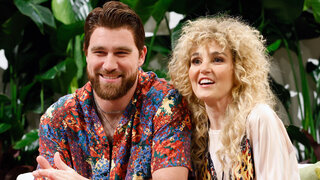 An unlikely pair of Contestants on Too Hot to Handle can't stop breaking the rules of a popular dating show. And while their competition can't seem to understand the attraction, the chemistry between the odd couple is undeniable.
"Family Meeting"