NBC Insider Exclusive
Create a free profile to get unlimited access to exclusive show news, updates, and more!
Sign Up For Free to View
Watch Boygenius Rock SNL with "Not Strong Enough" and "Satanist"
Phoebe Bridgers, Lucy Dacus, and Julien Baker played two songs from boygenius's Grammy-nominated album, the record, in Studio 8H on the November 11 episode hosted by Timothée Chalamet.
Fresh off a fall tour promoting their 2023 full-length album, the record, indie singer-songwriter supergroup boygenius were Saturday Night Live's November 11 musical guest. Between sketches starring Host Timothée Chalamet, the trio delivered two guitar-driven songs from the record. In a treat for fans of the band, members Phoebe Bridgers, Lucy Dacus, and Julien Baker also appeared in a sketch alongside cast members Bowen Yang and Sarah Sherman. 
It was the first SNL appearance for members Dacus and Baker, both solo artists in their own right, and bandmate Bridgers' second after performing as musical guest during Dan Levy's Season 46 episode. (Coincidentally, Dave Grohl, frontman for October 28 musical guest Foo Fighters, backed boygenius on drums during "Satanist" in their October 31 Hollywood Bowl show.)
It was also boygenius's first TV performance since they received six 2024 Grammy nominations, including Album of the Year for the record and Record of the Year, Best Rock Performance, and Best Rock Song for "Not Strong Enough."
Watch boygenius perform "Not Strong Enough" and "Satanist" on the November 11 episode of SNL below, and scroll down to see the sketch in which the three donned wigs to play Troye Sivans (or is it "Troyes Sivan"?).
Watch boygenius perform "Not Strong Enough"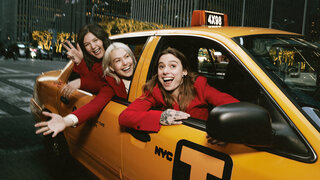 Backed by their energetic band (note the amazing Beatles-font boygenius logo on the drumset), Bridgers, Baker, and Dacus alternated vocals and shared harmonies against crashing drums and the trio's guitars on their Grammy-nominated single. 
Watch boygenius play "Satanist"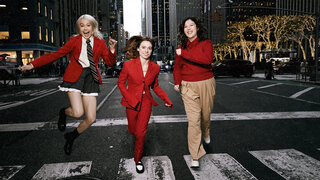 For their second SNL performance, boygenius delivered another high-energy song from the record, "Satanist." The song displayed the members' skills on vocals as the track's tempo went from rollicking to slowed and back again in a dramatic red light. As the three rocked out on guitar, it was slightly evocative of a moment when Bridgers smashed a guitar at the end of her 2021 SNL performance—but Julien Baker simply heaved hers at the song's conclusion.  
Troye Sivan reacts to boygenius playing Troye Sivans in the "Sleep Demon" sketch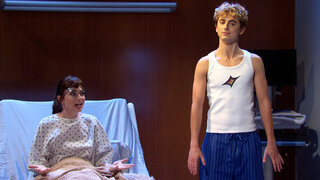 In this sketch starring Host Timothée Chalamet, Bowen Yang, and Sarah Sherman, Bridgers, Dacus, and Baker played three sleep demons in the form of Australian pop star and actor Troye Sivan, who perform a strange dance and flash their red undies. It makes more sense in the sketch..kind of.
Troye Sivan himself shared the sketch to Instagram on November 12, captioning his post, "WHY IS LIFE SO WEIRDDDDD RN LMAO IM DEAD" and tagging Yang and Chalamet.
Originally published Nov 12, 2023.