NBC Insider Exclusive
Create a free profile to get unlimited access to exclusive show news, updates, and more!
Sign Up For Free to View
Watch Nate Bargatze's Hilarious SNL Monologue and Sketches from October 28
Stand-up comedian Nate Bargatze's first time hosting Saturday Night Live featured an extended stand-up monologue and appearances from Christopher Walken, who introduced the Foo Fighters.
Stand-up comic Nate Bargatze hosted the October 28 episode of Saturday Night Live's 49th Season, with musical guest Foo Fighters. The episode featured two Halloween sketches, the hilarious "Lake Beach" musical sketch, and an appearance from SNL Five-Timer Christopher Walken. The episode scored a season high in total viewers with 4.9 million! 
Bargatze, who joked to the audience that "I'm a shocked as you are" that he was hosting, also brought twenty years of experience delivering jokes to his monologue, which he'd told Seth Meyers he'd been workshopping in comedy clubs around New York City. 
Topics ranged from Bargatze's childhood with a magician father to his own life as a dad. "I'm 44. My daughter's 11. When she's my age, it'll be 2057," Bargatze said. "I don't even believe that's a real year. My movies didn't go that high in fake years. How am I going to talk to someone from 2057? I have more in common with a pilgrim."
RELATED: SNL's James Austin Johnson Describes Writing "Lake Beach" for Nate Bargatze's Episode, Says Their Dads Are Friends
Watch all of Nate Bargatze's SNL monologue and sketches here.
Biden Halloween cold open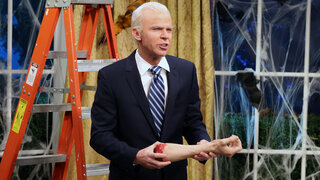 Mikey Day busted out his President Biden impression, decorating the Oval Office for Halloween and spooking American viewers by gingerly climbing a rickety ladder.
Michael Longfellow showed up as newly-elected House Speaker Mike Johnson, before a surprise cameo from Christopher Walken as "Papa Pumpkin," the spirit of Halloween. 
Nate Bargatze's monologue
Watch the almost 10-minute monologue above.
RELATED: Christopher Walken's Foo Fighters Introduction, Explained
Washington's Dream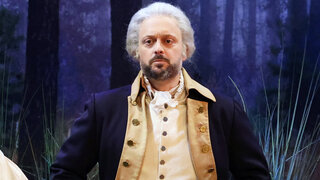 Bargatze played General George Washington in this creatively funny sketch, which explores why America is so weird about the metric system. 
"Lake Beach"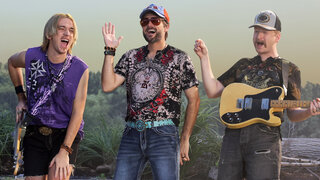 James Austin Johnson, Andrew Dismukes, and Tennessee native Bargatze play the band Mudpuddle in this faux music video ode to drinking on a muddy country lake beach—featuring a hilarious turn from Dave Grohl as the uncle who's "not fun to play corn hole with."
Hallmark Horror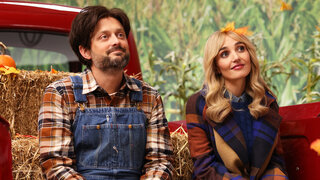 This fake trailer put a Halloween-style spin on the traditional Hallmark romance format: The hometown boy (Bargatze) that the big city career woman (Chloe Fineman) falls for is a serial killer.
Please Don't Destroy: Dawg Food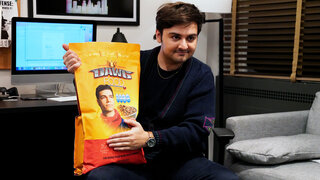 Martin Herlihy and John Higgins tell Ben Marshall that they're trying a new meal delivery service. Spoiler alert, it's actual dog food.
Chef Show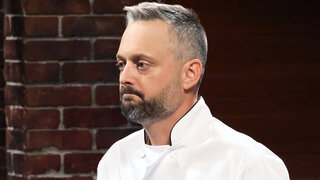 Nate Bargatze and cast member Ego Nwodim play two chefs who serve dishes the judges weren't expecting—and the real Padma Lakshmi shows up to crown Bargatze's character the winner as he apologizes profusely.
RELATED: Every "Weekend Update" from Saturday Night Live Season 49
Airplane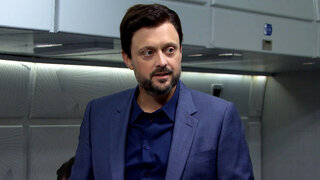 When a couple on a plane needs a doctor, a fellow passenger stands up…to announce that he's actually a lawyer, which kicks off a lively debate among the passengers (none of whom are doctors).
Trick-or-Treat with Fran Drescher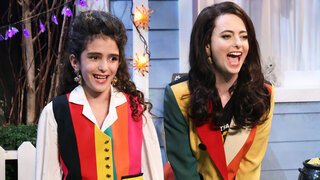 Sarah Sherman debuted her Fran Drescher impression in the second Halloween-themed sketch of the night.
Originally published Oct 29, 2023.