NBC Insider Exclusive
Create a free profile to get unlimited access to exclusive show news, updates, and more!
Sign Up For Free to View
15 Jesse Lee Soffer-Tracy Spiridakos Friendship Moments That Will Warm Your Heart
Soffer and Spiridakos have a delightful relationship, and Chi-Hards can't get enough of their BTS pics.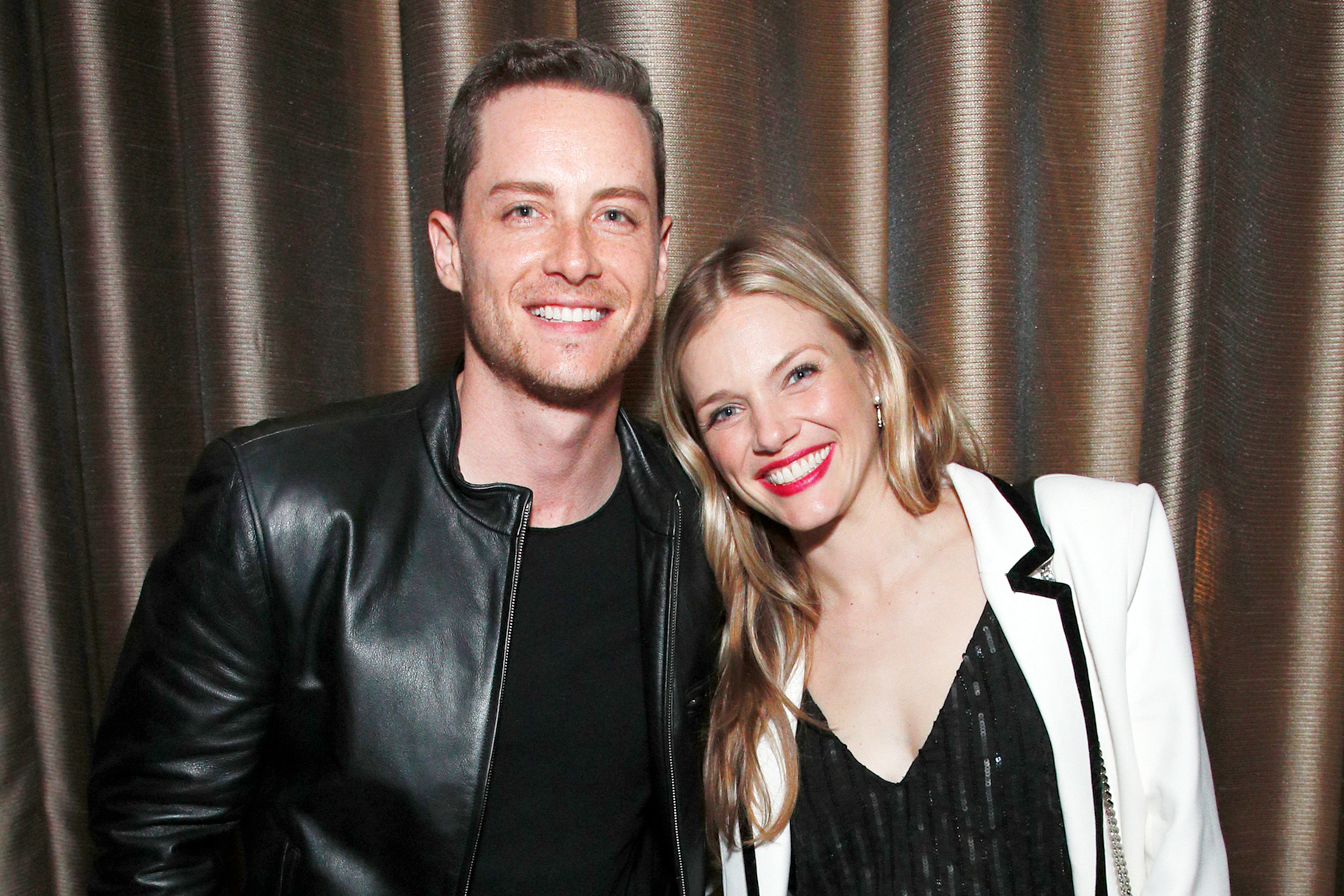 Chicago P.D. has some heartwarming relationships among the Intelligence Unit, but fans carry a torch for Jay Halstead (Jesse Lee Soffer) and Hailey Upton (Tracy Spiridakos). 
The pair lovingly known as "Upstead" have a whirlwind romance that One Chicago fans can't get enough of. Soffer and Spiridakos have had dozens of touching scenes together throughout the years, so naturally, the two stars have become quite close. Even with Soffer's recent One Chicago exit, their friendship remains. Spiridakos and Soffer love getting into on-set shenanigans and frequently update Chi-Hards on their BTS tomfoolery. 
Check out some of Soffer and Spiridakos' most iconic BTS friendships moments on Chicago P.D., below.
Jesse Lee Soffer wrecks havoc in the squad room
Soffer is no stranger to on-set shenanigans, and based on his IG post from 2020, he relished in the opportunity to mess around with Spiridakos and Patrick John Flueger's desks. From turning over monitors to touching their stuff, watching Spiridakos get flustered as Soffer chaotically runs around the squad room is a core One Chicago memory.
Tracy Spiridakos is a big fan of throwback posts
Spiridakos has lots of love for her One Chicago family and enjoys updating Chi-Hards with sweet BTS moments on Instagram. Many of Spiridakos' posts are dedicated to Upstead's beloved relationship, such as this throwback post that she made in December 2022. Spiridakos and Soffer look so sweet cheesing for the camera during Upton's introduction episode!
Jesse Lee Soffer reunites with Tracy Spiridakos for his directorial debut
While Halstead's Chicago P.D. exit was bittersweet for many fans, they were delighted to learn Soffer would return to direct Episode 16 ("Deadlocked"). Soffer made his directorial debut surrounded by his former Chicago P.D. co-stars, making for a poetic full-circle moment.
Tracy Spiridakos shows Jesse Lee Soffer some love for his career milestone
If there is anyone who understands how hard Soffer worked on P.D. for 10 seasons, it's Spiridakos. In February, the P.D. actress took to Instagram to congratulate Soffer on his recent milestone. "Director Jesse made his debut," Spiridakos captioned the IG post. "And he killed it, you guys! 👏🏼👏🏼 We are all so proud."
Jesse Lee Soffer wishes Tracy Spiridakos happy birthday with a touching post
Once his on-screen boo's birthday rolled around, Soffer had to post. In February, Soffer made a thoughtful tribute to Spiridakos with an adorable slideshow of Upstead pics. Soffer captioned the IG carousel, "A huge happy birthday to this lady! Isn't she the best?! 😎".
Tracy Spiridakos posts a heartwarming tribute to Jesse Lee Soffer for Halstead's send-off
Saying goodbye to Jay Halstead was hard for Chi-Hards everywhere, but it was especially bittersweet for his longtime scene partner, Spiridakos. After Soffer's last episode aired in October 2022, Spiridakos took to Instagram to share her emotional farewell. Pass the tissues!
Jesse Lee Soffer, Tracy Spiridakos, and Jason Beghe enjoy a stunning sunset
It isn't all grit between takes on Chicago P.D. Sometimes the cast can sit back and relax in front of a beautiful sunset. In September 2022, Soffer, Spiridakos, and Beghe took some time to enjoy Mother Nature with their co-stars, and they seem positively serene.
Tracy Spiridakos' emotional message for Jesse Lee Soffer after his exit announcement
August 2022 was bittersweet for many P.D. fans as that's when we learned Soffer would be stepping away from the One Chicago franchise. Spiridakos posted an Upstead pic in honor of the announcement, and frankly, it's a real tearjerker. 
Jesse and Tracy Spiridakos welcome Benjamin Levy Aguilar to the One Chicago family
In August 2022, Spiridakos and Soffer gave Aguilar a warm welcome to the set of Chicago P.D. after he made his debut as newbie cop Dante Torres. Torres has been keeping the officers on their toes, and it's been a blast having him join the squad.
Tracy Spiridakos proves Jesse Lee Soffer can't be trusted when taking the selfies
We all have a friend who can't take a group picture to save their life, and according to Spiridakos' March 2022 IG post, Soffer is one of them. Posting a slideshow of ridiculous selfie attempts taken by Soffer, Spiridakos captioned the pics, "I didn't agree with Jesse's photo choices…a series."
Jesse Lee Soffer and Tracy Spiridakos send some smooches to Chi-Hards
Soffer and Spiridakos teamed up for an October 2021 IG post where they blew kisses for their fans, and they look adorable together. Upstead loves Chi-Hards just as much as Chi-Hards love Upstead!
Tracy Spiridakos toughs out the Chicago winter with Jesse Lee Soffer
Chicago winters are no joke, but Soffer is keen to joke around regardless of the weather. In a November 2021 IG post, Soffer and Spiridakos huddle up for warmth in the police car between takes. 
Jesse Lee Soffer and the P.D. cast goof around between takes
Soffer posted a humorous photo with Beghe, Spiridakos, and LaRoyce Hawkins attempting a stoic mug, but Spiridakos couldn't keep the giggles in. The January 2021 IG post just goes to show that despite the twisted plotlines of the series, the P.D. cast knows how to keep it fun while filming!
Tracy Spiridakos and Jesse Lee Soffer take in the great outdoors
When Soffer and Spiridakos aren't putting a criminal behind bars or chasing perps through the Windy City streets, they occasionally get some time in nature. Spiridakos captured the sunny day outdoors in a September 2021 post, and she and Soffer look like they're vibing with the elements.
Jesse Lee Soffer celebrates the Season 5 finale with Spiridakos and the P.D. cast
Throwing it back to 2018, Soffer gathered the entire Chicago P.D. cast to celebrate wrapping Season 5. Soffer captioned the group photo, "What a great year. I have so much love for our cast and crew. Can't believe we are here!" Soffer and Spiridakos have come a long way since the fifth season, but fans still can't get enough of their beautiful friendship.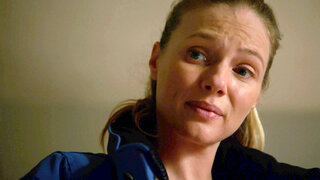 Watch Chicago P.D. on NBC Wednesdays at 10/9c and next day on Peacock.