NBC Insider Exclusive
Create a free profile to get unlimited access to exclusive show news, updates, and more!
Sign Up For Free to View
Jesse Lee Soffer Says He's 'Not Opposed' to Returning and Directing Chicago P.D. Again
The actor, who played Detective Jay Halstead until Season 10, returned behind the camera for Season 10's "Deadlocked."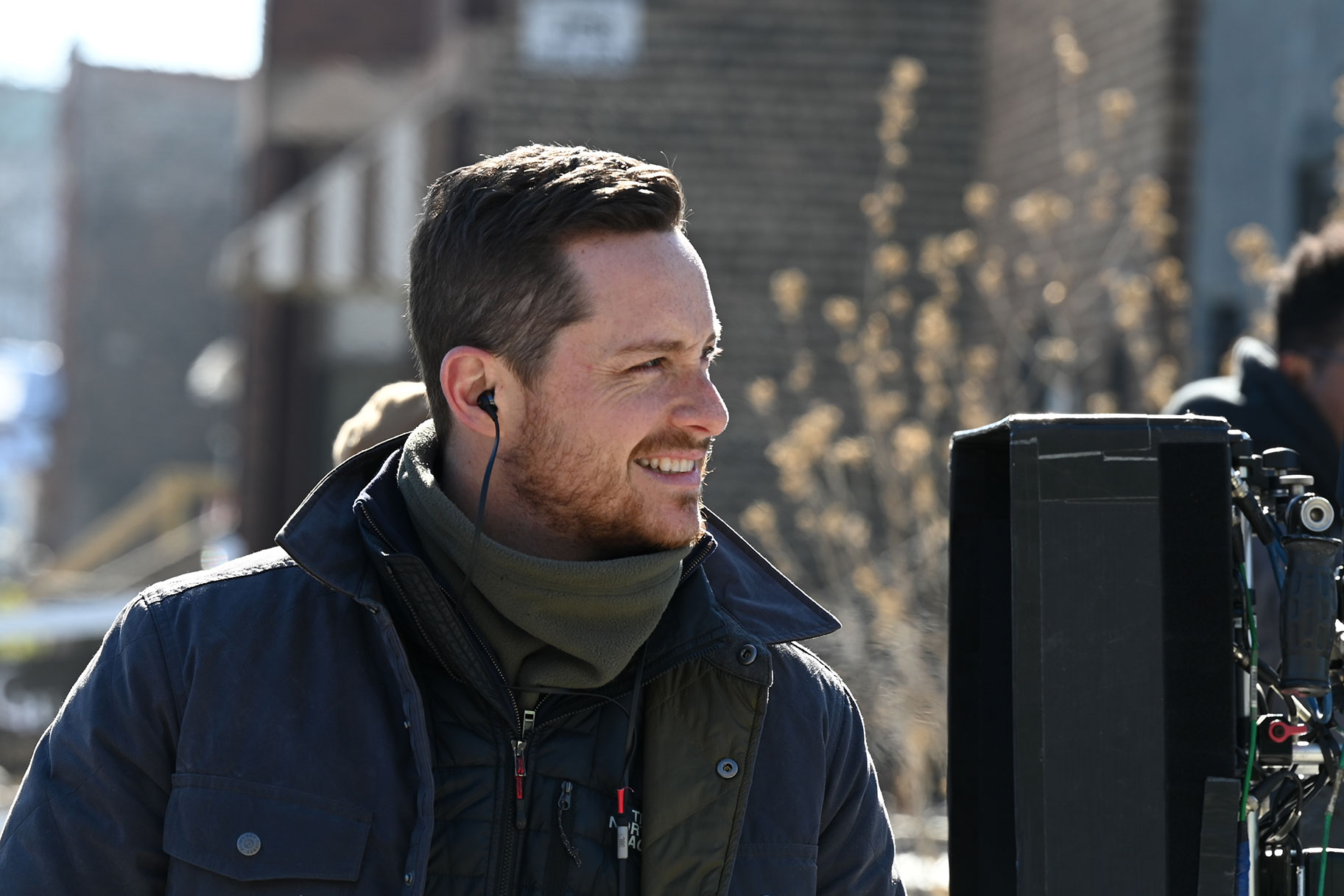 Despite leaving Detective Jay Halstead behind earlier this season, Jesse Lee Soffer just made his return to Chicago P.D. 
The actor's directorial debut for the show (Season 10, Episode 16, titled "Deadlocked"), premieres March 22 and sees him revisit the One Chicago universe—this time behind the camera. 
We have a classic Chicago P.D. storyline here: Voight (Jason Beghe) is up to his old tricks as he goes "off the books" once again to investigate a case involving a compromised juror sitting on the jury of drug boss Arturo Morales' murder trial.
The storyline is ironic with Soffer at the helm. He's essentially directing an episode that highlights the very reason Halstead left Chicago in the first place: the blurry line between good policing and breaking the law. When this happened to Halstead, he was so overwhelmed that he took a job with the army in Bolivia to track down drug cartels. "It's black and white, it's good and bad, it's right and wrong, and it's no more of this," he told Upton (Tracy Spirdakos) about his new job. "I need that. I need that back."
That said, Soffer tells NBC Insider the decision for him to direct this specific episode was "totally random." "When they were making the schedule, they were like,  'Jesse will direct somewhere in the back half of the season. What's his schedule like, what's our schedule like? How about Episode 16? Great,'" Soffer says.
He continues, "I didn't get the script until a day or two before we started prepping the episode. So you never know. It's a crap shoot. You never know what script you're gonna get or what it's gonna be about until you do."
And though the actor confesses to being "nervous" to take his place behind the camera for the first time, working closely with his "brother" Beghe made all the difference.
"Jason's a phenomenal actor and knows that show better than anybody," Soffer says. "And he and I have been playing in scenes and thinking about scenes and talking about character stuff and scenes since the beginning of the show... It was a really fun exercise."
After seeing the heart-pumping "Deadlocked," most fans will want Soffer to direct Chicago P.D. again. But would he?
"I'm definitely not opposed to it. It was a great experience, I learned so much," he says. "Leaving the show, I was grateful for the opportunity to have this experience, to keep learning and growing and I definitely would not say no."
Watch Chicago P.D. on NBC Wednesdays at 10/9c and next day on Peacock.