NBC Insider Exclusive
Create a free profile to get unlimited access to exclusive show news, updates, and more!
Sign Up For Free to View
The Most Beloved Law & Order Couples from All the Franchises
Law & Order fans love the snippets of romance we get between nail-biting criminal cases.
Thrilling police pursuits and nail-biting interrogations may not create the most romantic ambiance for Law & Order detectives, but make no mistake: The procedural drama is packed with swoon-worthy love stories. 
While fans are often engrossed by the mind-boggling criminal cases that come to the detectives' attention, the characters and their interpersonal connections are also a draw. Fans of Law & Order: Special Victims Unit, Law & Order: Organized Crime, and Law & Order care deeply for these characters and relish watching them get their happily ever afters. 
Let's look back at some of the most beloved couples and love stories from Law & Order: 
Olivia Benson and Ed Tucker
Olivia Benson (Mariska Hargitay) may be a tad unlucky in love as the captain of the tightly-run Manhattan SVU, but she's definitely experienced her fair share of it throughout the past two decades. One of these shooting stars was the late Internal Affairs Captain Ed Tucker (Robert John Burke), who first graced SVU screens in Season 17. Benson and Tucker were a darling pair, but nearing retirement, Tucker insisted that Benson consider retiring at the same time. A worker queen bee to the bone, Benson wasn't on the same page, so they went their separate ways. Years later, Tucker passed away, and it was evident Benson still cared deeply for the man. 
Elliot and Kathy Stabler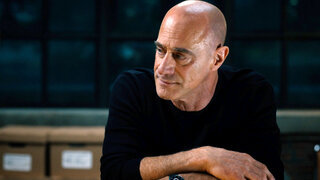 Technically, you could argue there would be no Law & Order: Organized Crime without Stabler (Christopher Meloni) and Kathy's heartwrenching love story. Kathy (Isabel Gillies) and Stabler were high school sweethearts, later marrying and raising five children. Their marriage wasn't perfect, notable due to Stabler bringing his personal life to work while hiding his work life from his wife. Kathy is horrifically murdered on Organized Crime, which is the catalyst for Stabler returning to NYC and joining the OCCB. Stabler is haunted by the loss of his wife, so much so that Kathy even made an on-screen return as an apparition in Season 3. Because of this, Stabler started wearing his wedding ring years after her death. 
Olivia Benson and Brian Cassidy
Another one of Benson's former flames is Detective Brian Cassidy (Dean Winters), a former SVU colleague and the first person we ever see Benson take an interest in. Benson and Brian had an entertaining one-night stand all the way back in Season 1 of SVU but stopped anything serious before it started due to Benson wanting to avoid dating a coworker. Brian left the SVU, but after he returned in Season 14, the two reforged their connection. Brian was paramount to Benson's recovery following her horrific run-in with SVU villain William Lewis, but they eventually break up due to having fundamentally different goals for their future. 
Fin Tutuola and Phoebe Baker
Fin (Ice T) and Phoebe (Jennifer Esposito) are a lovable couple on SVU who have been going strong since 2020. Fin and Phoebe previously worked together in the Narcotics division as partners and dated for a brief time. They both come from failed marriages, which led to some trust issues from Fin during their first attempt to date, leading them to break up. But Fin got a second chance at romance, eventually proposing to Phoebe in Season 22 of SVU. The couple decided to call off the wedding, but fret not, Fin and Phoebe remain a happy pair to this day. 
Amanda Rollins and Sonny Carisi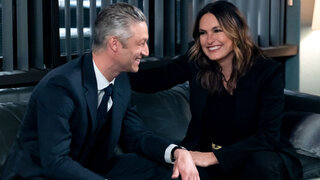 Amanda Rollins (Kelli Giddish) and Sonny Carisi (Peter Scanavino) are known among fans as "Rollisi." The two SVU investigators first met in Season 16 when Carisi came to the Precinct. Rollins and Carisi began as partners, but their slow-burn chemistry eventually blossomed into a whirlwind romance. Nowadays, the two have officially tied the knot and announced they are expecting a baby! 
Benson and Stabler (Kind of!)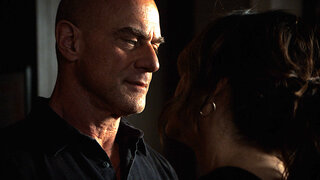 OK, fine, Benson and Stabler are far from officially dating, but this list would be remiss without noting their decades-long chemistry. Simply put, Benson and Stabler's romantic feelings for each other are complicated. While sharing a steamy embrace in Season 24 of SVU, Stabler tells Benson that he cares for her and tries to kiss her, only to have Benson turn away at the last moment. Sharing a loaded history as friends and professional colleagues, Benson seems hesitant to start something serious with Stabler out of fear of losing that cherished relationship. Benson and Stabler have struggled to romantically collide, but many fans have their fingers crossed and eyes peeled for something to happen down the line.