PREMIERES SEPT 22 | THURSDAY 9/8c ON NBC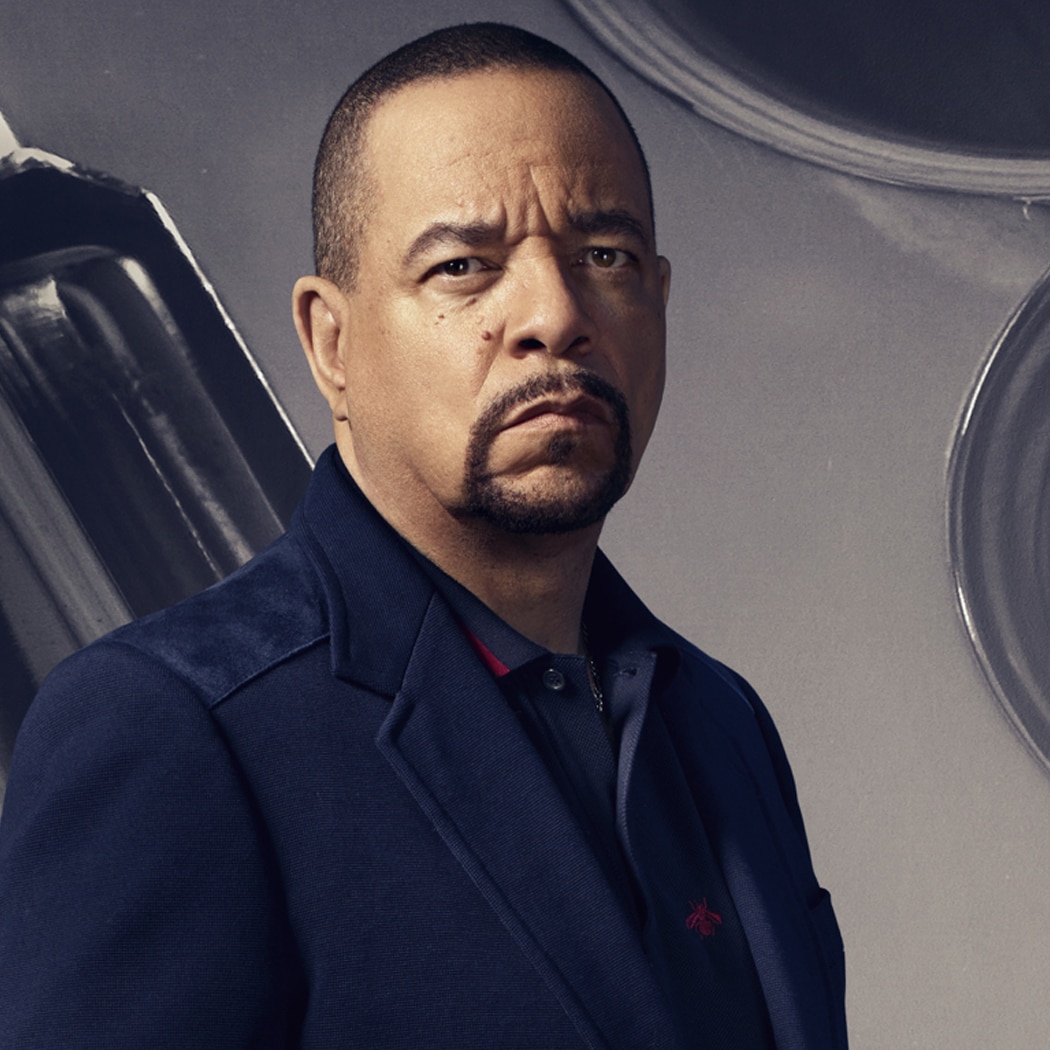 SERGEANT ODAFIN TUTUOLA
Played By Ice T
Actor Bio
Ice T stars as Sgt. Odafin "Fin" Tutuola in NBC's "Law and Order: Special Victims Unit," now in its 22nd season and the longest-running primetime drama series of all time. 
No other actor has shared a longer or stronger working relationship with powerhouse producer Dick Wolf, who has collaborated with Ice T on six different projects.
"I cast Ice on 'New York Undercover' 25 years ago, and I was very impressed by his authenticity as an actor," said Wolf. "I then cast him as a lead in 'Players' and thought of him immediately when I was casting a new detective for Season 2 of 'SVU.' Ice is the consummate professional, his work ethic is unimpeachable and he has grown exponentially as an actor. Casting Ice as Fin was one of my best moves as a producer."
Ice T also starred in Wolf's telefilm "Exiled: A Law & Order Movie" and guest-starred as Fin in "Law & Order" and "Chicago P.D." In 2002, he won the NAACP Image Award for his role as "SVU's" Det. Tutuola. 
His first on-screen break came when the producers of the film "Breakin'" asked him to rap in the movie. Additional film and television credits include "New Jack City," "Ricochet," "Trespass," "Johnny Mnemonic," "Unbreakable Kimmy Schmidt," "Younger," "30 Rock" and "Saturday Night Live." He has numerous independent and documentary film roles to his credit as well, including his 2012 directorial debut "Something From Nothing: The Art of Rap," "Iceberg Slim: Portrait of a Pimp," which he produced in 2013, and FOX's "Who Shot Biggie & Tupac?," in which he starred and produced.
Ice T and his wife, Coco, starred in the E! reality series "Ice Loves Coco" and hosted and executive produced their daytime talk show, "Ice & Coco." He currently hosts and produces the Oxygen unscripted series "In Ice Cold Blood," now in its third season.
Born in New Jersey, Ice T quickly learned the art of survival. An only child whose parents died when he was very young, Ice T became involved in Los Angeles gangs before spending four years in the Army. He went on to become rap's original gangster, writing songs such as "Six in the Mornin'" and "New Jack Hustler."
Ice T not only invented gangster rap, he has lived it. He is the original embodiment of L.A. hip-hop and a cultural icon. Through his music, books and lecture tours of America's prisons, high schools, libraries and colleges (including Harvard, Princeton and Stanford), Ice T has become an influential spokesman for America's youth, regardless of color.
The Grammy Award-winning artist formed Rhyme Syndicate Records in 1989 and released a string of groundbreaking West Coast rap records. He subsequently formed the thrash metal band Body Count with close high school friend and guitarist Ernie C. Body Count's 1991 self-titled debut contained the controversial single "Cop Killer," and the band became the most critically acclaimed act on the highly successful inaugural Lollapalooza Tour.
In 2018, Body Count received a Grammy nomination for Best Metal Performance for their single "Black Hoodie," off their sixth studio album, "Bloodlust." After a 23-city European tour, including top rock and metal festivals, the band returned to the recording studio in 2019 to complete their seventh and latest album, "Carnivore."
Ice T's talent as an artist has spanned many genres. As an author, he's written four books: "The Ice Opinion" (1994), "Ice: A Memoir of Gangster Life" and "Redemption From South Central to Hollywood" (2011) and the fictional novels "Kings of Vice" (2011) and "Mirror Image" (2014).  As an avid gamer, he has lent his voice to over 20 video games, including the "Grand Theft Auto" series, "Gears of War 3," "Scarface" and "Borderlands."
Ice T resides in New Jersey with Coco, their daughter, Chanel, and their dogs, Maximus and Alexus.
Follow him on Twitter at @FinalLevel and Instagram at @IceT.