Law & Order: Special Victims Unit
WATCH EPISODES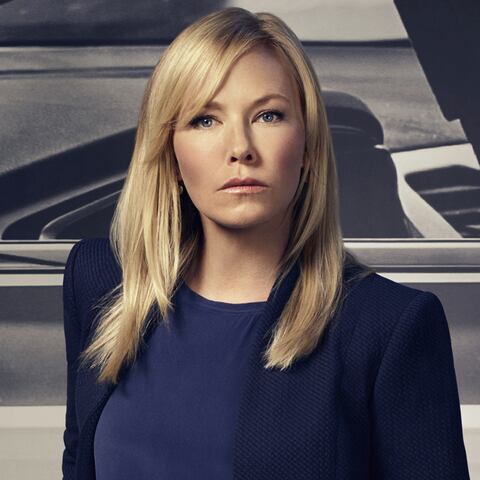 Detective Amanda Rollins
Played by
Kelli Giddish
Actor Bio
Kelli Giddish stars as Detective Amanda Rollins on NBC's critically acclaimed series "Law & Order: Special Victims Unit," now in its milestone 20th season.   
Born and raised in Cumming, Georgia, Giddish began acting at an early age and was a staple in her high school's theater department. Additionally, Giddish was an all-star athlete and member of the school's championship-winning softball team. Giddish attended the University of Evansville in Indiana, where, as a senior, she was an Irene Ryan Award finalist and was thus selected to perform at the Kennedy Center. She graduated with honors with a degree in performance arts.
Upon moving to New York, Giddish quickly gained work as an actress, appearing in Matt Smart's "Shoes," "Bobbi Boland" opposite Farrah Fawcett, and in her self-written one-woman show "Dropsy." In 2005, she made her small screen debut on "All My Children." During this time, she starred on the critically acclaimed online series "The Burg" and made a guest appearance on "Law & Order: SVU." In 2007, Giddish played a supporting lead role in David Conolly and Hannah Davis' independent feature "The Understudy." Later that year, she made a guest appearance on "Law & Order: Criminal Intent," had a recurring role on "Damages" and appeared in Boaz Yakin's feature film "Death in Love" opposite Josh Lucas and Jacqueline Bisset.  
Giddish starred on NBC's "Chase" and Fox's "Past Life," and had memorable guest appearances on "Life on Mars," "Without a Trace" and a popular multi-episode arc on CBS' long-running series "The Good Wife." She recently starred in the dark comedy feature film "Breathless" with Gina Gershon, Wayne Duvall, Ray Liotta and Val Kilmer, and guest-starred on NBC's "Chicago P.D." and "Chicago Fire."
Giddish lives with her husband and son in Brooklyn, New York. 
Follow her on Twitter at http://www.twitter.com/TheKelliGiddish.