NBC Insider Exclusive
Create a free profile to get unlimited access to exclusive show news, updates, and more!
Sign Up For Free to View
Fans Think This Famous, Steamy SVU Scene Showed Early Signs of Bensler's Chemistry
If you're not geeking over the SVU episode "Wildlife," are you even a true Bensler fan?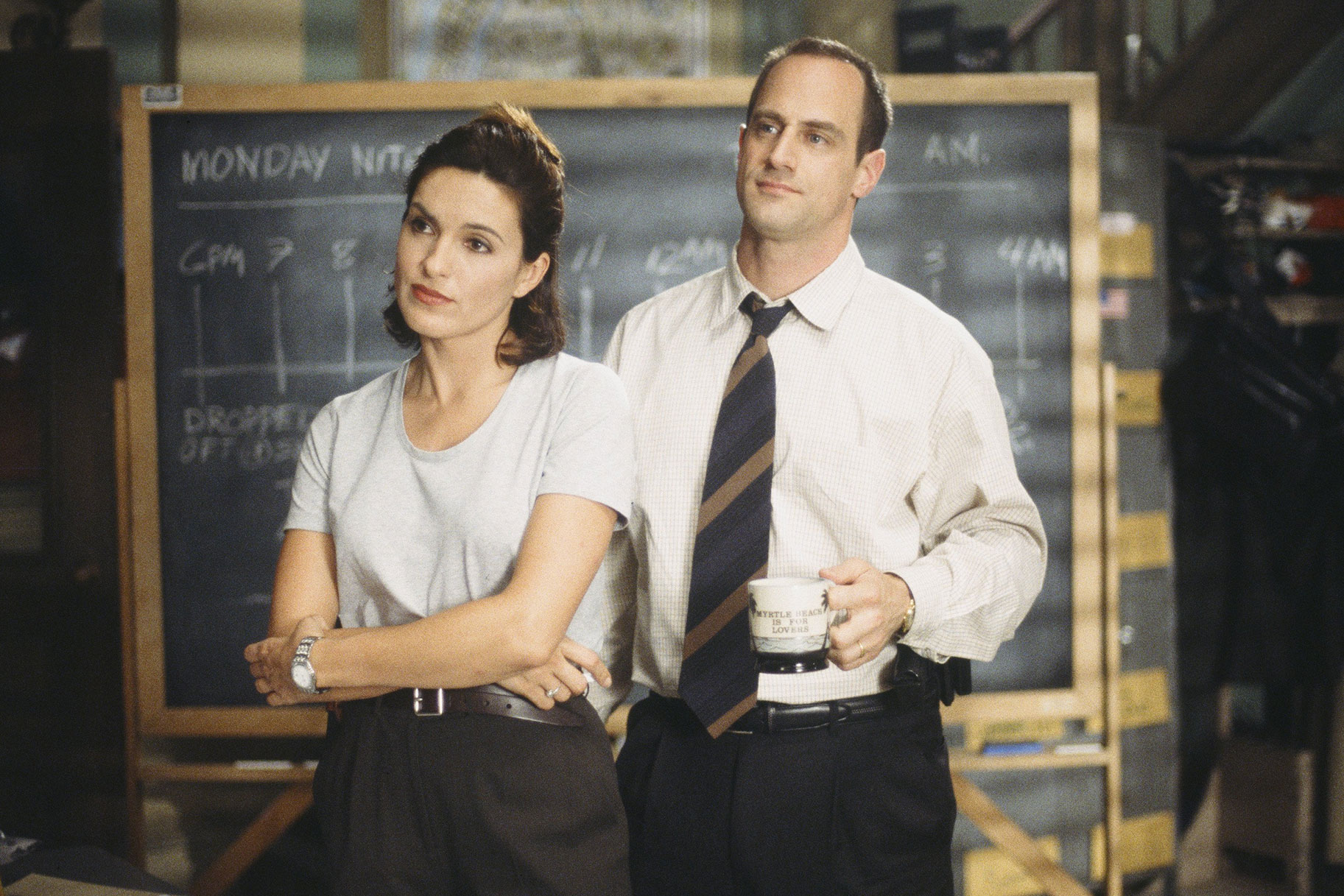 If you're not clued in on the decades-long drama between Law & Order: Special Victims Unit's Olivia Benson (Mariska Hargitay) and Christopher Meloni (Christopher Meloni), you've been missing out. 
Benson and Stabler took televised police partnerships to the next level during the first 12 seasons of SVU, and now that Meloni has returned to the Law & Order universe in Organized Crime, the former partners are back in action. While Benson and Stabler are always dedicated to putting away the bad guy, their complex relationship has surpassed the realm of friendship and simmered into a slow-burn will-they-won't-they situation. But true ride-or-die Bensler fans will argue the tension between Benson and Stabler has been there since the start, as proven by the fan-favorite episode, "Wildlife."
Let's throw it back to Season 10 of SVU for those who need a reminder: In the episode "Wildlife," Stabler goes undercover to unveil a seedy exotic animal smuggling ring. Stabler's tough-guy persona becomes compromised after Benson visits his undercover trailer to update him about the case. After the perps arrive without any notice, Benson and Stabler have mere seconds to come up with a reason for her being there. What to do?
Just as Stabler thinks everything is ruined, Benson decides to pose as a visiting prostitute to avoid Stabler's cover being blown. Always quick on her feet, Benson strips down to her bra and drapes herself over a shirtless Stabler, donning a humorous accent and calling Stabler "daddy" to sell the bit further. It's one of the rare times when Benson and Stabler get up close and super personal, which is why it's such a pillar episode of the Bensler fandom. 
The steamy scene recently made a resurgence after the official Law & Order Instagram posted a throwback video from the episode. In the brief clip, a shirtless Stabler stands with his jaw dropped as Benson pulls off an impromptu undercover persona. The account captioned the small snippet, "Is it hot in here or is it just Benson & Stabler?"
SVU fans swarmed the IG post with comments, mostly about Benson and Stabler's iconic relationship. One Bensler shipper commented, "And when will we get the 2.0 version of this not undercover? Asking for a friend." Another SVU superfan commented on Hargitay's acting chops, writing, "this was a damn good episode, the way Benson improvised it 😂." Predictably, many of the comments zeroed in on Benson and Stabler's recent sexual tension in Season 24 of SVU. Bensler fans want more!
The last Stabler and Benson crossed paths it was perhaps the most steamy Bensler scene of all time. Stabler opened up about his feelings for Benson, even going in for a kiss just to have Benson turn away at the last moment. Benson told Stabler she wasn't ready for something more quite yet, and it could all come to a head when they reunite in an upcoming SVU and Organized Crime crossover event. 
Will Bensler fans get another steamy scene, or will their clear chemistry go undercover yet again?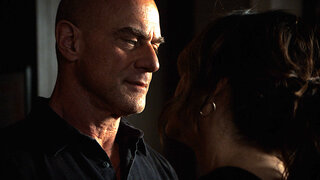 Watch Law & Order: Special Victims Unit Thursdays at 9/8c on NBC and the next day on Peacock and Law & Order: Organized Crime on NBC Thursdays at 10/9c and next day on Peacock.