NBC Insider Exclusive
Create a free profile to get unlimited access to exclusive show news, updates, and more!
Sign Up For Free to View
Ice T and Kelli Giddish Reunited on the Law & Order Set: See Their Cute Selfie
Rollins and Fin are back in uniform together — and the former has big news for her old coworkers.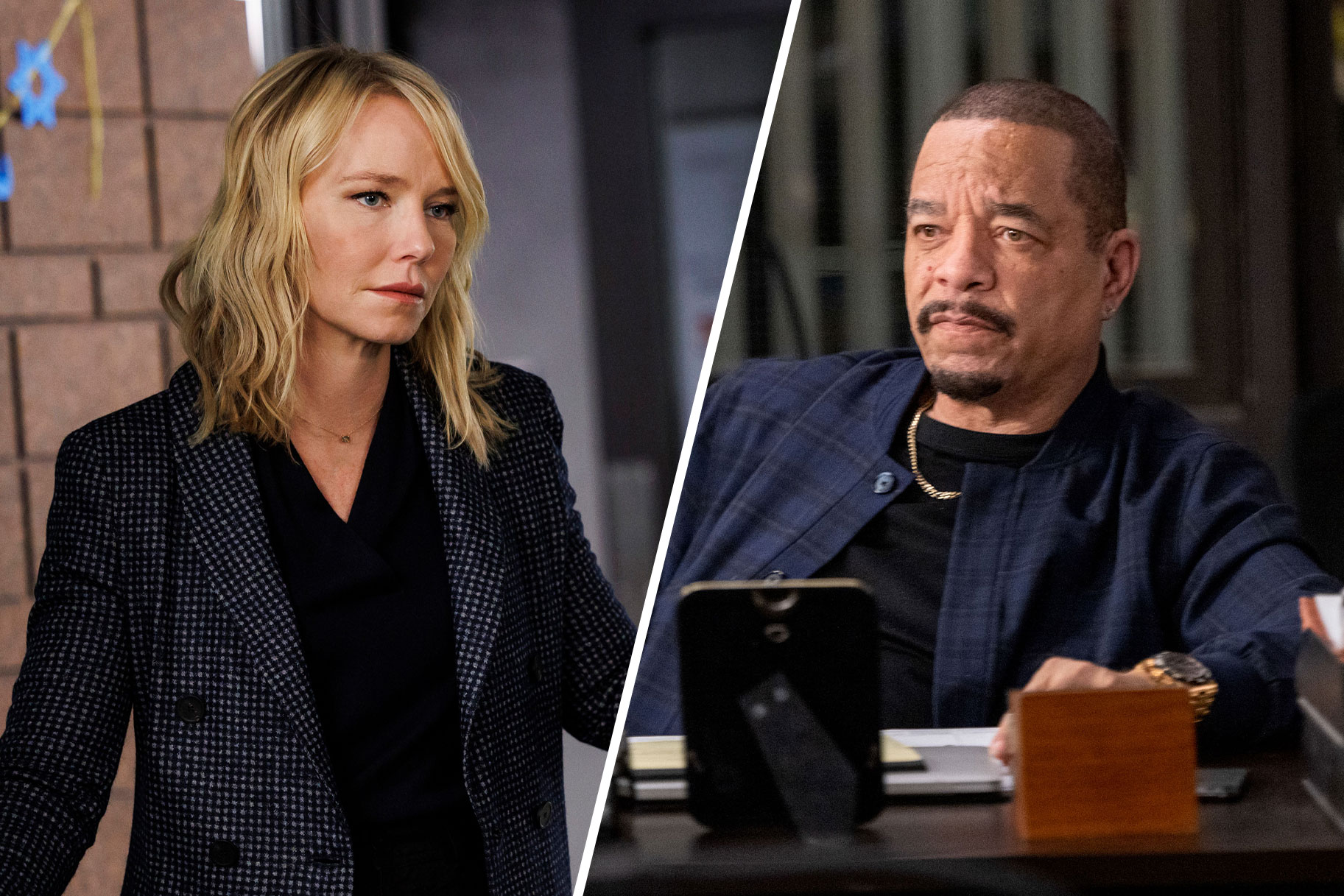 Season 24 of Law & Order: Special Victims Unit has been emotional. Captain Olivia Benson (Mariska Hargitay) has welcomed a few new detectives to the squad while bidding farewell to cherished colleagues along the way. One of the most tear-jerking goodbyes came from Benson's longtime BFF Amanda Rollins (Kelli Giddish), but fortunately for fans, the character is making a brief comeback. 
Rollins will return to the Law & Order universe for Organized Crime Season 3, Episode 21, airing May 11 at 10/9c on NBC and next day on Peacock. She will also return in the season finales of SVU and Organized Crime, set to air on Thursday, May 18. 
Season 24 of SVU has wrapped filming, but it appears the Season 3 Organized Crime finale will be a bit of a crossover event. Ice T took to Instagram on April 24 and shared a selfie of himself with Rollins filming the OC finale. So not only are we getting a beloved character back, we'll be seeing some SVU icons in the episode, too. 
In Ice T's photo, we see him and Giddish smiling while back in uniform. "SVU wrapped for Season 24, but look who's filming right now for the Organized Crime season finale crossover! 💥💥💥💥💥," Ice T captioned the pic. 
Last time we saw Rollins, she broke the news to Benson and the squad that she was leaving to become an adjunct professor of criminal behavior at Fordham University. Rollins and Carisi (Peter Scanavino) also tied the knot in an intimate courthouse wedding surrounded by their SVU colleagues, and it was downright heartwarming.
Rollins will return to Organized Crime after Stabler (Christopher Meloni) requests her guidance in an upcoming case. And the character will be sharing major news: She's pregnant! Yes, we're getting a Rollisi baby!
Read an official description for Organized Crime Season 3, Episode 21, below: 
"When DNA from an SVU rape investigation connects to an OCCB unsolved murder, Stabler and Benson uncover a revenge-for-hire scheme on the dark web.  While Bell and Jet follow the money trail to expose the website's anonymous creator, Stabler asks Professor Rollins for help with a key clue." 
Watch Law & Order: Special Victims Unit Thursdays at 9/8c on NBC and the next day on Peacock. 
Watch Law & Order: Organized Crime on NBC Thursdays at 10/9c and next day on Peacock.