NBC Insider Exclusive
Create a free profile to get unlimited access to exclusive show news, updates, and more!
Sign Up For Free to View
Where to Watch and Stream Law & Order: SVU
All 24 seasons of Olivia Benson's best work are at your fingertips.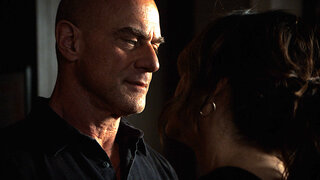 Law & Order: Special Victims Unit  follows the Special Victims Unit of the New York City Police Department, a group of detectives who investigate crimes of sexual assault, child abuse, and domestic violence.
With its gripping depiction of hard crimes and emotional stories, the dynamic series in Dick Wolf's legal franchise has captivated audiences since its debut on NBC in 1999. And after 24 seasons and countless celebrity cameos (including some before they were stars), Law & Order: Special Victims Unit has cemented its place in TV history forever. 
RELATED: 25 Celebrities Who Guest Starred On Law & Order: SVU
It's no secret fans can't get enough of the series — whether that's because of Detective Olivia Benson's unforgettable hairstyles or countless Benson and Stabler moments, including the sweetest things SVU veterans Mariska Hargitay and Chris Meloni have said about each other off-screen.
Here's everything to know about how you can watch the series right now, whether to catch up on the most recent Season 24 or re-watch some of your favorite episodes.
When does Law & Order: Special Victims Unit Season 25 premiere?
Though a specific date hasn't yet been announced, the landmark Season 25 of Law & Order: SVU will premiere in 2023. 
"We understand the emotional connection our audience has with these characters and we can't wait to bring more of their stories to the forefront next season," Lisa Katz, the president of scripted programming at NBCUniversal and Streaming, said in a statement. "A huge thank you to Dick and his amazing team who are the masters of producing incredibly compelling television week after week."
Originally published May 17, 2023.