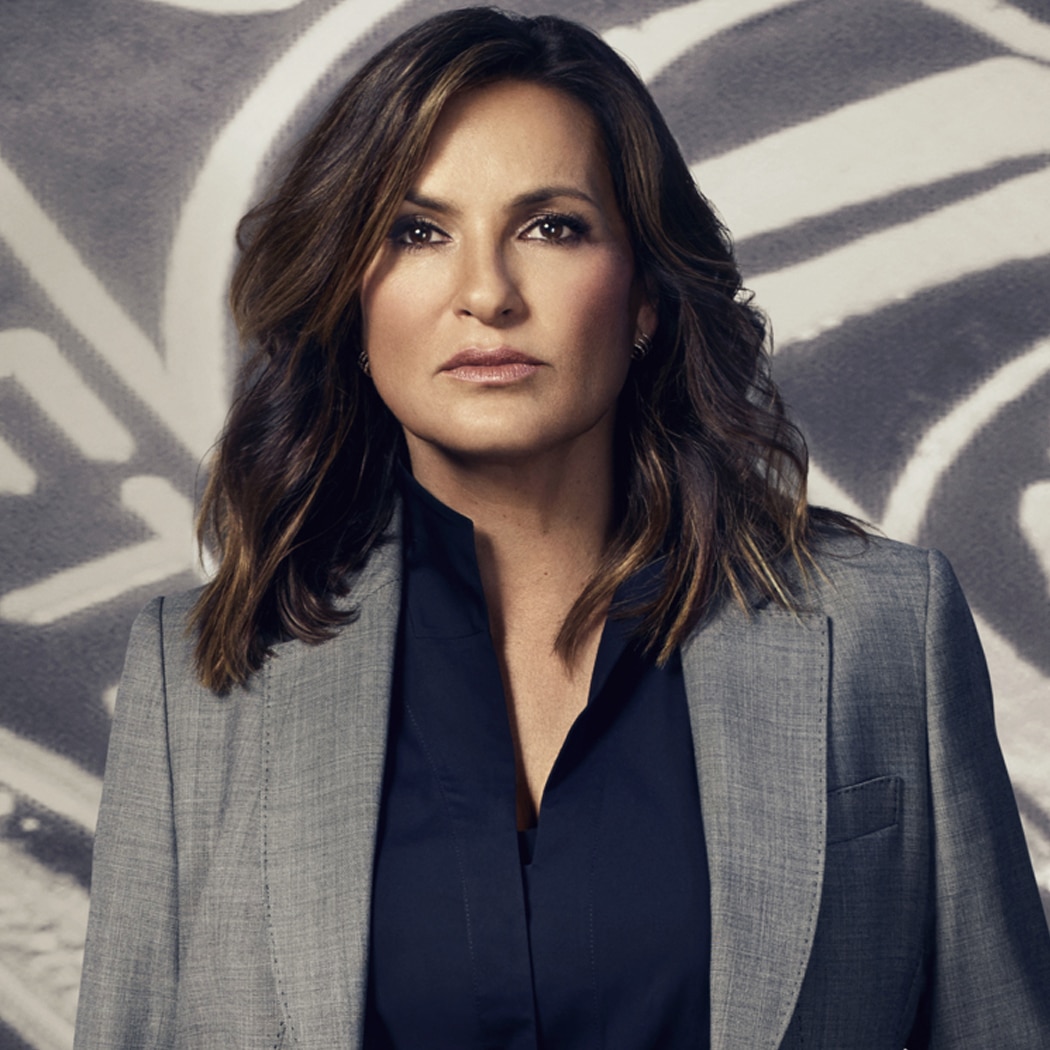 CAPTAIN OLIVIA BENSON
Played By Mariska Hargitay
Actor Bio
Emmy and Golden Globe Award winner Mariska Hargitay stars in "Law & Order: Special Victims Unit" as Olivia Benson, a dedicated and emotionally driven detective and commanding officer of New York City's Special Victims Unit. Benson is the longest-running primetime drama character in television history.
Hargitay also serves as executive producer and director of the series.  
Now in its 22nd season, "SVU" is the longest-running primetime live-action series of all time.
Hargitay has garnered eight Emmy Award nominations for Lead Actress in a Drama Series and won in 2006. She received two Golden Globe nominations for Lead Actress in a Drama Series, winning the award in 2005, and six SAG nominations for Outstanding Performance by a Female Actor in a Drama Series. She has won four Gracie Allen Awards for Outstanding Female Lead in 2004, 2009, 2014 and 2017. In 2018, she received the Crystal Nymph Award at the Monte Carlo TV Festival and won the People's Choice Award for Favorite Drama TV Star. In 2013, she was honored with a star on the Hollywood Walk of Fame, next to the star of her mother, screen legend Jayne Mansfield.
Hargitay's role on the show awakened her to burdens that survivors of trauma often carry: the weight of shame, judgment and isolation. Inspired by their courage, she founded the Joyful Heart Foundation in 2004, whose mission is to transform society's response to sexual assault, domestic violence and child abuse, support survivors' healing and end this violence forever. At the heart of their advocacy work is the "End the Backlog" campaign, which aims to eliminate the backlog of hundreds of thousands of untested rape kits sitting in storage across America so that survivors can get the closure they deserve. She produced the Emmy-winning and Peabody-nominated "I Am Evidence," an HBO documentary film on the topic that premiered in April 2018. She also made her directorial debut with Joyful Heart's "No More" public service announcement campaign. 
Hargitay recently co-produced the documentary "Emanuel" with Viola Davis and Stephen Curry, which chronicles the untold story of the victims and survivors of the 2015 shooting at Emanuel African Methodist Episcopal Church in Charleston, South Carolina. 
Hargitay's advocacy work off screen has earned her several honors, including Variety's Power of Women Karma Award, Good Sister Award for Advocacy from the Children's Advocacy Center of Manhattan and the Special Ally Award from the New York State Coalition Against Sexual Assault.
Prior to "SVU," Hargitay starred on NBC's "ER" as Cynthia Hooper. She gained notoriety as a cast regular in the sitcom "Can't Hurry Love" with Nancy McKeon and starred in the NBC drama "Prince Street." Other television credits include "Seinfeld," "Ellen," "Thirtysomething" and David Lynch's "Hotel Room." In 2014, Hargitay was featured on "Inside the Actor's Studio." She also appeared in the telefilms "The Advocate's Devil" and "Night Sins," as well as the Lifetime movie "Plain Truth." Her film credits include appearances in the critically acclaimed "Leaving Las Vegas," as well as Mike Myers' "The Love Guru."
Born and raised in Los Angeles, Hargitay is the youngest daughter of Jayne Mansfield and Mickey Hargitay. She lives in New York with her husband, actor Peter Hermann, and their three children. 
Follow her on Twitter at @Mariska and on Instagram at @therealmariskahargitay.