NBC Insider Exclusive
Create a free profile to get unlimited access to exclusive show news, updates, and more!
Sign Up For Free to View
Every Winner of The Voice Through the Years
The Voice's greatest hits, circa 2011.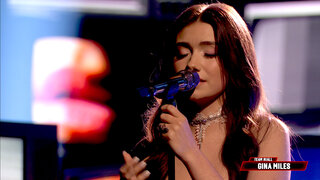 Earning the top spot on The Voice is no simple task. The Voice Artists need to successfully complete a rigorous virtual pre-Audition, the Blind Audition, Battles, Knockouts, and the Live Performance Shows to win. With their Coach as a support system, The Voice Artists need to bring their A-game to every performance to guarantee they stay in the competition. Fans love The Voice partly because each season is fresh, featuring a unique lineup of talented Artists ready to show they have what it takes to make it to the end.
Across its many seasons, The Voice has had some seriously impressive winners. From angelic country Artists to belting rock stars, the talents that have graced The Voice's stage are nothing short of jaw-dropping. Let's take a look back on all winners of The Voice to see how far the Emmy-winning series has come. Prepare yourself to be awestruck. 
The Voice Winner Season 1: Javier Colon
Coach: Adam Levine
The Voice winner that sparked a sensation, Javier Colon took home the first win back in 2011. The acoustic-soul singer is responsible for receiving the first four-Coach chair turn from Adam Levine, Cee-Lo Green, Blake Shelton, and Christina Aguilera. Auditioning with a performance of Cyndi Lauper's power ballad, "Time After Time," it was no surprise when Javier claimed the top spot and Adam Levine earned the first Coach win in the end.  
The Voice Winner Season 2: Jermaine Paul
Coach: Blake Shelton
Coming off the success of the first season, the stakes were high for Jermaine Paul coming into The Voice Season 2. Jermaine entered the competition with experience; he recorded backing vocals for future Voice Coach Alicia Keys. The R&B artist performed a soulful rendition of Avril Lavigne's "Complicated" and immediately impressed the Coaches, choosing Team Blake. Jermaine took home the $100,000 prize and gave Blake his first Coach win of many to come. 
The Voice Winner Season 3: Cassadee Pope
Coach: Blake Shelton
The first female winner of The Voice, Cassadee Pope, surprised no one with her Season 3 win. Joining Team Blake, the pop-punk artist entered the competition as the lead singer of the band Hey Monday. She was a bit of a sleeper agent during the first half of the season, but once she began to embrace the country genre, her game quickly changed. After performing a song written by Blake, Cassadee dethroned Psy's smash 2013 hit "Gangham Style" off the #1 spot on iTunes, with many of her other songs also landing a place in the iTunes Top 10. Blake began to heat up once Cassadee claimed the crown, and she is regarded as one of the most successful artists to compete in the series.   
The Voice Winner Season 4: Danielle Bradbery
Coach: Blake Shelton
Season 4 of The Voice featured an insane lineup of powerhouse country performers, which makes sense after seeing two wins from Team Blake in a row. Danielle Bradbery's charm and stunning vocals quickly solidified her frontrunner status, cracking the iTunes top 10 during the Live Playoffs with "Maybe It Was Memphis" by Pam Tillis. The country songstress made history at that point as the youngest Voice winner to date. 
The Voice Winner Season 5: Tessanne Chin
Coach: Adam Levine
After Team Blake's successful three-season run, Coach Adam Levine managed to break through in Season 5 with Voice winner Tessanne Chin. From the Blind Auditions to the end, Tessanne impressed the Coaches with her versatile vocal range and perfect pitch, described as "physically incapable of ever missing a note." Joining Team Adam, Tessanne took home the Season 5 title after her final performance of Whitney Houston's "I Have Nothing." Houston had passed away just a year earlier, and with Tessanne's incredible vocals, the performance is viewed as one of the best renditions of the timeless track.
The Voice Winner Season 6: Josh Kaufman
Coach: Usher
Season 6 winner of The Voice, Josh Kaufman, initially entered the competition as a part of Team Adam after his Blind Audition of George Michael's "One More Try." After Adam decided to move on with artist Delvin Choice, Usher decided to give Josh one more try as a part of Team Usher. The decision was well-rewarded, as Josh received the first iTunes bonus of the season with Sam Smith's smash hit "Stay With Me."
The Voice Winner Season 7: Craig Wayne Boyd
Coach: Blake Shelton
As the Music Capital of The World, it's never surprising to see some of the amazing talents from Nashville, and Season 7 winner Craig Wayne Boyd was no exception. Serving vocals in the Blind Audition that sounded straight out of the Grand Ole Opry, Coach Gwen Stefani tried to coach the country artist but was blocked by fellow country-lover and her future husband Blake. Craig is still embracing his country roots and making music today.
The Voice Winner Season 8: Sawyer Fredericks
Coach: Pharrell Williams
Season 8 winner of The Voice, Sawyer Fredericks, was responsible for giving Coach Pharrell his first and only Coach win back in 2015. The blues singer-songwriter performed a hauntingly beautiful rendition of the traditional American folk song "I'm a Man of Constant Sorrow." 
The Voice Winner Season 9: Jordan Smith
Coach: Adam Levine
Choosing Sia's "Chandelier" as a Blind Audition is a bold move, but Jordan Smith absolutely nailed it during Season 9. Jordan earned a four-chair turn by impressing the Coaches but joined Adam Levine's team after the Maroon Five singer told him, "I think you're the most important person that's ever been on this show." While Jordan was able to earn the top spot in Season 9, that wasn't his last singing competition: Jordan represented his home state of Kentucky in American Song Contest in 2022, making it to the Grand Final. Watch him perform his original song "Sparrow" above.
The Voice Winner Season 10: Alisan Porter
Coach: Christina Aguilera
Season 10 winner of The Voice, Alisan Porter, was the performer Coach Christina had been waiting for to get her first team win. Performing "Blue Bayou" for her Blind Audition, all four Coaches turned their chairs, but the belting songstress chose Christina as her Coach. Christina was able to fine-tune her talent and powerful vocals to claim the win in the end. 
The Voice Winner Season 11: Sundance Head
Coach: Blake Shelton
Coach Blake might have been blocked from his bragging rights for a few seasons but Season 11 winner Sundance Head marked a record-breaking fifth win for Blake. It takes courage to perform Alicia Keys' "No One" in front of artist (and rival Coach) herself, but Sundance Head impressed Coaches time and time again with his big heart, fantastic vocals, and unique renditions of soul classics. While the country crooner didn't get past the Top 16 for American Idol, his Voice run resulted in a victory he worked so hard to earn.
The Voice Winner Season 12: Chris Blue
Coach: Alicia Keys
It's never easy to be last in the lineup of auditions, but Season 12 Voice winner Chris Blue was able to turn the tides in his favor. Chris was the last artist to give everything he had for the Blind Audition, but the majority of the Coaches already had full teams. Becoming a part of Team Alicia by default, Chris fought against his odds and claimed the title for the season as opposed to runner-up Lauren Duski on Team Blake. 
The Voice Winner Season 13: Chloe Kohanski
Coach: Blake Shelton
Fleetwood Mac's "The Chain" is always a bold audition choice, but Chloe Kohanski was not to be thwarted during Season 13. Quickly turning all four chairs, Chloe was originally a member of then Coach Miley Cyrus' team but was temporarily eliminated during The Knockouts. Have no fear; Blake rescued Chloe from elimination with his save, eventually earning Chloe the Season 13 crown and adding another Team win to Blake's Voice track record. 
The Voice Winner Season 14: Brynn Cartelli
Coach: Kelly Clarkson
Coach Kelly hopped into the coaching chair during Season 14 and immediately snatched her first Team win as a Coach with Artist Brynn Cartelli. Brynn ultimately chose to join Team Kelly after both Kelly and Blake turned their chairs. The 16-year-old Artist stunned audiences with her cover of Coldplay's "Fix You" which generated enough views on YouTube to earn a spot on the YouTube Top Trending list. Watch her amazing performance of "Skyfall," so good that she might have even had Adele saying, "Hello." 
The Voice Winner Season 15: Chevel Shepherd
Coach: Kelly Clarkson
Season 15 saw Team Kelly earning with yet another win with Chevel Shepherd, which also made Kelly the first female Coach with multiple wins. Performing his original song "Broken Hearts" during the finale, the insanely talented country singer took home the win. 
The Voice Winner Season 16: Maelyn Jarmon
Coach: John Legend
Season 16 of The Voice brought John Legend to the Coaches' chair. Performing "Fields of Gold" by Sting, folk singer Maelyn Jarmon impressed all of the Coaches but ultimately chose Legend to lead her to victory, giving the "All of Me" singer the win in his very first season. 
The Voice Winner Season 17: Jake Hoot
Coach: Kelly Clarkson
Sometimes Artists audition for The Voice and are met with unanimous adoration. But occasionally, an artist surpasses expectations and fights their way to the end. Jake Hoot is a great example. During his Blind Audition of "When It Rains It Pours" by Luke Combs, only Coach Kelly turned her chair, so Jake joined Team Kelly by default. Despite the lack of deliberation early in his competition, Jake continued to impress the Coaches and fans every week, eventually earning him a spot in the finale and winning the season title.
The Voice Winner Season 18: Todd Tilghman
Coach: Blake Shelton
While Season 17 saw an underdog win, Season 18 Voice winner Todd Tilghman didn't exactly surprise fans with his win back in 2020. Auditioning with the song "We've Got Tonight" by Kenny Rogers and Sheena Easton, Blake, Kelly, and Legend all wanted Todd on their team. With powerful vocals that brought him to the very end, Todd earned Coach Blake yet another win. 
The Voice Winner Season 19: Carter Rubin
Coach: Gwen Stefani
It's always fun when records are broken on The Voice, and Carter Rubin made history as the youngest male artist to ever win. The 15-year-old spoke out about his experience with bullying and stole the Coaches' breath away with his relevant cover of "You Say" by Lauren Daigle. Not only did Carter take home the grand prize, but he also earned Coach Gwen her first team win.
The Voice Winner Season 20: Cam Anthony
Coach: Blake Shelton
Cam Anthony's Blind Audition caused some deliberation from the Coaches as the 20-year-old instantly showed his skill with Sam Smith's 'Lay Me Down." Nick Jonas attempted to block Legend, but Anthony ultimately decided to choose Blake as his coach for Season 20. His Semi-Finals performance was a tear-jerking rendition of "It's So Hard to Say Goodbye to Yesterday," with Cam later clarifying that the performance was special due to a family tradition of performing the song at the funerals of loved ones. Earning Blake his eighth win as a Coach, Cam Anthony has a successful career in front of him.
The Voice Winner Season 21: Girl Named Tom
Coach: Kelly Clarkson
The Voice Season 21 winners, Girl Named Tom, made history as the first musical group to ever win the competition. Joining Team Kelly, siblings Caleb, Joshua, and Bekah Liechty also made headlines as the first group to earn four songs on the iTunes Top 10 at once. Stunning Voice fans their performance of "Helplessly Hoping" by Crosby, Stills, Nash & Young, it was no surprise when the group took home the title of Season 21 Voice winners. Opening the door for musical group wins for future seasons of The Voice, all eyes are on Girl Named Tom for what they might do next. Catch some of the highlights of their fantastic run below!
The Voice Winner Season 22: Bryce Leatherwood 
Coach: Blake Shelton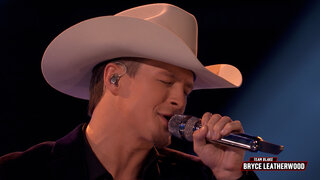 The Voice Winner Season 23: Gina Miles
Coach: Niall Horan