NBC Insider Exclusive
Create a free profile to get unlimited access to exclusive show news, updates, and more!
Sign Up For Free to View
9 Country Singers From The Voice Who Totally Captivated Fans
These country Artists had Voice fans yelling, "Yee-haw!"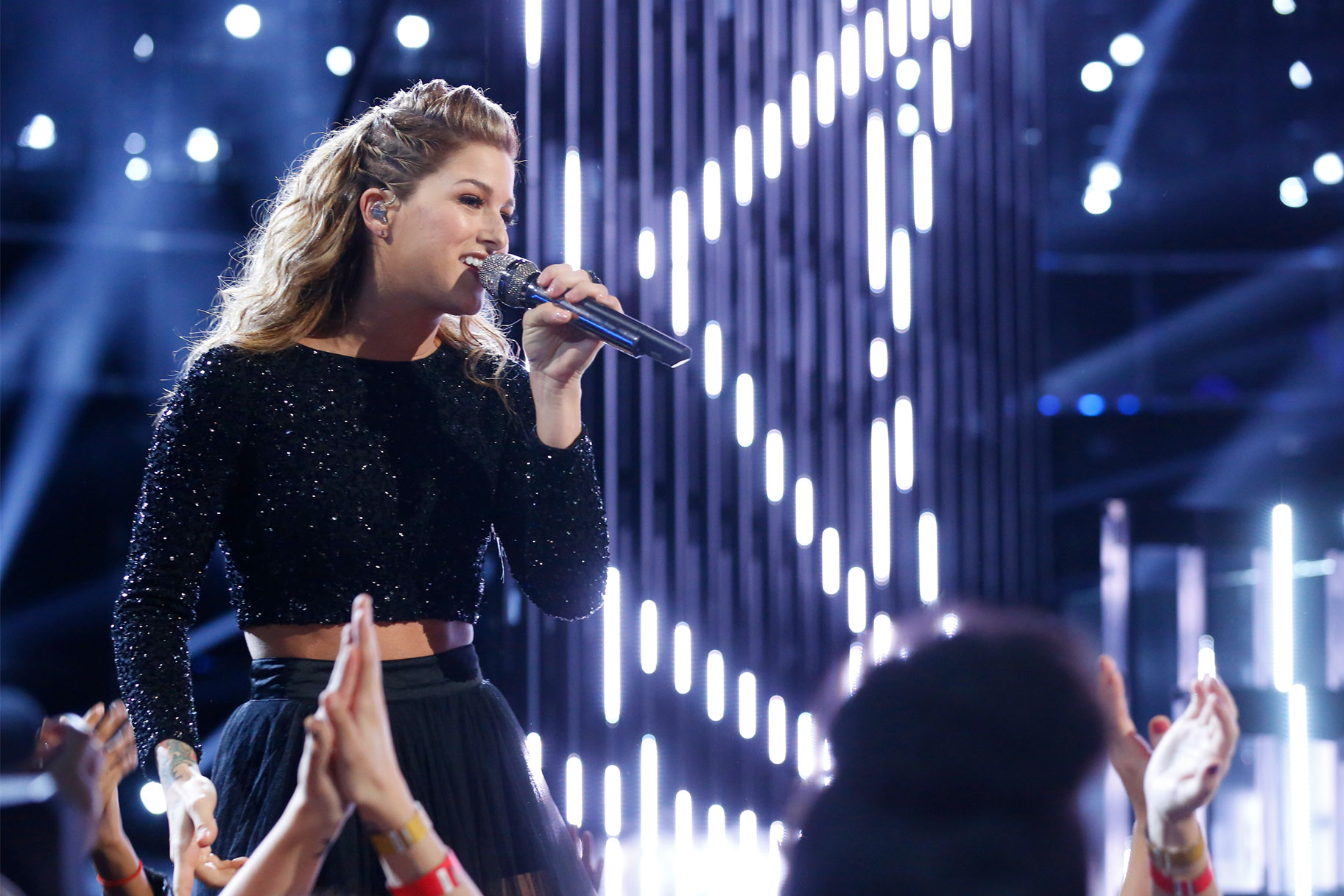 The Voice loves a good country singer. Of course, fans of the show have seen countless talented Artists compete across genres, but country singers affect the Coaches and viewers in a specific, powerful way. Maybe it's the inherent storytelling that comes with country music or the cadence in which it's performed, but country Artists always make an impact on The Voice.
Coach Blake Shelton is considered to be The Voice country singer whisperer. Once a country Artist enters the fold, all eyes are on Shelton to see if he'll draft them for his team. As a successful country singer himself—and a long-running Voice Coach—he knows what it takes to succeed in the genre and the competition.
But he's not the only Coach who's taken a The Voice country singer to the finish line—or close to it. (While there have been many country performances throughout the years on The Voice, the competition has only produced four winners.) Below, we look back at some of the country Artists who really wowed fans. 
Season 2: RaeLynn
One of the standout country singers from The Voice's second season is RaeLynn, who joined Team Blake. The Nashville native impressed crowds with her vibrant personality and captivating vocals, essential traits for any successful country act. While she finished in third place, she is one of the many Artists to appear on The Voice who continues to release music and tour around the country today.
Season 2: Gwen Sebastian
While Sebastian's time on The Voice was cut short during the Battle rounds, her country music legacy extends beyond her NBC tenure. After her elimination, Coach Shelton decided that he wouldn't allow one of his team to miss their chance to shine. Sebastian landed a position as a vocalist on Shelton's tour, signing with Flying Island Records shortly after.
Season 3: Cassadee Pope
If we're considering which of The Voice's country singers went on to immediately wow crowds all over the nation, Pope is one of the greatest examples. Pope joined Team Blake during The Voice's third season, ultimately snatching the crown and opening the door to later success. Releasing her first country album, Frame by Frame, in 2013, she scored a Grammy nomination and platinum single, proving to Voice fans that she had the twang to make her stardom long term.
Season 4: The Swon Brothers
Sibling duo and all-around Voice fan favorites The Swon Brothers joined Team Blake during Season 4. Playing music together since childhood, they had time to fine-tune their country melodies and performed many heartwarming tracks on their Voice run. The brothers ended in third place but shortly after released a self-titled album and worked with Carrie Underwood's producer, Mark Bright.
Season 4: Danielle Bradbery
Shelton seemed to be on a roll during the early seasons of The Voice when he landed Bradbery, the youngest Artist to win at the time at only 16 years old. Her hit song "The Heart of Dixie" remains a Spotify must-play, and she is still signed to Big Machine to this day. 
Season 6: Jake Worthington
Many great country voices hail from Texas, and Season 6 runner-up Jake Worthington is one of them. Joining Team Blake, Worthington had previously suffered from a sports-related injury which led him to explore his true passion: country music. While Worthington didn't take home the win, Voice fans will never forget his iconic twang and emotional vocals with each performance. 
Season 7: Craig Wayne Boyd
With a background of performing in Texas and Tennessee, it was no surprise when Season 7's Craig Wayne Boyd took home the win. Tackling Johnny Cash's "I Walk the Line" is always ambitious, but Boyd knocked it out of the park during his Top 8 performance. Selling over 100,000 singles during his post-show debut, Boyd continues to make music in Nashville today.
Season 8: Sawyer Fredericks
While Fredericks is known to dabble in the folk and Americana genres (he's not technically considered a "country" winner), he also established himself as a solid country performer on The Voice with his unforgettable cover of "I'm a Man of Constant Sorrow." As a part of Team Pharrell at only 16 years old, he took home the Season 8 win. 
Season 11: Sundance Head
Joining Team Blake and instantly captivating audiences with his powerful and unique timbre, Sundance Head solidified his position in the Finals and took home the season win. His run even landed him a gig opening for Shelton's tour. His latest album, Stained Glass and Neon, was released in 2019.