NBC Insider Exclusive
Create a free profile to get unlimited access to exclusive show news, updates, and more!
Sign Up For Free to View
Bryce Leatherwood on The Voice Season 22: A Recap
He's been a star from the jump!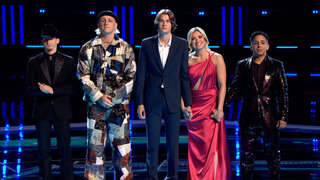 Season 22 of The Voice was a thrilling competition that ended with country crooner Bryce Leatherwood taking the win for Team Blake. 
Through the Blind Auditions, Battles, and Knockouts, Leatherwood proved he had what it took to become The Voice's next champion. Leatherwood flexed some impressive vocal range, giving the audience heartfelt performances with every step forward in the competition. That's why we're looking back at his incredible run to becoming the Season 22 winner of The Voice. Read on! 
Bryce Leatherwood's Blind Audition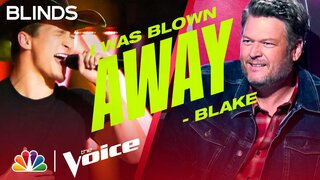 The 22-year-old Georgia native gave a riveting rendition of Conway Twitty's "Goodbye Time" during The Voice Blind Auditions, and for Coach Blake Shelton, it was a no-brainer turning his red chair. 
Bryce Leatherwood's Battles Performance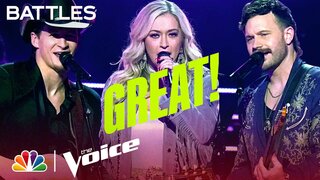 Leatherwood had to duke it out against The Dryes during The Voice Battle Rounds, performing Brooks & Dunn's "Red Dirt Road." Leatherwood has the effortless ability to weave wonderful stories with just his voice, and despite The Dryes also sounding stunning, Leatherwood moved ahead in the competition.
Bryce Leatherwood's Knockouts Performance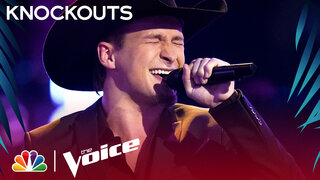 The Voice Knockouts is always when the intensity gets turned up, but Leatherwood knew how to bring it for his rendition of the Zac Brown Band's "Colder Weather." The future Voice winner sounded angelic with every verse, garnering an uproarious reception from the Coaches and crowd.
Bryce Leatherwood's Top 16 Performance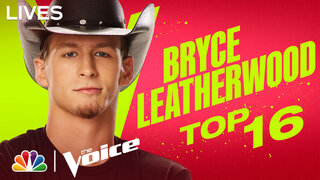 For the Top 16 Live Shows, Leatherwood covered Travis Tritt's "I'm Gonna Be Somebody," an apt rendition for his future in the competition. 
Bryce Leatherwood's Top 13 Performance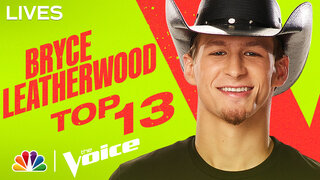 Leatherwood is bound to become a major name in country music, which he demonstrated in full force during his Top 13 performance of George Strait's "Amarillo by Morning."
Bryce Leatherwood's Top 10 Performance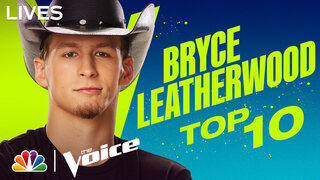 The Voice's latest country superstar gave the audience chills during his performance of Morgan Wallen's "Sand in My Boots" during the Live Top 10 performances. Leatherwood knows the perfect way to give an intimate show while connecting with his fans!
Bryce Leatherwood's Top 8 Performance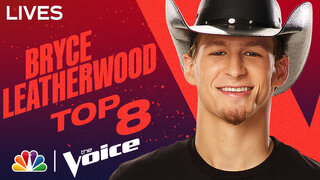 It takes some hefty star power to make it to the Top 8 in The Voice, but Leatherwood proved why he landed his spot during his performance of Justin Moore's "If Heaven Wasn't So Far Away." As soon as Leatherwood threw that cowboy hat on, the Coaches and audience went wild! 
Bryce Leatherwood's Top 5 Performance