NBC Insider Exclusive
Create a free profile to get unlimited access to exclusive show news, updates, and more!
Sign Up For Free to View
Every Winner of The Voice's First-Ever Three-Way Knockouts
This new twist definitely ups the stakes.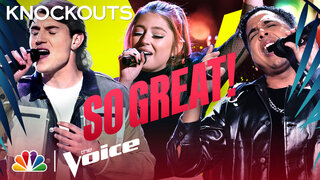 After some incredible Blind Auditions and getting through the competitive Battle Rounds, it's finally time for The Voice fans to experience Season 22's Knockouts. And this year marks the series' first-ever three-way Knockouts.
This means that while representing their respective team,  three Artists will face-off against each other at once. They'll each choose their own song to perform, with their Coach ultimately picking one winner of each round. And while there are no Saves, Coaches will have one Steal to snag another team's eliminated singer for themself.
Since this is the final round before Live Shows, the stakes are even higher. Below, catch every 2022 Knockout—and who took home the win in each.
Team Camila 
Eric Who vs. Jaeden Luke vs. Reina Ley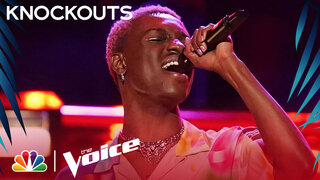 Knockout Winner: Eric Who 
Song: "Ex's and Oh's" by Elle King 
Morgan Myles vs. Orlando Mendez vs. Chello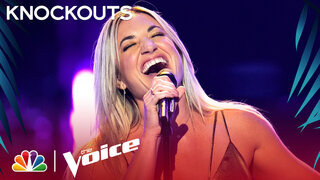 Knockout Winner: Morgan Myles 
Songs: "What the World Needs Now Is Love" by Jackie DeShannon, "Live Like You Were Dying" by Tim McGraw, "Hold On" by Justin Bieber
Andrew Igbokidi vs. Steven McMorran vs. Devix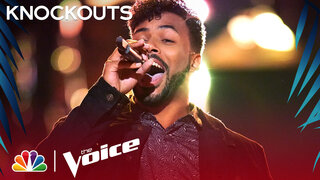 Knockout Winner: Devix 
Songs: "Everybody Hurts" by R.E.M., "It Will Rain" by Bruno Mars, "Yellow" by Coldplay 
Camila's Steal: Kate Kalvach
Related: Why Camila Cabello Said 'A Star Was Born' After Kique's Knockout Performance
Team Gwen 
Destiny Leigh vs. Kique vs. Rowan Grace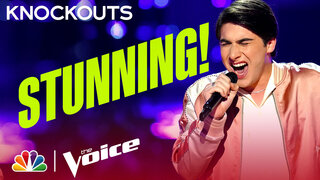 Knockout Winner: Kique
Songs: "Impossible" by Christina Aguilera, "Hey Ya!" by OutKast, "Vienna" by Billy Joel 
Alyssa Witrado vs. Daysia vs. Sasha Hurtado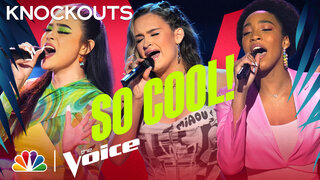 Knockout Winner: Alyssa Witrado 
Songs: "Don't Stop Me Now" by Queen, "Get Here" by Oleta Adams, and "Make It Rain" by Ed Sheeran  
Cara Brindisi vs. Justin Aaron vs. Kayla von der Heide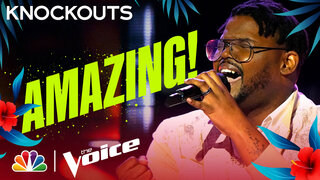 Knockout Winner: Justin Aaron 
Songs: "Love Me Like A Man" by Bonnie Raitt, "Can We Talk" by Kevin Campbell, "Losing My Religion" by R.E.M. 
Gwen's Steal: Kevin Hawkins 
Team Legend 
Ian Harrison vs. Morgan Taylor vs. Omar Jose Cardona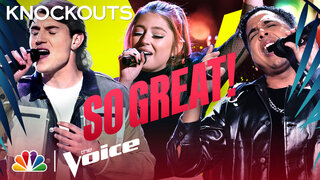 Knockout Winner: Omar Jose Cardona 
Songs: "Cough Syrup" by Young the Giant, "I Got You I Feel Good" by James Brown, "Radioactive" by Imagine Dragons 
Parijita Bastola vs. Valarie Harding vs. Peyton Aldridge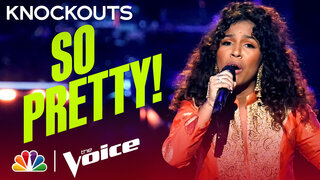 Knockout Winner: Parijita Bastola 
Songs: "I'd Rather Go Blind" by Etta James, "Weak" by SWV, "Forever After All" by Luke Combs
The Marilynds vs. Emma Brooke vs. Kim Cruse