NBC Insider Exclusive
Create a free profile to get unlimited access to exclusive show news, updates, and more!
Sign Up For Free to View
What Happened To The Voice Winner Sundance Head? Everything to Know
The country singer from Team Blake, who won Season 11, just released a new album.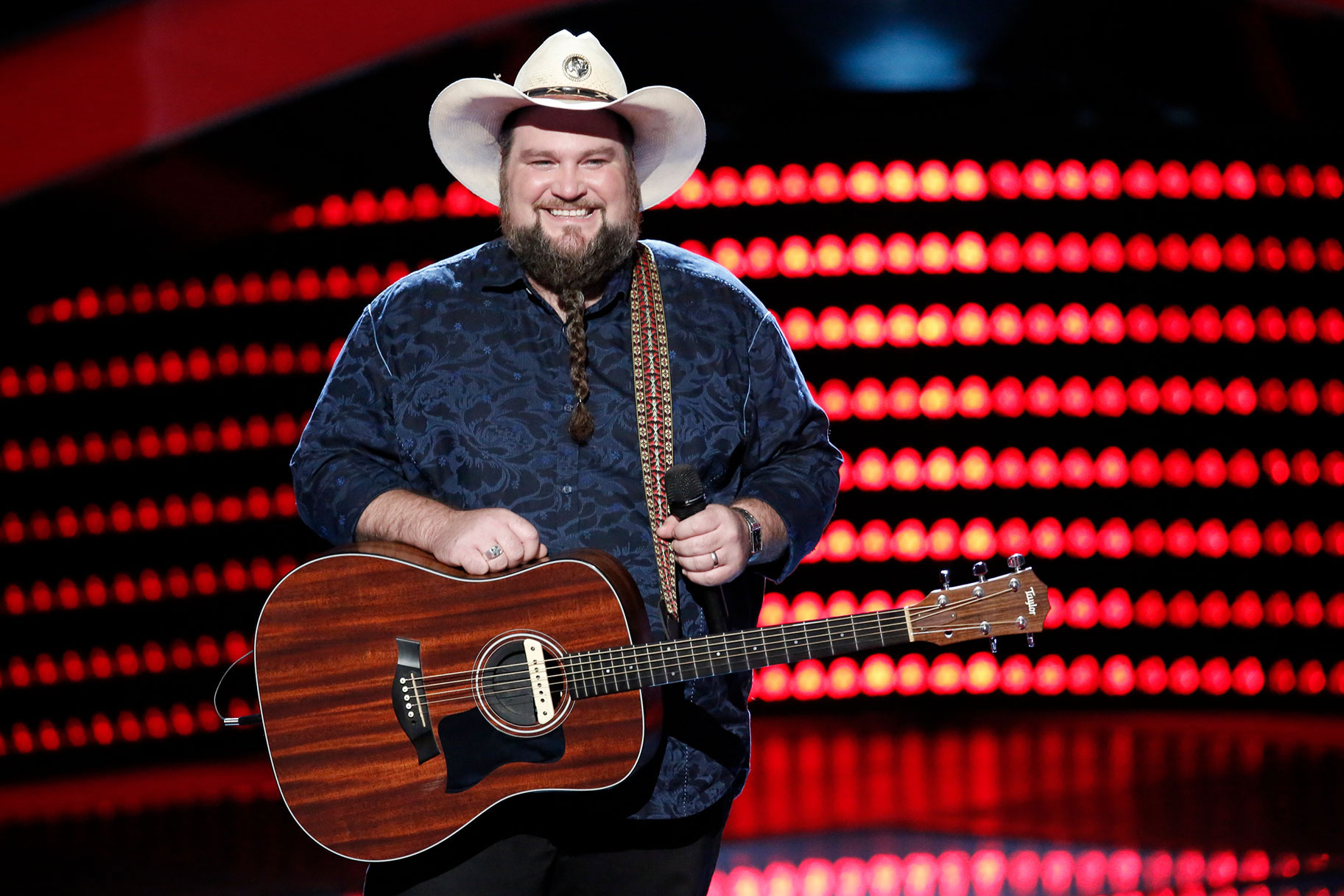 Blake Shelton struck gold again, marking his then record-breaking fifth win as a Coach on The Voice with Sundance Head in Season 11. The country-soul singer and songwriter is still going strong 12 seasons later — releasing a new album in 2022. He's also returning for the Season 23 finale to send off Shelton.
Here's what to know about Sundance Head, his time on The Voice, and what he's been doing since the show.
Sundance Head on The Voice
Rolling Stone named Sundance Head's Blind Audition as one of the best on the show, as he performed Otis Redding's "I've Been Loving You Too Long." His win was a breakthrough, after the singer had previously competed on American Idol but didn't get past the top 16.
RELATED: Blake Shelton Is "Most Comfortable" Here: See Where He Lives
During the Season 11 finale, Sundance Head performed the original song "Darlin' Don't Go" and even went on to join his Coach Blake Shelton on the 2017 "Doing It To Country Songs" Tour.
"I'm just elated and really excited about being able to perform with a great entertainer and learn something from him while I'm on the road," Sundance Head said in a press release on Shelton's website about the tour. "It's going to be the most fun thing I've ever done."
Sundance Head said Shelton made a genuine effort to support him and stay in touch after his win, and even after the tour.
RELATED: Who Are Blake Shelton's Most Frequent Songwriting Partners?
"Blake's just a super great guy," he told the Washington Post. "He's everything you think he is."
Where Is Sundance Head Now?
Sundance Head kept playing concerts, and even opened for country group Zac Brown Band, before collaborating with singer-songwriter Dean Dillon, who signed him to his record label, according to the Washington Post. His debut album, Stained Glass and Neon, was released in January 2019.
He released a second album, Starting Again, in 2022.
RELATED: Gwen Stefani Shared Sweet, Rare Footage of Her Kids at Blake's Walk of Fame Event
Sundance Head has multiple tour dates coming up for events in May and June, including the Big Cabo Fest in Cabo San Lucas, Mexico, and the Red White & Free Festival in Texas on the Fourth of July. Tickets are available on his website.
He plans to keep making more music for a long time to come.
"Before The Voice, I was a musician," he said to the Washington Post. "I loved playing music, 'cause it makes me happy. And that's who I am whether we are successful in the world of music outside of Texas or not. I'm going to be happy touring or I'm going to be happy going back to Texas and playing bars for 30 or 40 people. That's just who I am."
Catch up with more artists from The Voice by streaming episodes right now on Peacock.