NBC Insider Exclusive
Create a free profile to get unlimited access to exclusive show news, updates, and more!
Sign Up For Free to View
What Happened to The Voice Winner Todd Tilghman? Where He Is Now
Pastor-turned-singer Todd Tilghman is still releasing new music after winning a tumultuous season at the height of the pandemic in the spring of 2020.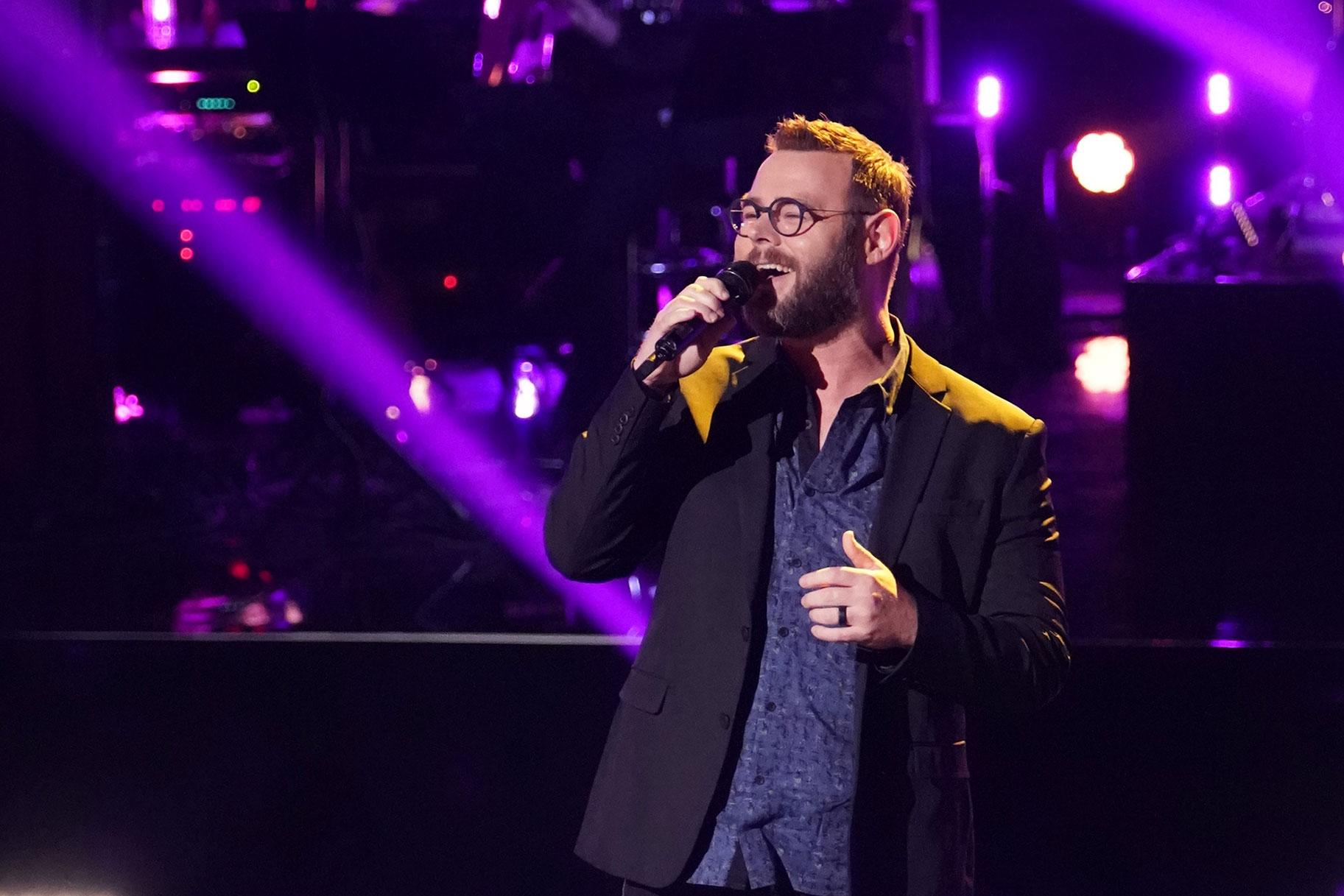 At the age of 42, Todd Tilghman became the oldest winner in The Voice history, giving Coach Blake Shelton his seventh win on the series in Season 18.
These days, the pastor-turned-singer is still releasing new singles, including his cover of "Goodness Of God" as recently as April 2023. Here's how Tilghman, who appeared on The Voice Season 23 to say goodbye to Shelton, has been doing since The Voice.
How Did Todd Tilghman Do on The Voice?
Tilghman auditioned for The Voice with Kenny Rogers' "We've Got Tonight," and got Shelton, as well as Coaches Kelly Clarkson and John Legend, to turn their chairs for him, but ultimately decided to join Team Blake.
RELATED: Blake Shelton Is "Most Comfortable" Here: See Where He Lives
"Blake Shelton is 100 percent genuine, and that is my favorite thing," Tilghman told Entertainment Tonight. "The reason that I chose him was in the hopes that it would be like it turned out. We can just laugh and joke, but then when it's time, to be serious and say 'ok let's do this. Let's not stay soft right here, let's go big in the song right here.'"
He won during a season that looked very different, learning of his victory remotely in May 2020 because of the pandemic, with his high school sweetheart, Brooke, and his eight children by his side.
After the finale, his single "Long Way Home" from the show reached number one on iTunes.
What Has Todd Tilghman Done Since The Voice?
Winning changed Tilghman's life. He shared with Entertainment Tonight that people drive by his house in Mississippi and honk.
RELATED: Who Are Blake Shelton's Most Frequent Songwriting Partners?
"I joked with Blake about this, you know you've made it in a small town in Mississippi when the McDonald's sign has your name on the marquee," he told ET.  "Who doesn't want their name on the marquee at McDonalds?"
Tilghman alo shared there was another reason he chose Shelton to be his Coach and mentor.
"Blake is also notorious for helping people on his team after the show," he told ET. "And I need that — I don't know anything about the music world, so I need that. It's been great, he feels like a close friend. He really does."
Shelton indeed took steps to help Tilghman after the win, inviting him to perform for the first time at the famous Grand Ole Opry in Nashville, and even introducing him to the audience.
Tilghman took the stage there in September 2022.
"Blake came up and gave me a huge bear hug and said congratulations to me…he was just asking me how it felt, and I was thinking, 'It's hard to know what you're feeling.' It's indescribable," Tilghman told PEOPLE. "Every time I do anything like this, people say I'm not going to remember anything because it's going to be a blur. But really, that doesn't happen. I remember my Blind Audition. I will always remember singing on the Opry stage."
RELATED: Gwen Stefani Shared Sweet, Rare Footage of Her Kids at Blake's Walk of Fame Event
Since winning The Voice, Tilghman has released several singles, including "Worth It All," "Home Wasn't Built In A Day," and "Fall" in 2022, as well as "Dig My Grave" in 2023.
He has not released a debut album.
But Tilghman has concert and festival appearances lined up all summer, including a concert at Dollywood in Pigeon Forge, Tennessee in September, according to his website, and remains hopeful about his music future.
"I hope that if my life and our family can do anything for other people, it can help them believe in miracles," Tilghman told PEOPLE. "I was a nobody from nowhere. And now I get to stand at the artist entrance of the Grand Ole Opry. It's just wild."
Catch up with more artists from The Voice by streaming episodes right now on Peacock.