NBC Insider Exclusive
Create a free profile to get unlimited access to exclusive show news, updates, and more!
Sign Up For Free to View
Here's What's Happened to Craig Wayne Boyd Since His Win on The Voice
Just days after winning The Voice in 2014, Craig Wayne Boyd found love — which continues to inspire his country music nearly a decade later.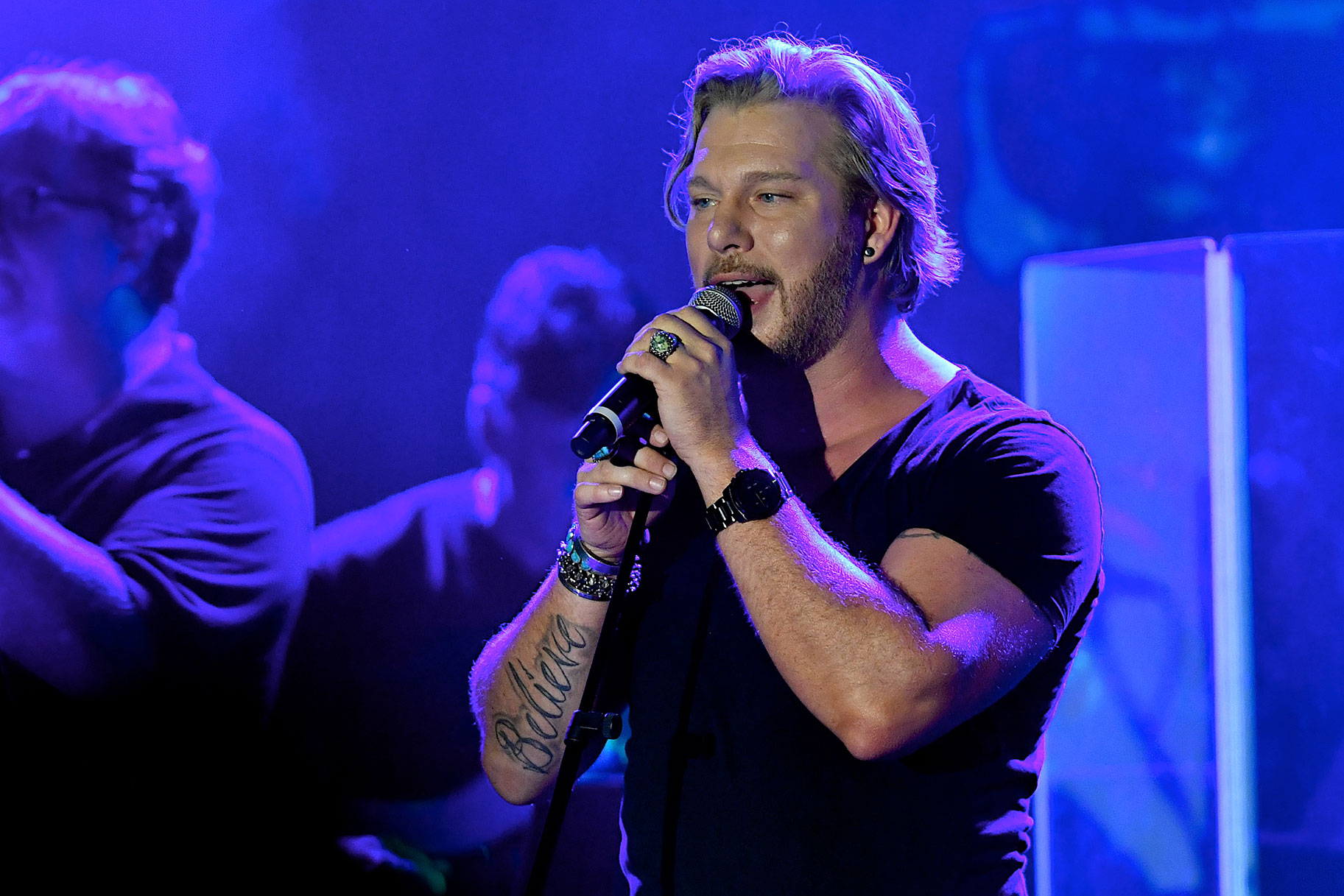 He may have been considered the "underdog" in the competition, but country crooner Craig Wayne Boyd's classic country vibe endeared him to the American public and earned him the win in Season 7 of The Voice.
"The underdog in the finals takes the trophy!" host Carson Daly shouted as the crowd cheered and fireworks erupted, according to The Washington Post.
Now, as Boyd returns to The Voice to send off his Coach, Blake Shelton, take a look back at his time on The Voice.
How Did Craig Wayne Boyd Do on The Voice?
Boyd likely earned the "underdog" label because out of the four finalists in the competition, he was the only one from Team Blake. The other three finalists were all members of Coach Adam Levine's team, making it seem at the time that the odds were stacked in Levine's favor rather than now veteran Coach Blake Shelton.
But Boyd's win wasn't exactly a surprise either. His performances each week often landed him near the top of the iTunes charts and there was something about the Nashville singer/songwriter's effortless style that resonated with fans throughout the competition.
RELATED: Who Are Blake Shelton's Most Frequent Songwriting Partners?
His first single "My Baby's Got a Smile on her Face" had originally been written for Shelton, but Shelton decided it might be a better fit for Boyd, and it turned out he was right. The song debuted at No. 1 on the country charts that December, according to the Anchorage Daily News.
It was a welcome turn around for the singer who had been homeless and sleeping on a friend's couch when he got an email asking if he would be interested in auditioning for the show.
RELATED: Blake Shelton Is "Most Comfortable" Here: See Where He Lives
"I messaged back and said, 'Is this real?' I thought it was someone trying to play to cruel joke on me," Boyd told The Tennessean after he captured the title in 2014.
What Did Craig Wayne Boyd Do After The Voice?
His win not only secured him a recording deal, it also, indirectly, led to the single dad finding his happily ever after too. Just a few days after his win, Boyd attended a VIP holiday party in Nashville hosted by Taylor Borland.
The pair hit it off and were engaged just six months later.
"I was smitten by [my wife] Taylor the very first time I saw her from afar and even more so after an evening of conversation," he told PEOPLE this year. "I truly feel like I knew she was going to be 'the one' from day one!"
RELATED: Gwen Stefani Shared Sweet, Rare Footage of Her Kids at Blake's Walk of Fame Event
Nearly a decade after his win, their love is still going strong and was the inspiration for Boyd's Valentine's Day single "One Line Away" earlier this year. 
Over the years, Boyd has remained active in the music scene, releasing the album Top Shelf in 2017. 
In 2020, he joined forces with American Idol finalist Casey James and Adam Wakefield — a fellow contestant on The Voice — to form the band Texas Hill. However, the reality show pairing fell apart earlier this year, as Boyd remarked on social media that he was no longer a member of Texas Hill.
"I was voted out of the band I started–but I am excited to get back to getting out and entertaining folks with good Country music," he wrote, according to Taste of Country.
Today, Boyd is focused on his solo career and making music the American public is still eager to hear.
"I am diving head first into 2023 ready to get on the road and play good ole country music for ya and bring y'all some fresh, new tunes to boot," he told PEOPLE.