NBC Insider Exclusive
Create a free profile to get unlimited access to exclusive show news, updates, and more!
Sign Up For Free to View
Joe Cruz Just Appeared on Chicago Med—And Ran a High-Risk Rescue Mission
The Chicago Med team called in some Fire backup for a super stressful rescue operation.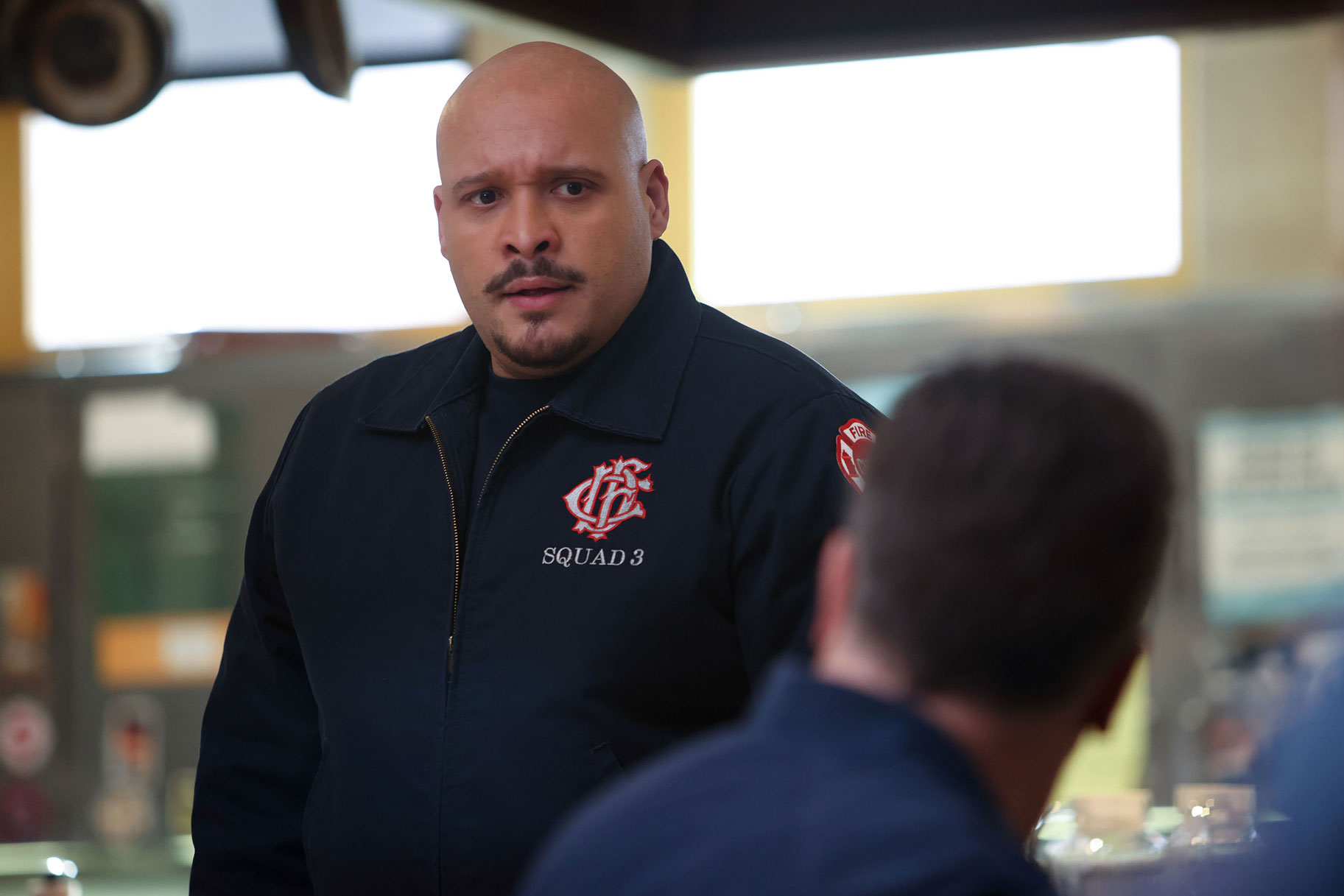 Chi-Hards were in for a treat in Chicago Med Season 8, Episode 16 when a certain beloved Chicago Fire character walked through the hospital doors for a high-risk rescue mission: Joe Cruz (Joe Minoso)! 
Here's what happened: The episode began with Dr. Hannah Asher (Jessy Schram) meeting with Quintin and Layla, a young couple pregnant with their first child. While chatting with the couple, Quintin begins acting strangely, telling Dr. Asher he doesn't feel like himself. Dr. Asher chalks it up as first-time father jitters, but spoiler alert: This is a rare case when she is wrong. 
Quintin suffers an emotional breakdown after Layla delivers the baby, claiming the child isn't his kid. Much to the doctor's and Layla's horror, Quintin grabs a pair of surgical scissors and flees from the delivery room, using a gurney as a barricade against the medical team. But as soon as Quintin attempts to hide in the MRI suite, the magnetic force throws Quintin back, the gurney plastering him to the MRI machine. Even worse, the surgical scissors flew out of his hands and into his carotid artery, and if the doctors remove them, Quintin dies within minutes. Woof! 
Chicago Med's team is capable, but this was a situation that required some intense backup. Cue Joe Cruz entering the hospital with members of Squad 3. Cruz and his crew come to analyze Quintin's predicament with the medical team, and they quickly realize this would be no simple rescue. They can't simply shut off the MRI machine. Not only because Quintin could get hurt from the heavy gurney falling but because the scissors could become dislodged and lead to substantial blood loss. So they devise a plan. 
The Med team 3-D prints non-magnetic surgical tools that can be used in the MRI suite. Meanwhile, the fire crew straps Quintin down to prevent him from getting hurt once the machine shuts off. But before they shut down the machine, Dr. Archer (Steven Weber) would need to go in and stabilize the neck wound with the 3-D printed tools. Once stabilized, they can shut down the machine and prep Quintin for surgery. Keep in mind: This is an incredibly time-sensitive and risky plan with grim odds of success, but it's the only plan that might lead to Quintin spending time with his newborn any time soon. 
Layla visits Quintin in the MRI suite, and the couple shares their goodbyes in case he doesn't survive the rescue operation. While chatting with Quintin about the procedure, Dr. Charles (Oliver Platt) notes Quintin has a group of lumps on the back of his neck. Dr. Charles hypothesizes Quintin's mental breakdown might have a physical cause rather than it being a mental problem and communicates his theory to Dr. Asher. 
Cruz and Med's meticulous rescue mission goes smoothly, with Dr. Archer successfully stabilizing the wound and the Fire squad securing Quintin once the machine gets shut down. Cruz commends Dr. Archer for his impressive medical maneuver before Quintin is whisked away to surgery. Even better, Dr. Charles' hunch proves correct; they find out Quintin has a genetic disease that flared up after he changed his diet because of Layla's sensitivity to smell. The sudden dietary shock led to Quintin's sudden psychosis, but he'll be OK with treatment.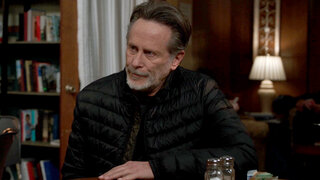 Layla visits Quintin after his surgery, and the couple rejoices in getting through their stressful ordeal. Dr. Asher brings them their newborn, named after Quintin's father, and they come together for a sweet first moment as a family. It was by no means an easy rescue, but thanks to the Chicago Med and Chicago Fire teams, the couple was able to enjoy a peaceful night after an otherwise hellish day. 
Watch Chicago Med on NBC Wednesdays at 8/7c and the next day on Peacock.