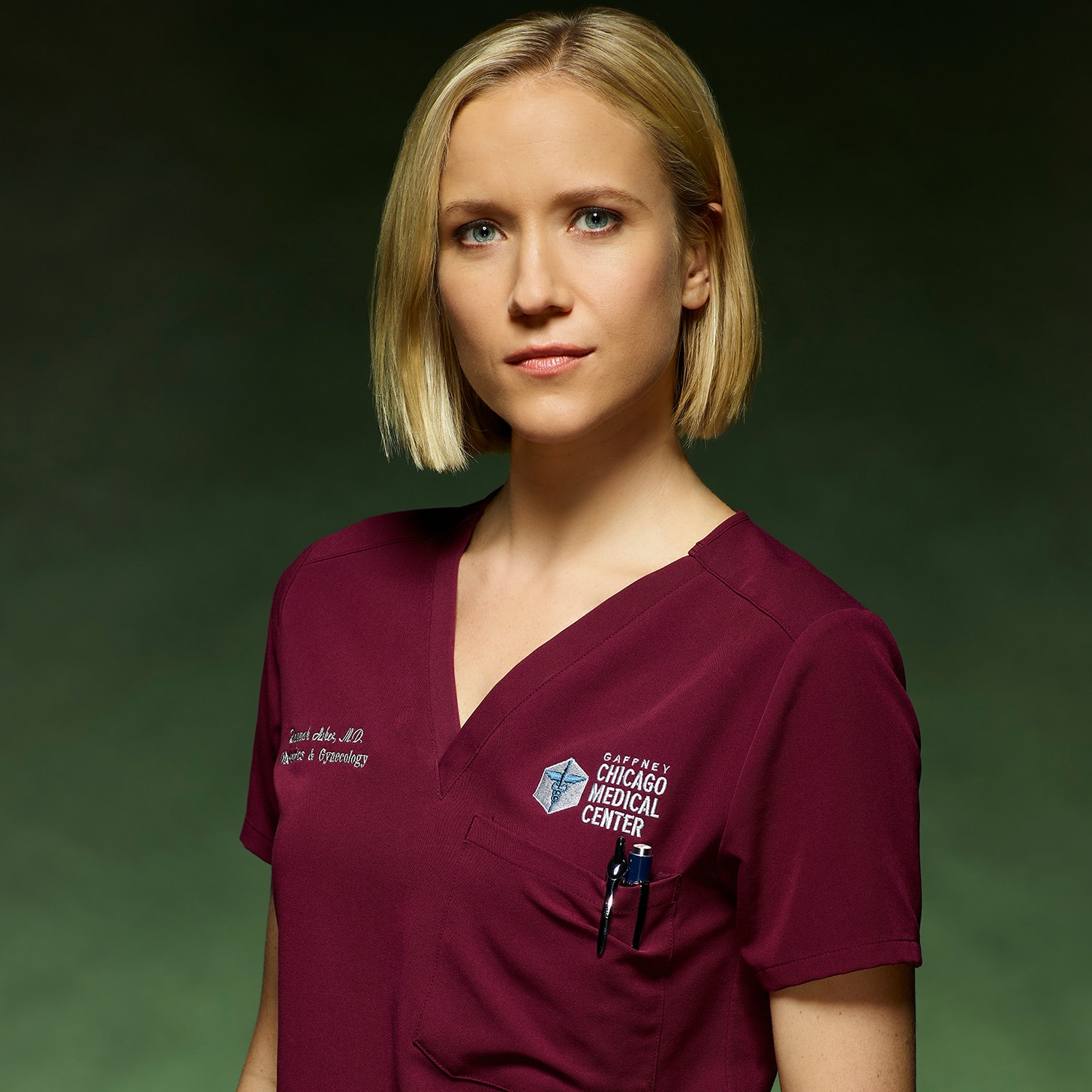 DR. HANNAH ASHER
Played By Jessy Schram
Actor Bio
Jessy Schram plays Dr. Hannah Asher on the NBC drama "Chicago Med."
Schram's credits include several projects for the Hallmark Channel, including "Royal New Year's Eve," "The Birthday Wish," "Harvest Moon," "A Smile as Big as the Moon," "Road to Christmas," "Amazing Winter Romance" and her most recent movies "Time for Them to Come Home for Christmas," "Country at Heart" and "Nashville Christmas Carol."
Her many other TV projects include "Falling Skies," "Nashville," "Mad Men," "Veronica Mars," "Medium" and "Once Upon a Time."
As a film actress, Schram has several indies on her resume, including "Shot Caller," "The Submarine Kid" and "I Want Someone to Eat Cheese With" with Jeff Garlin and Amy Sedaris. She has also worked with the late film director Tony Scott, playing opposite Chris Pine in "Unstoppable."
In addition to acting, Schram discovered her groove for music as a singer/songwriting solo artist, touring with Joan Baby's soul band. She's performed at such venues as the Knitting Factory, Hard Rock Cafe, Tweeter Center, Soldier Field, Navy Pier and many more.
Schram is actively involved in working with different charities, visiting orphaned children in Baja, Mexico through a group called Corazon De Vida. When time allows, she helps out at her church's local soup kitchen and Project Angel Food in Los Angeles.