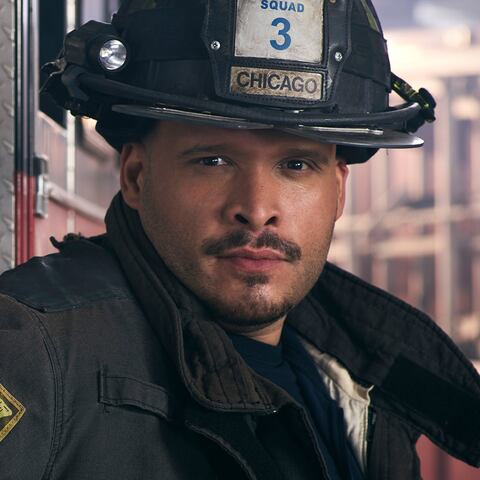 Joe Cruz
Played by
Joe Minoso
Actor Bio
Joe Minoso stars as dependable firefighter Joe Cruz, a product of Chicago's tough streets who has dedicated his life to serving with the brave men and women of the CFD, in NBC's drama "Chicago Fire."
Raised in the Bronx, Minoso discovered theater when he was taken by his first girlfriend to see her act in the school play. After graduating from Adelphi University with a bachelor's degree in fine arts, he continued on to Northern Illinois University where he received his master's degree in fine arts. Upon graduation, he immediately moved to Chicago and quickly became involved with Teatro Vista, the largest Latino theater company in the Midwest.
Minoso appeared at the Goodman Theater in "A Christmas Carol" during the 2011-12 season and was also seen in the world premiere of Brett Neveu's "Do the Hustle" at Writers' Theatre. Additional Chicago credits include Don Pedro in "The Sins of Sor Juana" at the Goodman Theater; Eusebio in José Rivera's "Boleros for the Disenchanted" at the Goodman Theater and Yale Repertory Theatre; "Esperanza Rising" at Chicago Children's Theatre; Nilo Cruz's "A Park in Our House"; "Hortensia and the Museum of Dreams" at Victory Gardens Theater; "Short Shakespeare! The Comedy of Errors" at Chicago Shakespeare Theater; "Massacre (Sing to Your Children)" and "Breakfast, Lunch and Dinner" at Teatro Vista; and the Teatro Vista/American Theater Company co-production of "Living Out."
Regionally, Minoso appeared as George Gibbs in "Our Town" at the Madison Repertory Theatre.
Among his television credits are guest-starring roles in "Get Shorty," "Prison Break," "The Beast," "Shameless" and "The Chicago Code." Before "Chicago Fire," he was seen as Alberto "Moco" Ruiz in the cable series "Boss." Minoso made his feature film debut in the blockbuster "Man of Steel."
Minoso is a six-time Imagen Award nominee for Best Supporting Actor in a Drama Series for his role in "Chicago Fire."