NBC Insider Exclusive
Create a free profile to get unlimited access to exclusive show news, updates, and more!
Sign Up For Free to View
This Is Who Won Every Battle on The Voice Season 23, By Team
A comprehensive roundup of Team Blake, Team Kelly, Team Chance, and Team Niall's Battle results.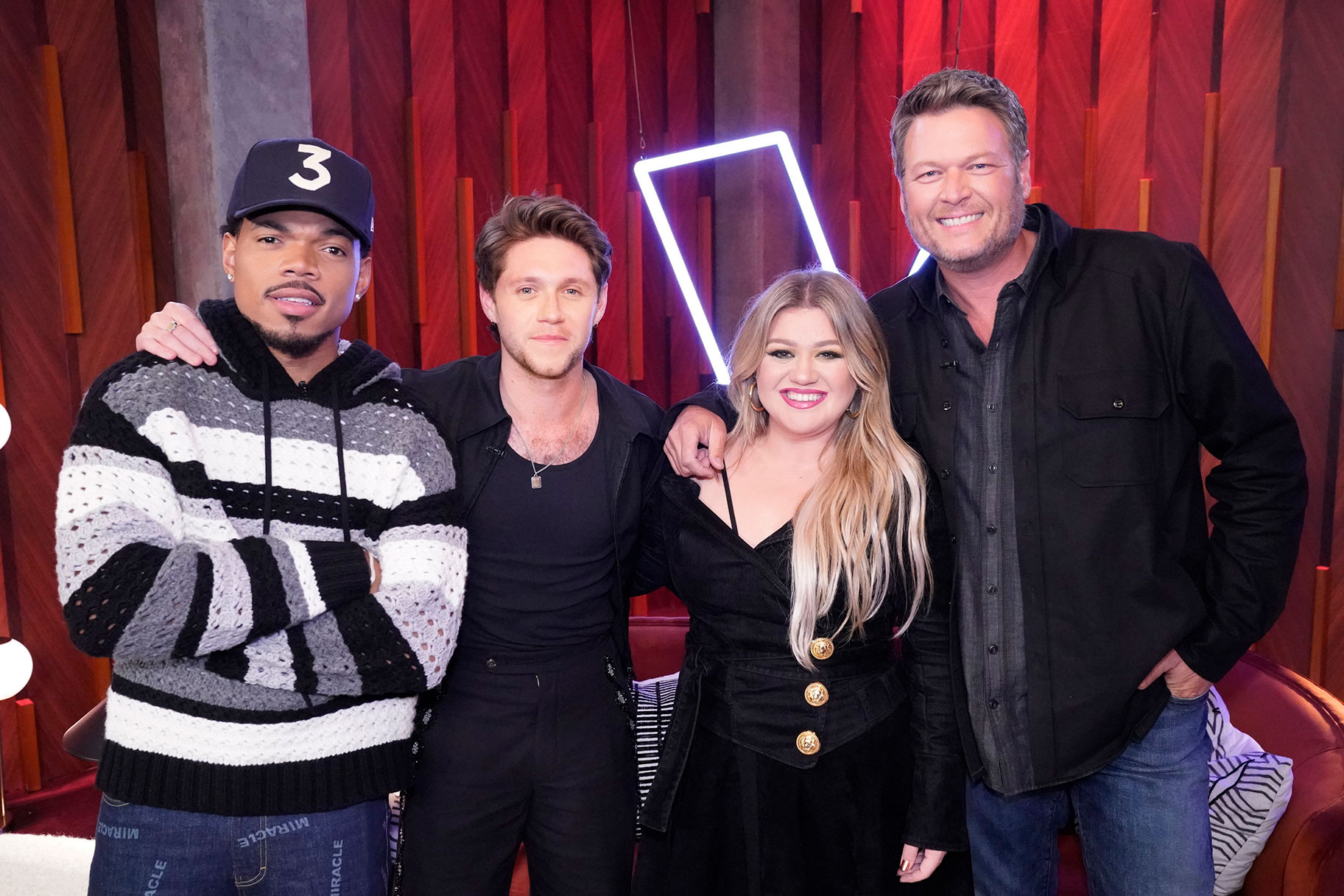 With The Voice Blind Auditions behind us, it's officially time for the next competitive round of Season 23: The Battles. For two weeks, we'll see Team Blake, Team Kelly, Team Chance, and Team Niall whittle down their numbers as members face off against one another for a spot in The Knockouts.
And this season's competition has gotten even more intense with the introduction of a new twist: the Playoff Pass. The new power can be used by each Coach once during Battles, in addition to their one Steal. "It gives the Artist a chance to skip the Knockout round and puts them straight into the Playoffs," Blake Shelton explained.
The Playoff Pass also overrides the Steal and allows both Artists in a Battle to advance. However, the Artist with the pass skips the Knockout rounds and automatically advances to the Playoff rounds—putting them even closer to the Live Performance Shows. So how will this impact Battles? We'll just have to wait and see. But check back here on NBC Insider every Monday and Tuesday for updates on the results.
Team Blake
Winner: Tasha Jessen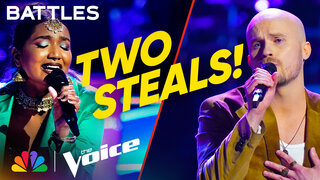 Battled: EJ Michels, who was stolen by Team Niall
Song: "Tracks of My Tears" by Smokey Robinson
Winner: Walker Wilson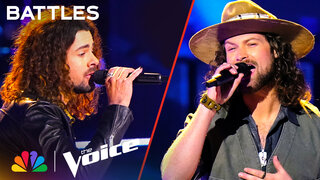 Battled: Karson Lester
Song: "Here Without You" by 3 Doors Down
Winner: Kylee Dayne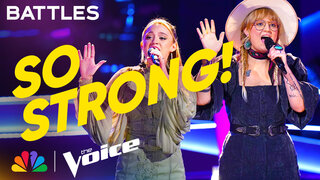 Battled: Mary Kate Connor
Song: "Anti-Hero" by Taylor Swift
Playoff Passed: Mary Kate Connor
Battled: Kylee Dayne
Song: "Anti-Hero" by Taylor Swift
Winner: Grace West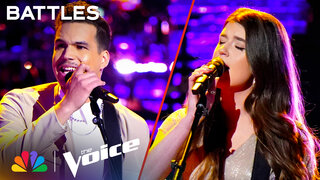 Battled: Carlos Rising
Song: "I Told You So" by Randy Travis
Winner: Neil Salsich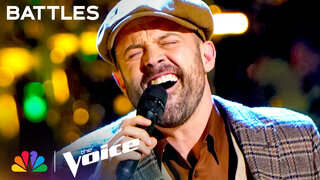 Song: "I Heard I Through the Grapevine" by Gladys Knight & the Pips
Saved: NOIVAS
Battled: Ray Uriel on Team Chance
Song: "Jealous Guy" by John Lennon
Team Kelly
Winner: Cait Martin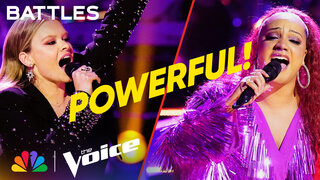 Battled: Allie Keck
Song: "It Must Have Been Love" by Roxette
Saved: Kala Banham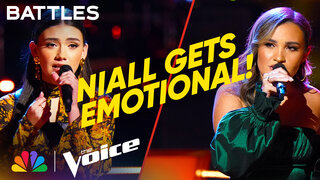 Battled: Gina Miles on Team Niall
Song: "Skinny Love" by Bon Iver
Winner: Marcos Covos
Battled: Sheer Element
Song: "I Could Fall In Love" by Selena
Winner: ALI