NBC Insider Exclusive
Create a free profile to get unlimited access to exclusive show news, updates, and more!
Sign Up For Free to View
How EJ Michels' 'Raw' Cover of Adele's 'Easy on Me' Had Blake Shelton 'on the Edge'
EJ Michels' Blind Audition of "Easy on Me" would make Adele proud. Watch The Voice on Mondays and Tuesdays on NBC.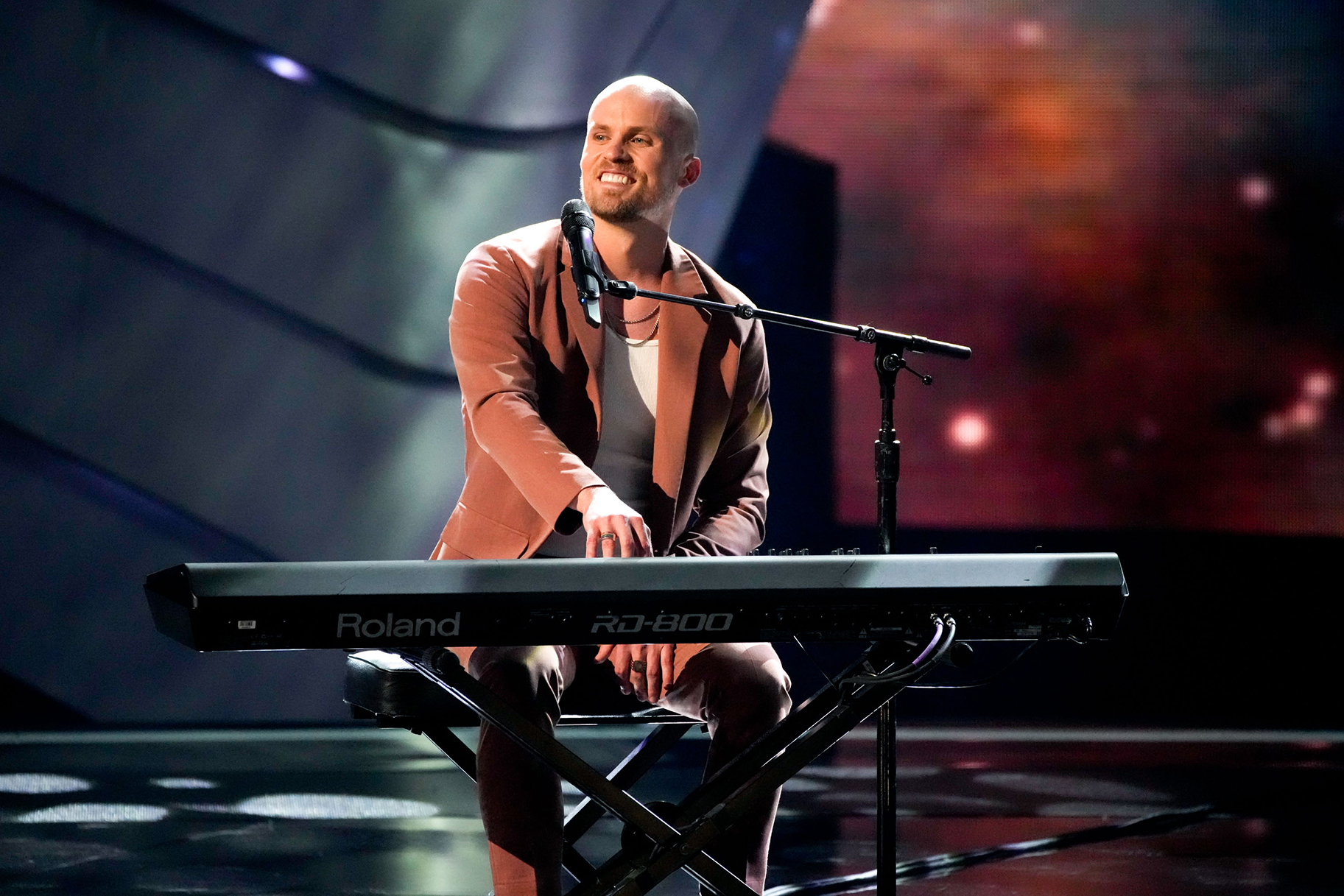 Tackling an Adele song for a Blind Audition of The Voice is a daring choice, but it paid off big time for Season 23 Artist EJ Michels. He delivered a haunting rendition of "Easy on Me" during the third night of Blind Auditions that stunned the Coaches. 
Michels had the audience in the palm of his hand as soon as he began singing, delivering gorgeous vocals paired with his on-point piano accompaniment. Passion took center stage as Michels weaved through the song's chilling lyrics, belting a jaw-dropping high note during the song's chorus. It was emotional and raw, which earned him two chair turns from Coaches Blake Shelton and Chance the Rapper. But which Coach would Michels choose to head into Battles with?
"I got a great ear for music. I could tell that you were an instrumentalist before I saw that you were on piano because they do their runs differently typically. I also really like your heady upper register voice that you were using," Chance told Michels following the Blind Audition. "I think we can do great stuff together, and I cannot wait to be your Coach."
"Your voice is so raw and honest," Shelton gushed. "Sometimes people come out here and there's imperfections in their performance that just make you feel as a listener more of a connection. And there were times your voice is starting to break up a little bit, and all that did was create an angst in the performance and emotionally kind of had me on the edge."
Shelton was keen to mention that he is not the easiest man to impress, especially with 23 seasons under his cowboy belt. "The most calloused person in the music industry that's been sitting here for 23 seasons. If you can make me feel that, I can't wait to see what you can do to America," Shelton said, before playfully adding a jab to his red chair rival: "We all know that Chance the Rapper is a great Artist, but we don't know crap about Chance the Coach, OK? It's going to be an experiment."
Shelton always knows how to hilariously sow discontent if it means he secures a talented Artist on Team Blake. Michels ultimately chose Shelton as his Coach.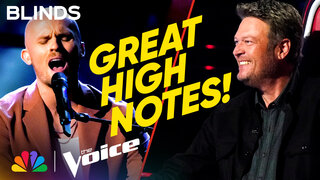 "I'm really proud to get EJ on my team," Shelton said following the Audition. "There was a moment there where I thought he was going to go with Chance. I love how open and honest and raw his voice is, and it's gonna be a lot of fun to pick songs for this guy because he has the ability to connect with the lyrics like very few Artists do."
Watch The Voice on NBC Mondays at 8/7c, Tuesdays at 9/8c, and the next day on Peacock.