NBC Insider Exclusive
Create a free profile to get unlimited access to exclusive show news, updates, and more!
Sign Up For Free to View
Meet the Female Rock Contestant Who 'Literally' Sounds Like an Electric Guitar
Coach Kelly Clarkson compared 28-year-old singer Allie Keck to the likes of Janis Joplin and Ann Wilson.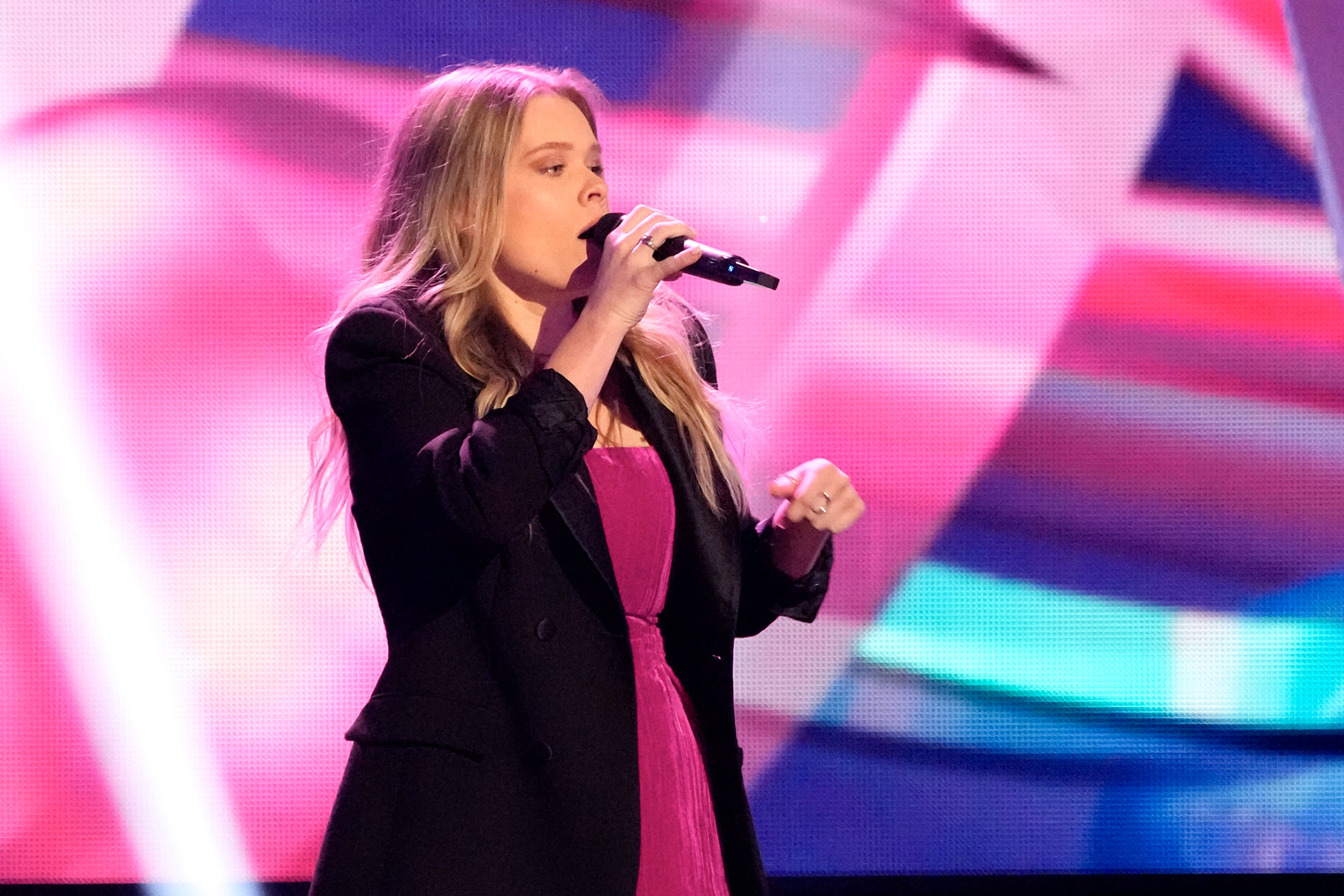 Coaches from The Voice often compliment those they deem worthy of joining their teams, but it's not often they tell contestants they sound like a musical instrument. However, that's precisely what happened when Chance the Rapper heard Allie Keck perform.
"You have an awesome voice," said the Chicago-born rap artist. "You sound, literally, like an electric guitar."
The flattering accolade came after the 28-year-old performer sang "Paris (Ooh La La)," a song made famous in 2010 by Grace Potter and the Nocturnals — and a popular choice by many contestants on The Voice of seasons past. Keck wowed not only Chance the Rapper but also the o.g. Coach Blake Shelton, longtime Coach Kelly Clarkson, and newbie Coach Niall Horan.
"That's what I'm talking about," Shelton said. "Somebody on this show that rocks!"
Born in Neoga, Illinois, Keck moved to Nashville six years ago to pursue her dreams of one day becoming a professional singer.
"I visited there was I was 15," said Keck. "I saw all these performers, and I realized that was something that people did every night. It was mind-blowing to me."
RELATED: Seeing Pics of Blake Shelton's 1st Voice Season vs. His Last Will Make You Emotional
Keck told her father and mother — both of whom were with Keck for her performance on The Voice — that she wanted to chase her dreams to Nashville. However, her father, admitting in jest that he was "kind of the jerk," made her stay behind to finish her degree in Illinois.
Four days after graduation, Keck headed south of the Mason-Dixon Line and back to Tennessee, where she performed at local songwriter showcases and open mic nights around Nashville. However, she struggled to break into the music scene and soon found her footing as a real estate agent, which included leasing luxury apartments.
"I did better than I ever thought I would," said Keck. "I ended up in the 'Million-Dollar Club,' which is when you have over a million dollars in sales."
Of course, Keck's itch to perform music persisted, and it "helped a ton" that she could meet other musicians through her real estate business. In recent months, she decided to step away from selling homes and devote her time to making music and singing in local arenas to focus on her love of "Americana rock."
"But at the same time, five nights a week doing that sort of grind can get really, really exhausting," Keck admitted.
"The Voice is a chance of a lifetime," she continued. "I left my real estate career to go after music because it is what gets me out of bed in the morning."
Keck's song certainly was enough for some of the Coaches to turn their chairs for the Blind Audition, starting with Shelton and then Clarkson, who compared Keck's voice to some of the greatest female rockers of all time.
"Allie, you can project more than anybody else that's come out on stage; you're a powerhouse and also perfectly on pitch," said Clarkson. "You have this Janis Joplin vibe, but also Ann Wilson, Heart vibe about you as well."
Clarkson said Keck's "killer voice" would be a great addition to her team.
But country legend Shelton — now in his final season of The Voice after 23 seasons — had similar ideas for Keck should she join his very last team.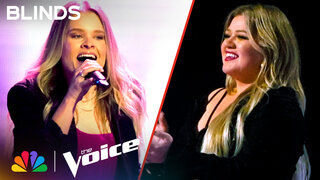 "We don't get a lot of people that can do what you just did on this stage, on this show," said Shelton. "I just love the idea of what you would do musically. When I hear you singing, I'm already thinking vintage rock from the '80s or '70s or something like that."
Chance the Rapper and Horan hadn't swiveled their chairs to face the singer, though Horan did say, "I will live to regret this. I know I will."
Ultimately, Keck decided to join Clarkson, who said she was "excited" to work with a female singer with such a rock 'n' roll vibe.
Watch The Voice Mondays at 8/7c and Tuesdays at 9/8c on NBC, or stream the next day on Peacock.