NBC Insider Exclusive
Create a free profile to get unlimited access to exclusive show news, updates, and more!
Sign Up For Free to View
Why Kelly Clarkson Used Her Only Block on the Dolly-Esque Laura Littleton
But did that move pay off?! Watch The Voice on Mondays and Tuesdays on NBC.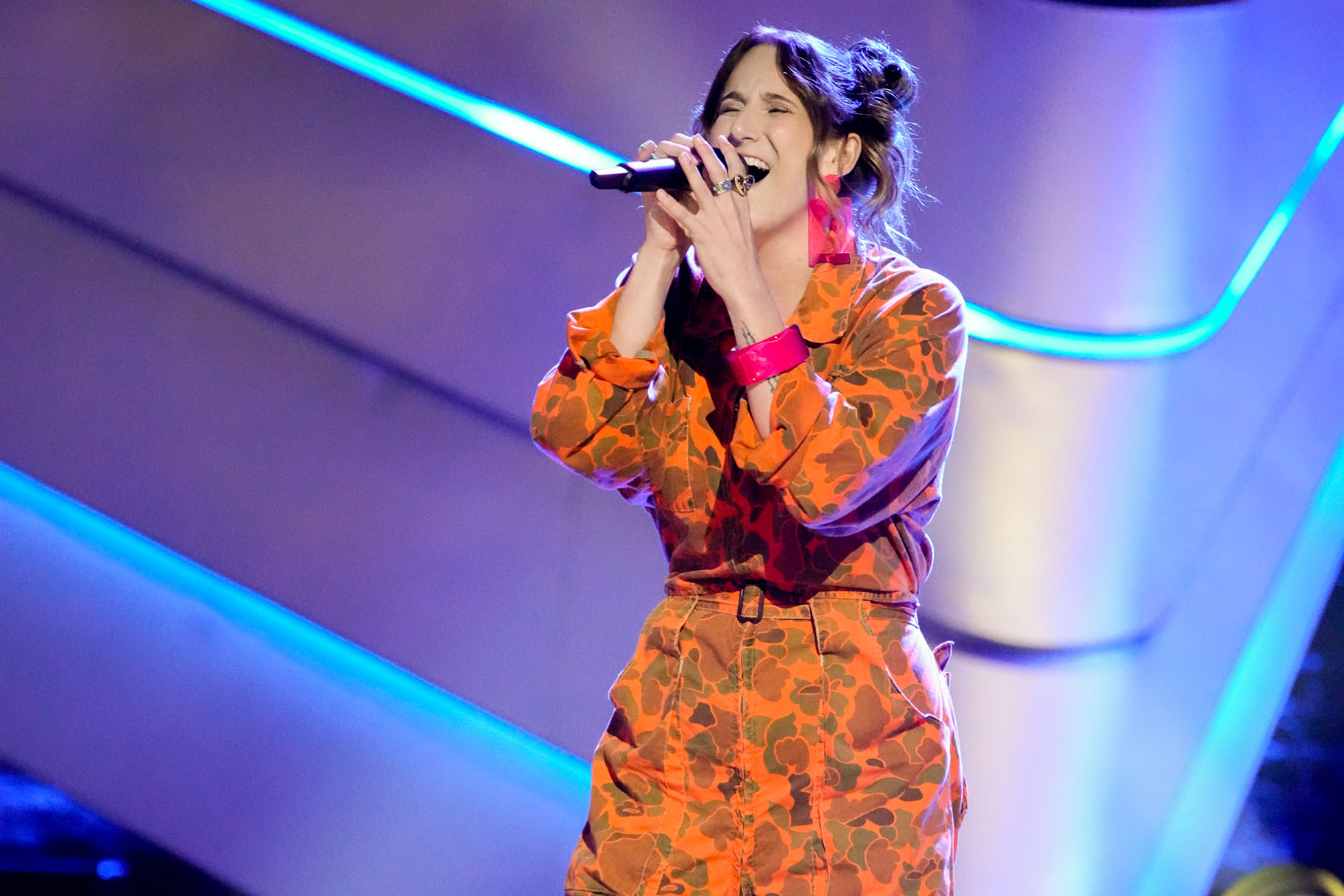 Season 23 of The Voice is here, and the lineup of talented Artists has led to some of the most impressive performances the show has ever seen.
Coaches Blake Shelton, Kelly Clarkson, Niall Horan, and Chance the Rapper are duking it out for the honor of claiming the Season 23 crown, and as Shelton's final season, the stakes are high. The Artists are bringing everything they have this season, which was seen in full force during Laura Littleton's Blind Audition of "Sign of the Times" by Harry Styles. It got pretty intense after Clarkson blocked Shelton, but little did she know, that was the wrong Coach to be concerned about!
Littleton's angelic vocals and lively stage presence immediately captivated the Coaches, earning the young singer a Three-Chair Turn from Horan, Clarkson, and Shelton. Clarkson could tell Shelton would enjoy Littleton's country influences, and used her one and only Block to prevent Shelton from grabbing Littleton for his team. But Clarkson should have been considering Horan as a threat, too. (Remember: He and Styles were both in One Direction.) 
"I need you to know that I love you so much that I used my only Block," Clarkson told Littleton following the set. "I'm so stoked about your song selection. Look, I know he's [Niall Horan] got a connection with the original singer, OK?"
"I know him," Horan teased.
"I'm not even gonna fight it, but I feel like you're gonna attract people from different genres," Clarkson continued. "You just have all these cool connections. Vocally I was like, this is like Dolly meets Florence and The Machine. And also it is incredible to watch and listen and see someone that is still stoked every day to get on stage."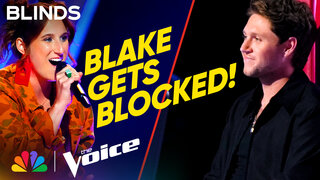 Horan also fell in love with Littleton's energetic vibe, commending her for her song choice. Horan told her he loves Littleton's versatile sound and that she could tackle any genre she wants during the competition. Horan also playfully said, "I would love to have you on Team Niall. One last thing I would like to say if I don't have you on my team: I would like you on my team as a life support Coach."
Despite Clarkson using her Block against Shelton, Littleton ultimately chose Horan as her Coach. Team Niall just got a lot more fun with Littleton's endless energy and mesmerizing voice. 
Watch The Voice on NBC Mondays at 8/7c and Tuesdays at 9/8c, and the next day on Peacock.