NBC Insider Exclusive
Create a free profile to get unlimited access to exclusive show news, updates, and more!
Sign Up For Free to View
Why Rocker Kason Lester's "Gravelly," "Sizzly" Voice Made Blake Shelton Turn His Chair
Kason Lester covered a Daughtry hit for his Blind Audition on The Voice. Here's why Blake Shelton spun his seat.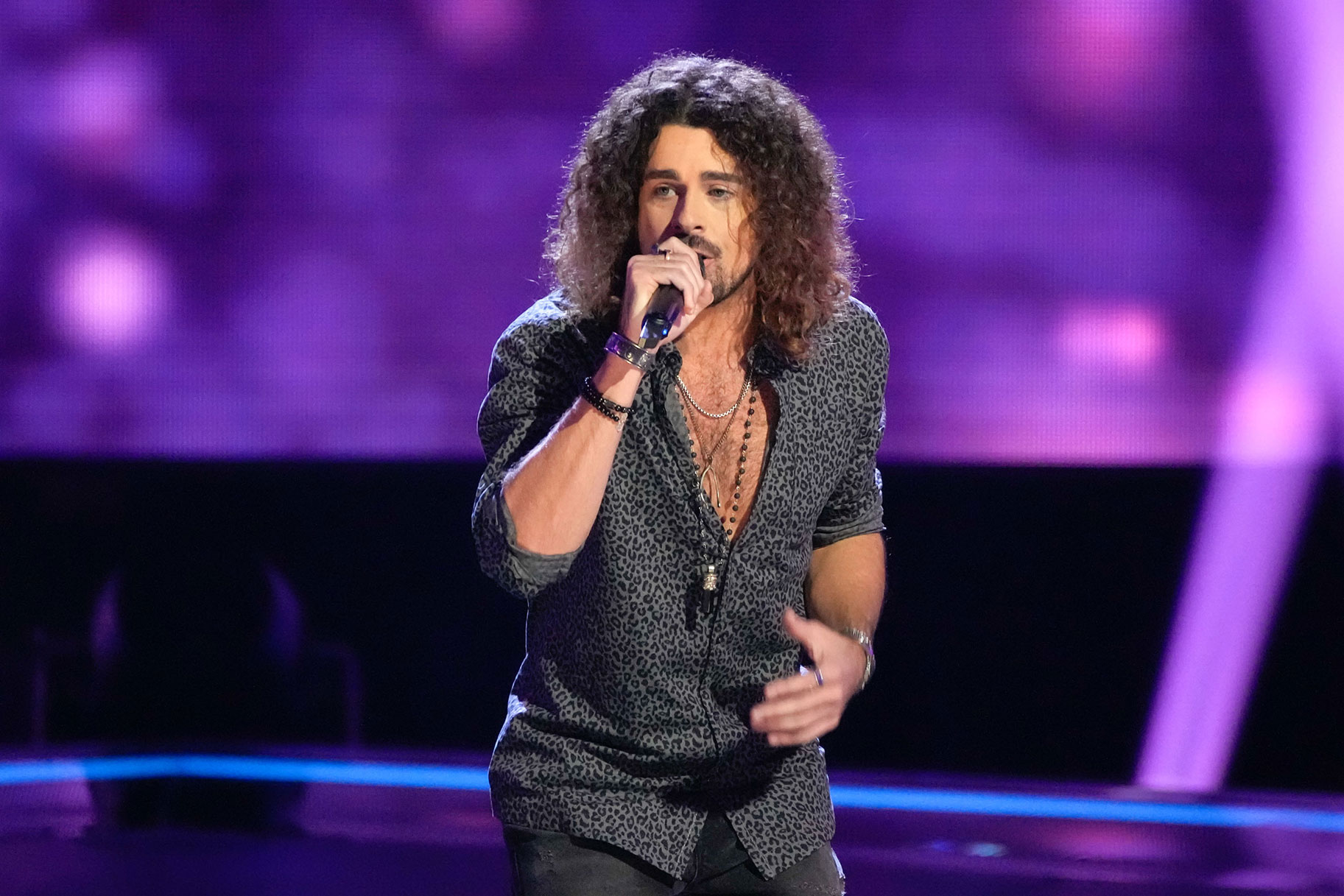 You never know exactly what's going to inspire a chair turn during a Blind Audition on The Voice, but you can always count on Coaches Kelly Clarkson, Blake Shelton, Chance the Rapper, and Niall Horan to listen intently for something distinctive that really makes them prick up their ears.
When Kason Lester, a 33-year-old strawberry farmer from Lebanon, Tennessee, rocked out on "It's Not Over," Shelton zeroed in on a vocal quality that made the Season 23 hopeful ripe for the picking.
Shelton, who was the lone Coach to spin his seat, told Lester he was drawn to the tone of his voice: specifically its "gravelly, sizzly sound. I love it, dude," he said.
That was obvious seconds into Lester's cover of the rock band Daughtry hit.
"I like that voice," Shelton had said. "I'm going in." He meant it. 
Lester was about four lines into the song and really driving home the lyric "I try to see the good in life" when Shelton pushed his button — and the audience cheered. 
"This is the last time I'm gonna ever get to do this," said Shelton, alluding to the fact that Season 23 is his final one on the NBC reality show. "So I'm putting together my dream team. I wanted a rock artist, and I can't think of a better one than you, dude."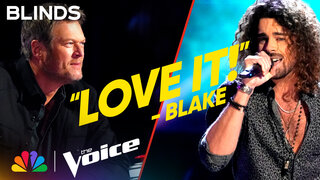 For Lester, the chance to perform is a dream. Before his Blind Audition he shared that every time he says he's got a farm and that he's from a small town everyone automatically assumes he's a country singer. "But I'm passionate about rock and roll," he said. 
When Lester isn't in the basement studio he built at his home, he "plays local gigs here and there," he said. He once shared a stage with Charlie Daniels, the late singer and songwriter whose music bridged rock and county.
Chance welcomed Lester to The Voice and acknowledged that he really impressed him. 
"There haven't really been that many rockers that came out," he said. "I probably would have turned around if that was more in my lane, but I think you definitely belong in the competition."
"I feel you," said Lester, adding that he's a "big fan."
RELATED: How Many Times Has Blake Shelton Won The Voice?
Before his performance Lester said he chose "It's Not Over" because its "throwback rock sound … puts me in my element." 
And on Team Blake. 
"I'm not surprised that no one else here saw the potential in Kason, and they're gonna regret it," said Shelton. "I finally got a straight-up rocker on my team. I'm hoping that Kason will be willing to go there with some '80s rock." 
"Team Blake is on absolute roll right now," he added.
Watch The Voice on NBC Mondays at 8/7c and Tuesdays at 9/8c and next day on Peacock.