NBC Insider Exclusive
Create a free profile to get unlimited access to exclusive show news, updates, and more!
Sign Up For Free to View
An Official Recap of Team Blake on The Voice 2023
Here's everything that's going on with Blake Shelton's last-ever team on The Voice.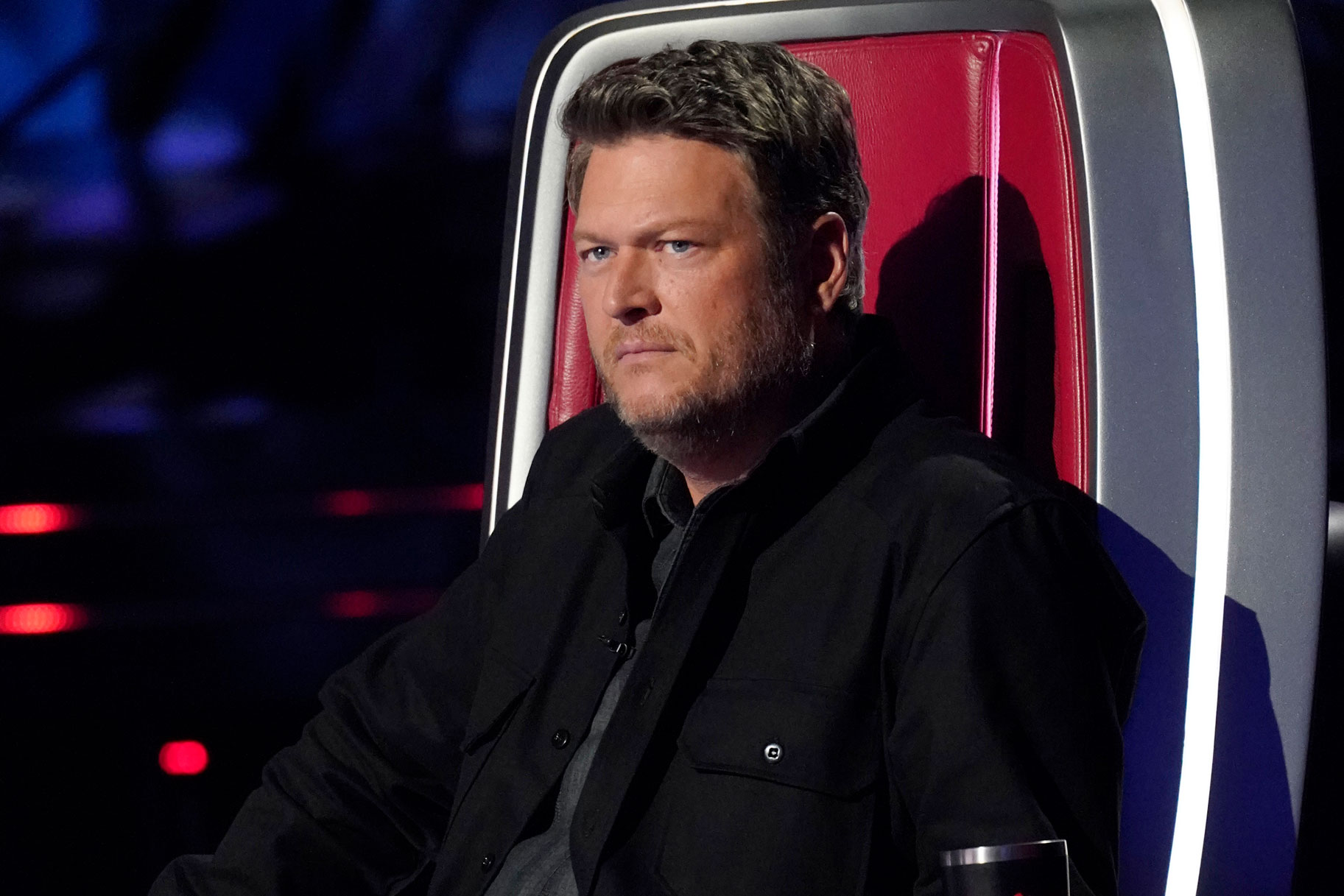 The Voice Season 23 is an emotional one for veteran Coach Blake Shelton. It's his last ever in a spinning chair, and fans are bummed about it. 
"I've been wrestling with this for a while, and I've decided that it's time for me to step away from The Voice after Season 23," Shelton said in a statement announcing his departure. "This show has changed my life in every way for the better, and it will always feel like home to me. It's been a hell of a ride over these 12 years of chair turns, and I want to thank everyone at The Voice from NBC, every producer, the writers, musicians, crew and catering people; you are the best."
He continued, "It takes a lot of work, passion, and adult beverages (Ha!) to pull off a live show twice a week. I've made lifelong bonds with Carson and every single one my fellow Coaches over the years, including my wife Gwen Stefani! I have to give a huge shoutout to the singers–the 'Voices,' who come on this stage season after season and amaze us with their talent, and a special thanks to those who chose me to be their Coach. Lastly, it's about y'all, the fans, who watch and support these Artists, us Coaches, and everyone at The Voice who are chasing their dreams. It would not happen without you!"
Shelton's team has won The Voice nine times, and he could secure a 10th with this last season. Of course, his fellow Coaches aren't going easy on him — even if it is his last go-around. Niall Horan told NBC's Mark Barger,  "What I don't want to happen is the sympathy-vote for [Blake] Shelton. You know, he's on his way out. [Fans] still think, like, 'This is his last season.' [And Blake says], 'It's my last season, I'd love to win this thing. The last hurrah, my swan dance.'  None of this crap. Just vote Team Niall because they're the best."
But actually: Who is the best? It could be Team Blake. Below, we'll be recapping what goes on with his team for the rest of the season. Read on to find out who gets saved, stolen — and ultimately, who takes home the victory.  
Team Blake after Live Shows results 
NOIVAS and Grace West were both voted to advance to the finale, airing May 22 and 23rd. Gina Miles from Team Niall won the competition. 
Team Blake after Playoff results
In the Playoffs, Coaches must narrow their teams down from five to two. Those two Artists will compete in the Live Shows. 
After the Playoffs, Shelton selected NOIVAS and Grace West to move forward in the competition. Kylee Dayne, Rachel Christine, and Mary Kate Connor were sent home. 
Team Blake after Knockout results
NOIVAS
Knocked Out: Tasha Jessen
Song: "I Put a Spell On You" by Screamin' Jay Hawkins
"NOIVAS kind of has it all; I'm figuring that out," Shelton said. "He's got stage presence, he's not afraid to mean what he's singing, and that goes a long way."
The Coach later added, "The guy can sing circles around anybody, but now I'm realizing he can also out-perform anybody on the show. I really think this guy has a shot of winning this thing."
Kylee Dayne
Knocked Out: Walker Wilson
Song: "All By Myself" by Eric Carmen
McEntire was brought to tears by Dayne's performance in rehearsals. "You really touched my heart," she said. "That's the biggest thing, is to capture somebody in the audience to where they're sobbing or laughing or crying. Get some emotion out of them, and you did it for me."
Grace West
Knocked Out: Neil Salsich
Song: "Here You Come Again" by Dolly Parton
"I love Grace's song choice because it shows her tip of the hat to some of the old school country," Shelton said during rehearsals. "This gives Grace a chance to be playful and have fun on stage. Show a side of what she does that we haven't seen yet."
Rachel Christine
Knocked Out By: Holly Brand on Team Kelly
Song: "Rhiannon" by Fleetwood Mac
Shelton used his very last Steal of his Voice tenure on Christine. "I never thought that Blake would save me because I don't do any country music so that meant the world, and to hear that it was his last save, like that's a — I'm putting that on a resume."
Mary Kate Connor, Playoff Passed
Song: "Anti-Hero" by Taylor Swift
"Mary Kate's only 18 years old," Shelton said after giving her the Playoff Pass. "She's very mature. She's ready for this as a vocalist and as an Artist. So, I just wanted to send her straight to the Playoffs. She's going to go deep in the competition, you watch."
Watch The Voice on NBC Mondays at 8/7c and next day on Peacock.