NBC Insider Exclusive
Create a free profile to get unlimited access to exclusive show news, updates, and more!
Sign Up For Free to View
Why Niall Horan Doesn't Want Voice Fans to Sympathy-Vote For Blake Shelton
It may be Shelton's last season as a Coach, but Horan still wants a win!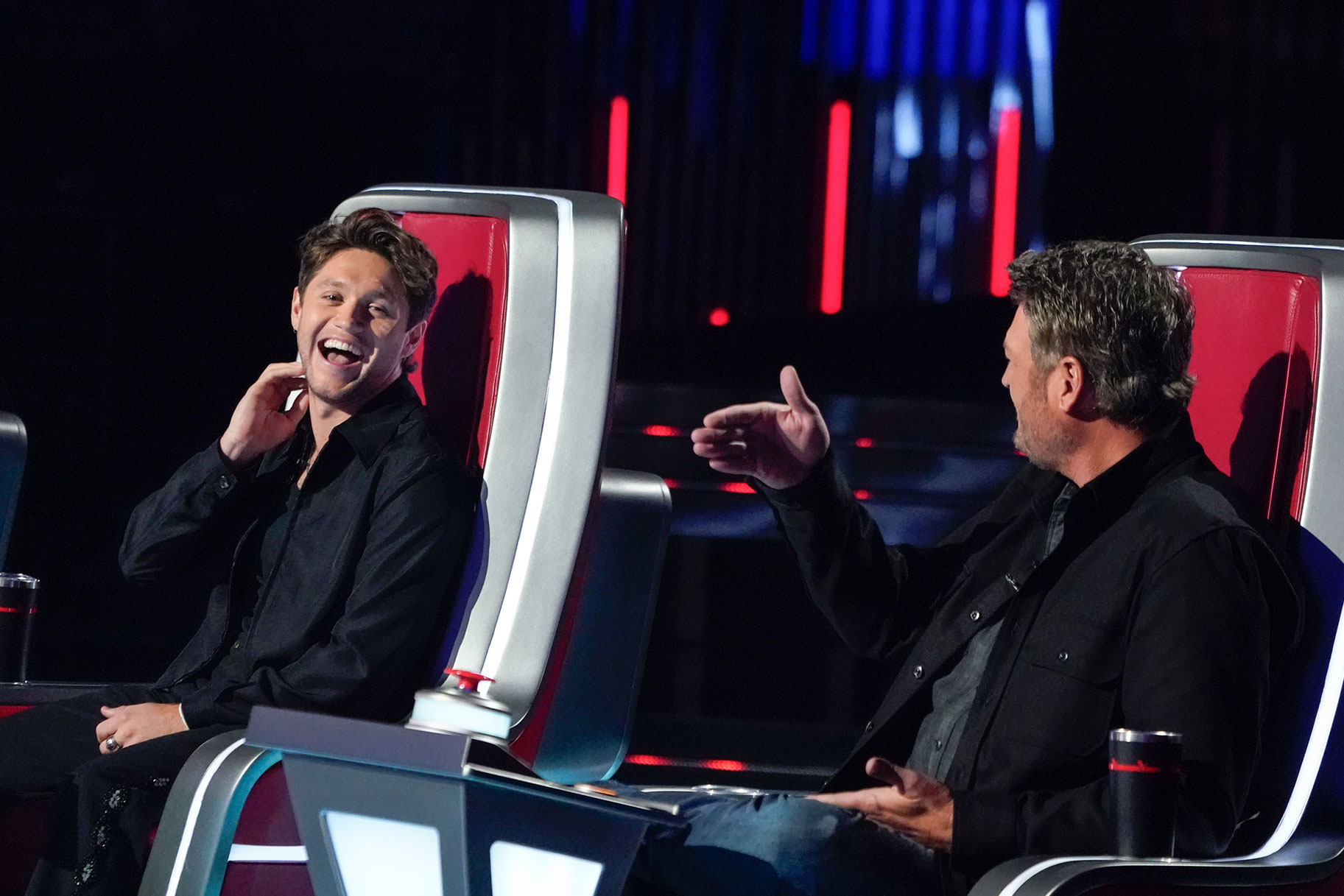 Niall Horan is finding his competitive spirit on The Voice this season, but he knows he's got a big obstacle: fans who want Blake Shelton to win because it's his last season as a Coach.
"I'm pretty confident [that] I've got the Season 23 winner on my team. The longer [the] competition goes on, the more I realize that I may have a chance of at least having someone in the Final. At least we'll be making it to the Finale," Horan said in an interview with NBC's Mark Barger  "And yeah, I do think I've got the winner. It's down to you, America, but vote for me." 
He then added jokingly, "Basically what I don't want to happen is the sympathy-vote for [Blake] Shelton. You know, he's on his way out. [Fans] still think, like, 'This is his last season.' [And Blake says], 'It's my last season, I'd love to win this thing. The last hurrah, my swan dance.'  None of this crap. Just vote Team Niall because they're the best." 
Horan also gave some details to NBC Insider about his playful rivalry with Shelton. 
"We were all privately given one little stunt that we could use in the Blind Auditions. And my one was that I was able to, once they'd all done their pitches, I was able to have some alone time with the Contestant. And I was able to hit the button on everyone's chair, and they would spin back around. And I was able to just have my alone time. And yeah, it was a lot of fun," Horan said. "None of them expected it, and it had never been seen on the show before. Even Blake was like, 'How did you manage to do that' He was jealous. But yeah, it was a lot of fun. That was a great moment."
Despite their competitive nature on the show, Horan and Shelton have a strong bond behind the scenes. "Me and the cowboy became good friends very quick. We realized we're very similar people. For the good and the bad. He's so funny—from the minute we met him," he said fondly.
Watch The Voice on NBC Mondays at 8/7c and Tuesdays at 9/8c and next day on Peacock.