NBC Insider Exclusive
Create a free profile to get unlimited access to exclusive show news, updates, and more!
Sign Up For Free to View
Why Niall Horan Says He and Blake Shelton Are Similar 'For the Good and Bad'
"Man, he's my guy," Horan said in an interview with NBC's Mark Barger. Watch The Voice on NBC.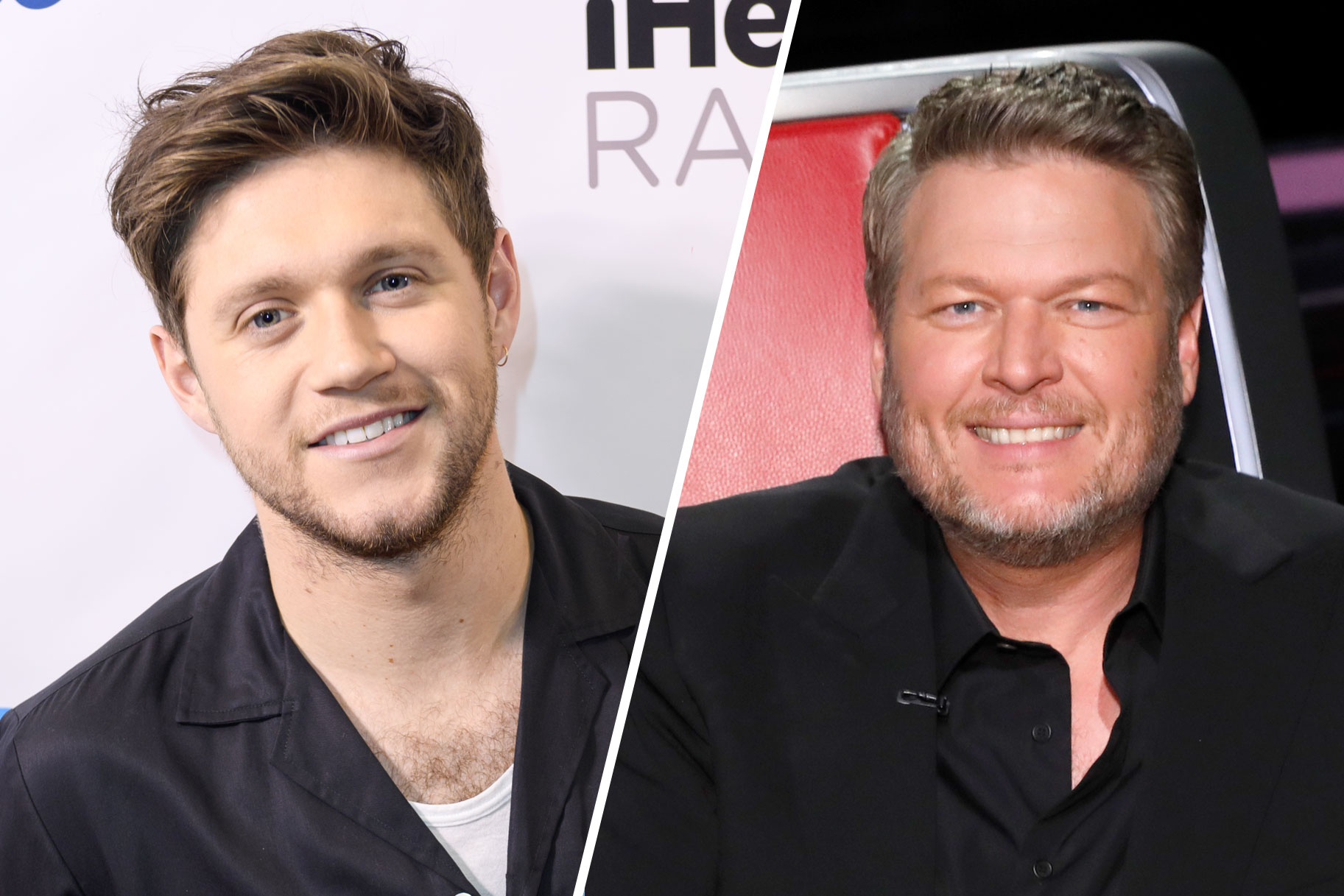 Niall Horan and Blake Shelton are going head to head as Coaches on The Voice, and in a recent interview with NBC's Mark Barger, Horan elaborated on the dynamic of their working relationship.
"Me and the cowboy became good friends very quick," Horan said, referring to Shelton. "We realized we're very similar people. For the good and the bad. He's so funny—from the minute we met him."
Horan and Shelton have a great friendship behind the scenes of The Voice, as well. "All the Coaches kind of got together the night before the first-ever Audition. And, you know, we had some food and a couple of drinks. And that was the moment to our [his and Shelton's] initiation," Horan said. "And just from that minute, from that first minute, I was like, 'Man, he's my guy.' We just had a laugh." 
Horan also talked about what working with Blake Shelton meant to him in a recent interview with NBC Insider.
"It's been amazing to work with Kelly Clarkson and Blake Shelton. Meeting them for the first time, the bond that I've grown with them has been amazing. It's been so funny to dive into that Southern sense of humor with them and see the stuff that goes on behind-the-scenes. It's been hilarious," he said.
He continued, "Blake, he's like a dad to me. Y'know, he's really helped me during the show. I've really enjoyed his company, and watching him has been a real honor."
Shelton reciprocated Horan's energy, as he recently posted a hilarious tweet of the two wearing matching outfits while on The Voice Coach chairs. "I knew he was meant to be my son when he laughed at all my jokes," Shelton captioned the post, showing that the two clearly get a kick out of each other.
Watch Horan and Shelton on The Voice on NBC Mondays at 8/7c, Tuesdays at 9/8c, and next day on Peacock.