NBC Insider Exclusive
Create a free profile to get unlimited access to exclusive show news, updates, and more!
Sign Up For Free to View
Everything to Know About Chicago P.D. Season 10
What did Chicago's elite Intelligence Unit get up to after 22 episodes?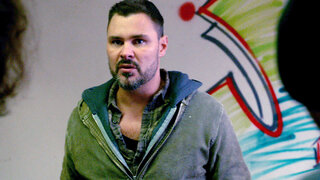 There's a lot at stake in Chicago P.D.'s Season 10 finale, airing Wednesday, May 24 at 10/9c on NBC. 
Ruzek's (Patrick John Flueger) undercover investigation into Richard and Samantha Beck and their drug ring (which also doubles as a violent white supremacist organization) is set to put Ruzek and the rest of the team in danger. 
The official synopsis from NBC teases, "As Richard Beck's timeline for a deadly attack moves up and Samantha panics, Ruzek and the team scramble to get ahead of unprecedented disaster."
Ahead of what is sure to be a nail-biting hour with the Intelligence Unit, we're taking a look back to recap some of the season's biggest moments across 22 episodes.
Halstead left Chicago P.D.
After Jesse Lee Soffer announced he'd be exiting the series, his on-screen counterpart Jay Halstead took his last bow in Season 10, Episode 3's "A Good Man". He resigned from the Intelligence Unit in favor of a job with the army in Bolivia tracking down drug cartels.
"It's black and white, it's good and bad, it's right and wrong, and it's no more of this," he told his wife, Upton, about why he left. "I need that. I need that back. I fly out today. It's not forever, it's eight months, maybe a little longer. But I swear to you that we're gonna get through this because you're the love of my life, and if I'm yours, then you'll know that you have to let me go."
But that means Halstead and Upton are done.
Throughout the season a brokenhearted Upton (Tracy Spiridakos) buried herself in work to distract from her husband's sudden departure. But she was clearly still holding on to hope that he'd return, even after he extended his time in Bolivia without telling her and stopped communicating with her. But it all came to a head in "Fight" (Season 10, Episode 20).
Upton survived a brutal kidnapping in an attempt to save one of Halstead's most trusted informants. The ordeal was a huge wakeup call for her. 
"He's not even gonna know I was gone," she tells Voight. He responds, "You know it is OK to let go if you're the only one fighting. Doesn't mean you don't love 'em, just means you love you, too."
At the end of the episode she takes off her ring.
"I think her taking [her ring] off, I'm sure there will be a moment that will come, I assume that's coming," Spiridakos told Variety in January 2023. "I'm interested to see what that will be like. Is that a goodbye? Is that self preservation?... I'd like to explore what that feels like to have been in such a raw place and she's not overly open anyway. I feel that she probably will just shut that door for a long time."
Atwater's father came back in his life.
After being released from prison, Atwater's father Lew (Erik LaRay Harvey) was a new presence in his son's life, playing an integral part in solving Intelligence Unit cases in both "Long Lost" (Season 10, Episode 11) and "The Bleed Valve" (Season 10, Episode 19). 
The forced proximity led to Atwater hopefully beginning to repair their strained relationship.
"I think Atwater and his dad become the heroes toward the end, but they start off as stray humans that are miscommunicating," Hawkins told NBC Insider. "I know a lot of father and son relationships are different, you know what I mean? They are different, but they are real to everybody individually. So I just wanted this to feel real to us, and to Atwater, and hopefully other families of fathers and sons can relate and learn from what we go through."
Burzek got back together.
That's right! After season upon season of ups and down, Burgess and Ruzek finally rekindled their romance in "Out of the Depths" (Season 10, Episode 17). A therapy session seemed to be just what the former flames needed, as it led to a steamy kiss which led to an even steamier hook-up. 
"Some night," Burgess says the morning after during "You Only Die Twice" (Season 10, Episode 18).
"I don't want this to just be, you know...," Ruzek says.
"Me neither," she responds.
"It feels different," are his last words before even more making out.
Yup, Burzek fans are definitely happy.
This article was originally published on June 29, 2022. It was updated on May 24, 2023.