NBC Insider Exclusive
Create a free profile to get unlimited access to exclusive show news, updates, and more!
Sign Up For Free to View
Halstead Finally Returned to Chicago P.D. — Kind of — and He Broke Upton's Heart
Things continued to get worse for Upstead fans in the latest episode, "Fight" (Season 10, Episode 20).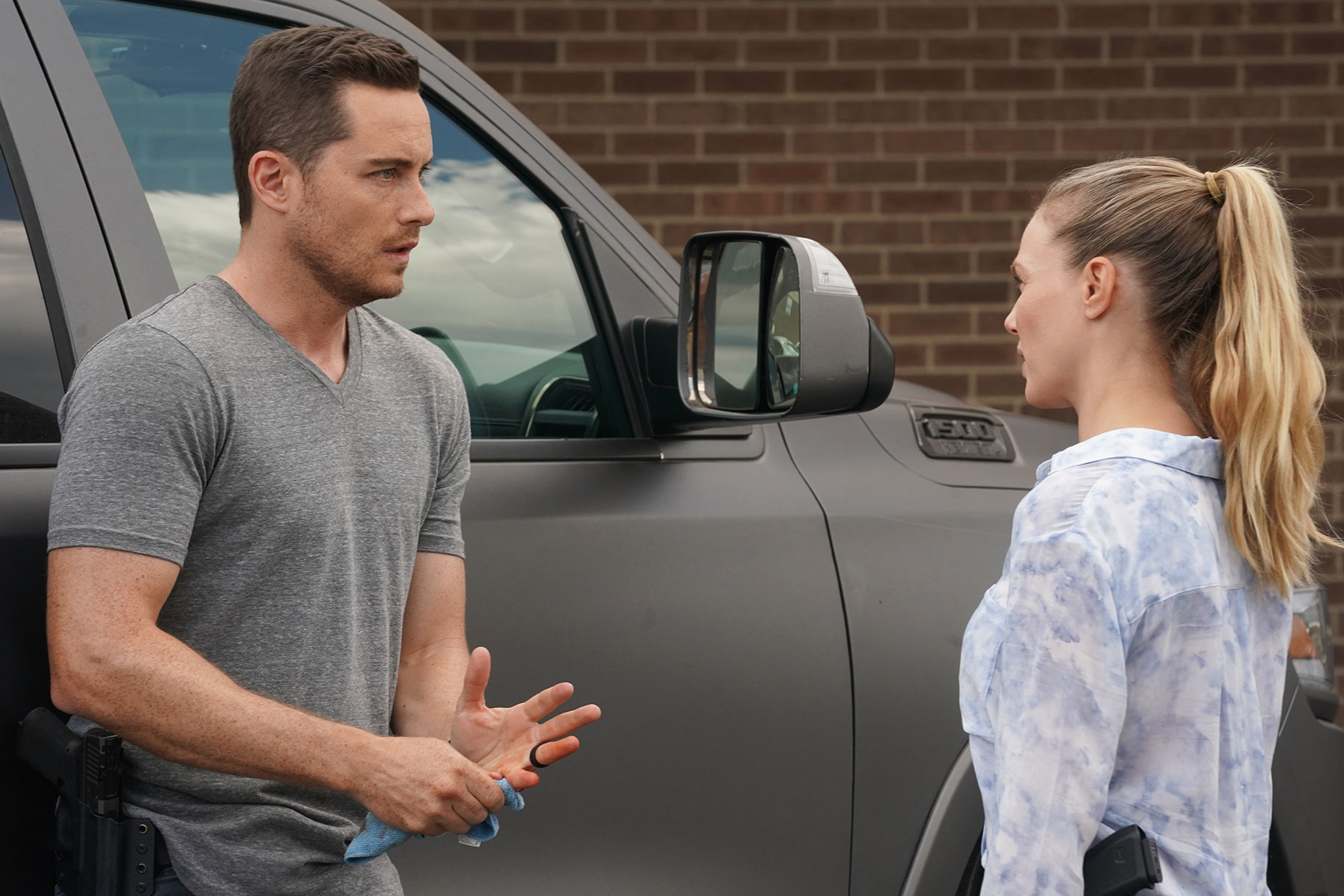 Since Jay Halstead (Jesse Lee Soffer) left Chicago P.D. and his wife, Hailey Upton, in "A Good Man" (Season 10, Episode 3) Upton has barely addressed his absence, instead burying herself in work for months. However, its become clear that everything is beginning to take its toll, as he's essentially ghosted her for months following a decision to extend his time with the army in Bolivia.
"I know the fans are upset be­cause, like, 'This isn't the Jay that we know and love! Why isn't he calling? Why is he doing this?!' But, you know, the show must go on," Soffer told Variety. "Our show's pretty dark, and they love diving into the ugliest, hardest version of life. So for Hailey to have to go through this, it probably just made sense."
He continued, defending Halstead's actions, "He's deeply flawed, because everybody on Chicago P.D. is. But he's definitely a good person, with really good motives."
Some fans may start to have doubts about that though, especially after the latest Upton-focused episode, "Fight" (Season 10, Episode 20). Read on to find out the latest Upstead developments.
Did Jay Halstead come back to Chicago. P.D.?
The short answer: Kind of. At the beginning of "Fight", we see Upton talking on the phone to Halstead asking him to communicate with her and let her know if he wants to extend his military contract again. However, we don't see him or actually hear his voice. 
Upton gets him on the phone one more time, but after that it's clear that its become increasingly more difficult for her to get in contact with him. He eventually seems to stop answering her calls all together, with Upton leaving voicemails.
"You need more time, I gave you that. I want you to have your space. I want you to have whatever you need but I do wanna know when you're coming back. If you're coming back," she said for one. 
In another she said, "Just checking in, it's been a bit. I hope we can talk tonight, I'll try you later. Miss you, love you."
Did Halstead and Upton breakup on Chicago P.D.?
The next time we hear anything about Halstead is after the Intelligence Unit find Upton when she survived a brutal and traumatic kidnapping. She and Voight share a drink together following the ordeal and he asks if she's called Halstead to let him know what happened. She tells Voight she hasn't, adding, "He'd not even gonna know I was gone." It's then that Voight offers her some poignant advice.
"You know it is OK to let go if you're the only one fighting. Doesn't mean you don't love 'em, just means you love you, too."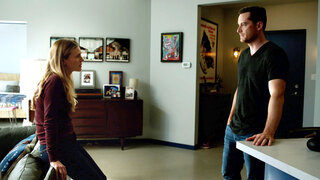 In typical Upton fashion, she doesn't actually say how she feels about Voight's words. However, we then see her back at their apartment, and there are still pictures displayed of the former love birds. Another sign that Upton is finding it difficult to let go of her husband? It doesn't looks like she's touched any of his belongings — his hat, razor, etc. — since he left. A tearful Upton then takes off her wedding ring, seemingly coming to the conclusion that her marriage may be over.
"I think her taking [her ring] off, I'm sure there will be a moment that will come, I assume that's coming," Spiridakos told Variety in January 2023. "I'm interested to see what that will be like. Is that a goodbye? Is that self preservation?... I'd like to explore what that feels like to have been in such a raw place and she's not overly open anyway. I feel that she probably will just shut that door for a long time."
We hate to say it Upstead fans, but it's looking like a breakup to us.