NBC Insider Exclusive
Create a free profile to get unlimited access to exclusive show news, updates, and more!
Sign Up For Free to View
The Voice Season 23 Coaches Have Been Revealed—See the Brand New Lineup
You'll recognize a couple faces...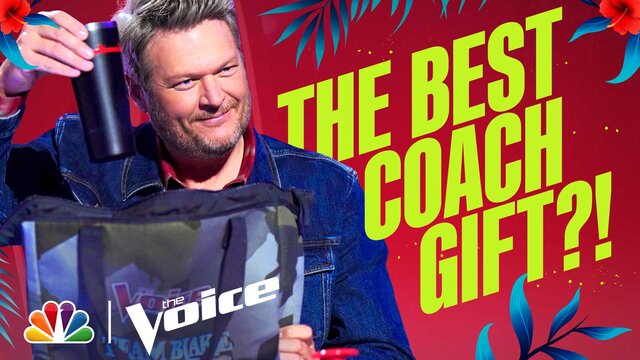 The Voice Season 22 hasn't even wrapped yet, but we already have some exciting news about next year's show: NBC announced that the Coaches lineup for 2023 will have a slight change-up. Everything we know, below.
Who are The Voice Coaches for Season 23?
Blake Shelton will return for Season 23, and it will be his last season on The Voice (yes, you read that right). Meanwhile, Kelly Clarkson will take a seat in her red chair once again after a brief hiatus. Rounding out the group are music powerhouses Niall Horan and Chance the Rapper, marking their debuts on the series.
"I'm thrilled to join The Voice as a Coach for the next season," Chance said in a statement. "I'm excited to help other Artists get to the next level and make the most of this life-changing experience. Get ready for #TeamChance."
In his own statement, Horan said, "I'm excited to be joining this season of The Voice as a Coach. I'm looking forward to meeting and mentoring the new crop of talent while we battle it out with the other teams!"
While fans are definitely familiar with Shelton and Clarkson as Coaches, we're just as excited to see what Horan and Chance bring to the table with their impressive backgrounds.
Related: Blake Shelton's Most Emotional Moments on The Voice Will Melt Your Heart
Can you tell us more about Niall Horan and Chance the Rapper?
Horan is no stranger to music competition series, as his world-famous boy band, One Direction, formed on British reality show The X Factor in 2010. (AGT's Simon Cowell famously helped discover and manage the group.) Named by Billboard as "one of the most successful boy bands in history," their accolades include six Billboard Top 100 hits, four VMAs, four chart-topping albums, and four sold-out world tours. After the group officially parted ways in 2016, Horan carried on a thriving solo career and released two successful albums.
Now, moving on to Chance the Rapper. The Chicago native rose to fame as an independent artist on SoundCloud and eventually released his celebrated third mixtape, Coloring Book. It became the first streaming-only album to debut on the Billboard Charts and was streamed 57 million times in its first week. Coloring Book earned him three Grammys, one of them making him the first male rapper to take home Best New Artist. Chance's also had his time on music competition shows as a Judge on Netflix's reality rap competition series Rhythm + Flow.
So, suffice it to say, Season 23 is set to be ultra-competitive. And when it comes to picking the best Coaches' team, we don't envy the next batch of musicians at all.
Watch The Voice on NBC Mondays and Tuesdays at 8/7c and next day on Peacock.  
NBC Insider is your all-access pass to some of your favorite NBC shows. Go behind-the-scenes, stay on top of breaking news, hang with the stars, and much more.