NBC Insider Exclusive
Create a free profile to get unlimited access to exclusive show news, updates, and more!
Sign Up For Free to View
How Grace West Won Her Knockout Singing a Dolly Parton Classic: 'You Are a Star'
Grace West stayed true to her country roots to beat competitor Neil Salsich and move on from the Knockout Rounds of The Voice.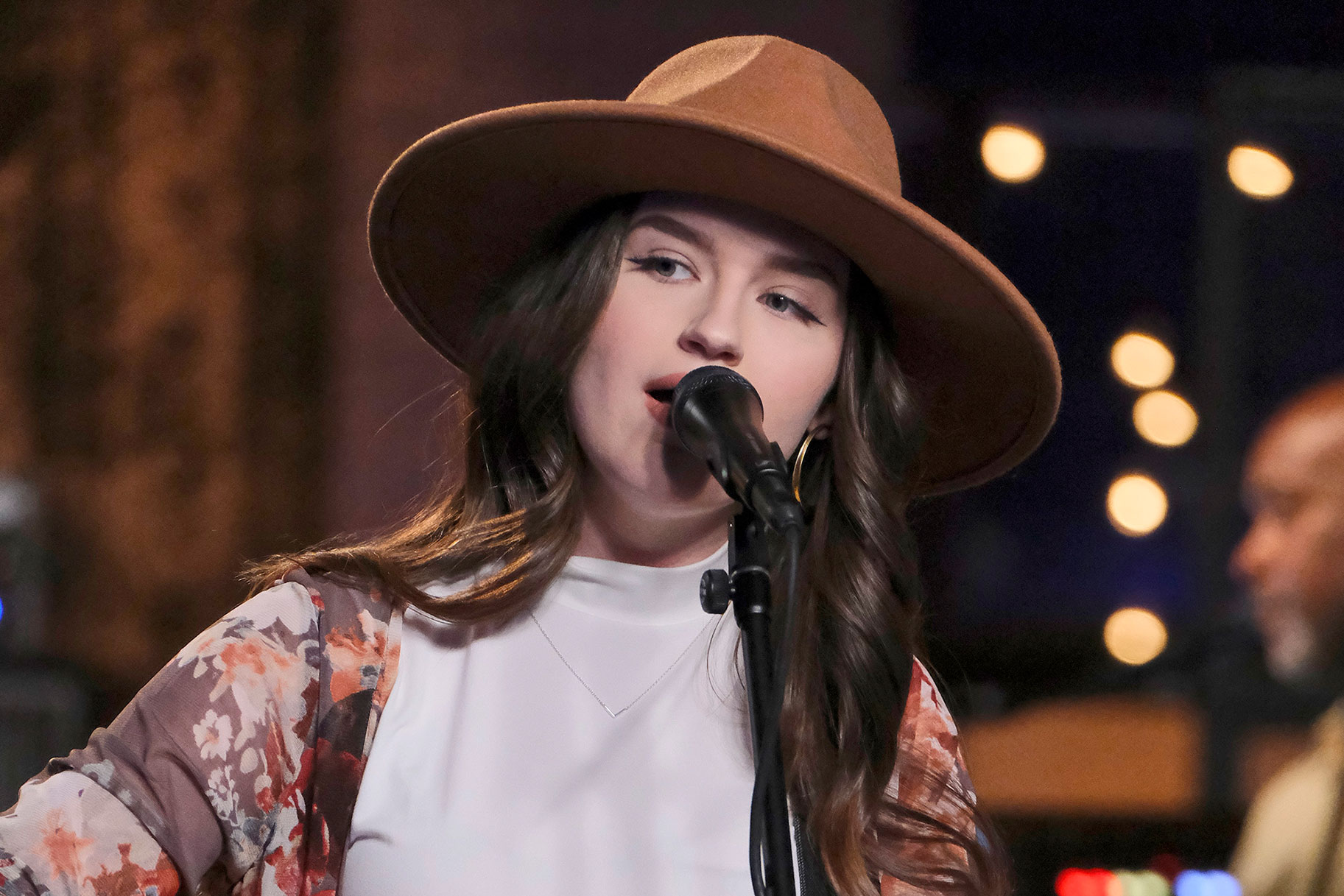 One of America's best-known country stars is the inspiration for Grace West's Knockout Round performance on The Voice — and no, it's not Reba McEntire. West chose to perform "Here You Come Again" by Dolly Parton, a song she's been "singing since [I] could sing!"
The 19-year-old from Michigan was up against Neil Salsich, 34, from St. Louis, Missouri. Her parents moved with her to Nashville to support her as she tries to make her country music dreams come true.
"I love Dolly Parton," West said. "She is just this amazing, strong woman who literally has done it all. She has inspired me a lot."
West's Coach, Blake Shelton, agreed with her selection.
"I love Grace's song choice because it shows her tip of the hat to some of the old school country," Shelton said during rehearsals. "This gives Grace a chance to be playful and have fun on stage. Show a side of what she does that we haven't seen yet."
West shared she was nervous to switch it up, and not play her guitar for this performance.
"I picked this song because it's different than the two songs I've sang previously," West said in rehearsal. "I feel like the song will showcase more of a range."
Mega Mentor Reba McEntire is no stranger to covering a Dolly Parton song, sharing she once sang "Hard Candy Christmas," and telling West, "She's a great gal — she'll love you singing her song."
McEntire advised West to "play with the camera once in a while," and shared advice she once got from Barry Manilow.
"A good friend of mine told me when you are singing and you smile, that comes through," McEntire said in rehearsals. "It's like you're telling a story."
The Coaches were all wowed by West's Knockout performance, with Niall Horan calling it "unbelievable."
"You've always been one of my favorites, and I'm really excited to hear you after this show. In my eyes, you'd be one for the future," Horan said.
Coach Chance The Rapper complimented West's tone and its "southern feel" while Coach Kelly Clarkson raved, "Grace, you are a star."
RELATED: Blake Shelton Is "Most Comfortable" Here: See Where He Lives
"We're down to the best of the best now, and this is the last time I'm going to have to do this," Shelton said. "Knockouts is one of the reasons I'm quitting by the way, that's how much I hate the Knockouts, because you guys both deserve to be here and hopefully you both will be here."
Shelton got his wish — after he declared West the winner of the Knockout round, Clarkson chose to use her "steal" on Neil Salsich, keeping him alive in the competition.
"I just ended up going with Grace because she has this old-school country voice — all the potential she has is still out there in front of her," Shelton said. "I think she's going to be a star in country music."
Watch episodes of The Voice Mondays at 8/7c and the next day on Peacock.