NBC Insider Exclusive
Create a free profile to get unlimited access to exclusive show news, updates, and more!
Sign Up For Free to View
Kelly Clarkson and Dolly Parton Performed '9 to 5'—Hear Their Heavenly Harmonies
And this was just a rehearsal.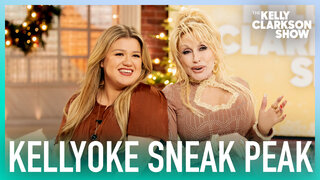 Just when you thought The Kelly Clarkson Show couldn't get any better, the one and only Dolly Parton joined Kelly Clarkson and her band for something extra special. 
On November 30, fans got an exclusive look at Clarkson and Parton rehearsing for a performance of "9 to 5." In the video, we hear Clarkson's powerful vocals and Parton's signature twang harmonizing perfectly for one breathtaking duet. "Workin' 9 to 5, oh, what a way to make a livin'; barely gettin' by, it's all takin' and no givin,'" they crooned the song's iconic lyrics with passion.
Related: Kelly Clarkson's Cover of 'I Will Always Love You' Made Dolly Parton Cry
Earlier this year, Clarkson and Parton released a re-imagined version of "9 to 5" with a mesmerizing, slowed-down tempo. The tune was so well-received that The Kelly Clarkson Show decided to bring Parton on the show in person so she and Clarkson could bless the audience with a live duet that more closely resembles the original.
"It's such a fun song to play and such a cool part of history. Couldn't be more excited," Jason Halbert, music director on The Kelly Clarkson Show, said, adding that they decided to bring in a horn section and recreate the typewriter sound from the original track.
During the preview clip, we also see Clarkson and Parton bantering and working together to figure out the right arrangement for the song. In one hilarious moment, Parton hit a note that excited Clarkson so much that she had to run around in circles. 
They performed the song in full on the December 1st show. Watch, below: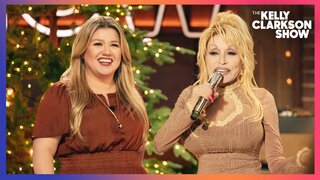 To hear more amazing duets like this, be sure to check your local listings for The Kelly Clarkson Show.