NBC Insider Exclusive
Create a free profile to get unlimited access to exclusive show news, updates, and more!
Sign Up For Free to View
10 Unforgettable Moments From NBC Shows in 2022
We're still mourning the end of This Is Us.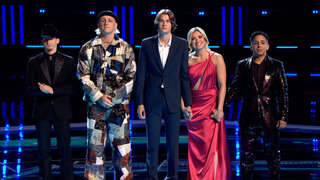 2022 was an incredible year for NBC Entertainment. In just 12 months, we saw the return of classics like Quantum Leap and emotional departures we'll always remember—like the end of This Is Us, Halstead's (Jesse Lee Soffer) exit on Chicago P.D., and April (Yaya DaCosta) and Ethan (Brian Tee) riding off into the sunset on Chicago Med. The emotions were high—as were the drama and/or laughs, depending on the show—and that's exactly what we love about NBC shows. Below, we look at just 10 of the highlights from this year's programming. And good news: These moments are all available to re-watch on either NBC.com or Peacock.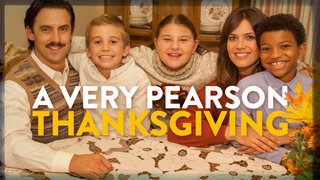 Saying goodbye to the Pearsons was tough. And it was made even tougher because, in doing so, we had to watch the characters actually say goodbye to Rebecca (Mandy Moore) after her years-long battle with Alzheimer's. "Pass the tissues" doesn't even begin to cut it.
Watch every episode of This Is Us on NBC.
The Stellaride wedding on Chicago Fire
When Firehouse 51 gets romantic, it's white-hot—and super-sentimental. Please see: The highly-anticipated wedding between Stella (Miranda Rae Mayo) and Severide (Taylor Kinney), which started with chaos—no venue!—and ended in cuteness. (Their vows!) 
Chicago Fire returns January 4, 2023 on NBC, airing Wednesdays at 9/8c and next day on Peacock.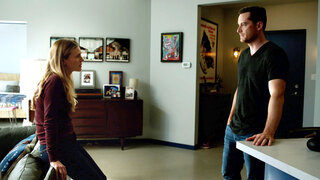 The above video accurately sums up the emotions both Upton (Tracy Spiridakos) and fans felt when Halstead revealed he'd be moving to Bolivia. At least we have his parting words to Upton to give us comfort: "I swear to you that we're gonna get through this because you're the love of my life." 
Chicago P.D. returns January 4, 2023 on NBC, airing Wednesdays at 10/9c and next day on Peacock. 
Dr. Choi's departure—and his wedding to April—on Chicago Med
After eight seasons, Dr. Choi has left Chicago Med for good. Thankfully, he went out in the most epic way: a wedding to April that viewers have long been hoping for.  "I hope Dr. Choi is remembered for being the moral compass of Chicago Med that the fans and patients trusted," Tee told Deadline about his character's exit. "He always did everything he could for his patients to earn their trust and to give them the best care he could. As far as a legacy, that's the essence of what I hope he leaves behind. When he walks away, that trust he instilled will remain there."
Chicago Med returns January 4, 2023 on NBC, airing Wednesdays at 8/7c and next day on Peacock. 
It was a full circle season for the couple, who met in 2014 when Stefani first joined the Coaches panel. Season 22 marked her first time in a red chair since marrying Shelton. 
"Stepping back on the set of The Voice this time was very surreal," Stefani told NBC Insider. "Being married, it brought back so many memories of all the different seasons that we've been on The Voice together, all the different phases of our friendship, of our relationship."
Watch The Voice on Peacock and NBC. 
The beloved '80s/'90s show has been given new life thanks to this new reimagining starring Raymond Lee, Caitlin Bassett, and Ernie Hudson. 
"My sons and I used to watch the show, and it was a great show to come together on," Hudson told NBC Insider about the original QL. "A lot of the things they watch, I don't watch and visa-versa, but this was the show. We could all have our opinions on the leap and what happened and how it changed and all that stuff. It's one of those family shows that crosses generations."
Quantum Leap returns January 2, 2023 on NBC, airing Mondays at 10/9c and next day on Peacock.  
George Lopez makes a triumphant return to the sitcom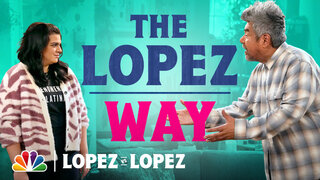 Lopez is a comedy legend, and that includes the realm of sitcoms. First was the iconic George Lopez show in the early 2000s, then 2016's Lopez, and now, Lopez vs Lopez with his real-life daughter, Mayan. The family affair has been laugh out loud funny but also addresses serious issues—all the while showing a father-daughter relationship on a path towards healing. 
Lopez vs Lopez returns January 6, 2023, airing Fridays at 8/7c and next day on Peacock.  
The Lebanese dance crew stunned from the start and ultimately took home the competition for Season 17. Shortly after their win, the group's choreographer, Nadim Cherfan, told NBC Insider, "Every girl in this group now believes that dreams do come true. And if you work hard for them, success is gonna be there waiting for you. And to never, never doubt yourself. To never, never stop doing what you love.To fight for it. To have a voice. To dance." 
America's Got Talent: All-Stars premieres Monday, January 2, 2023 at 8/7c on NBC and next day on Peacock. 
The Law & Order premiere event—plus saying goodbye to Rollins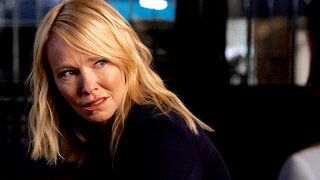 For the first time in L&O history, the seasons for Organized Crime, Special Victims Unit, and Law & Order kicked off with one, three-hour premiere event tying all the shows together. And that excitement lasted all throughout the first half of the seasons. SVU, in particular, had an emotionally-charged midseason finale with the departure of Rollins (Kelli Giddish), who's leaving the force to go teach at Fordham. Of course, that didn't happen before she officially said, "I do!" to Carisi (Peter Scanavino) in front of her co-workers. 
 Law & Order Thursdays return January 5, 2023 on NBC and next day on Peacock.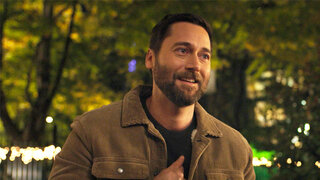 It all comes to an end on January 17, 2023: five seasons of high-stakes drama, romance, and the enduring message of helping people when they need it most. 
"I don't think it'll hit me until a month or three months or a year from now," Ryan Eggold (Max) told NBC Insider about the show ending. "I think what I'll appreciate most is just the people. Our crew who works so incredibly hard day in and day out to make this show and tell these stories. And the family that we've become, from making jokes in the morning to sharing coffee to being exhausted one day to falling asleep on one of these [hospital] beds here [on set]."
New Amsterdam returns January 3, 2023 on NBC, airing Tuesdays at 10/9c and next day on Peacock.