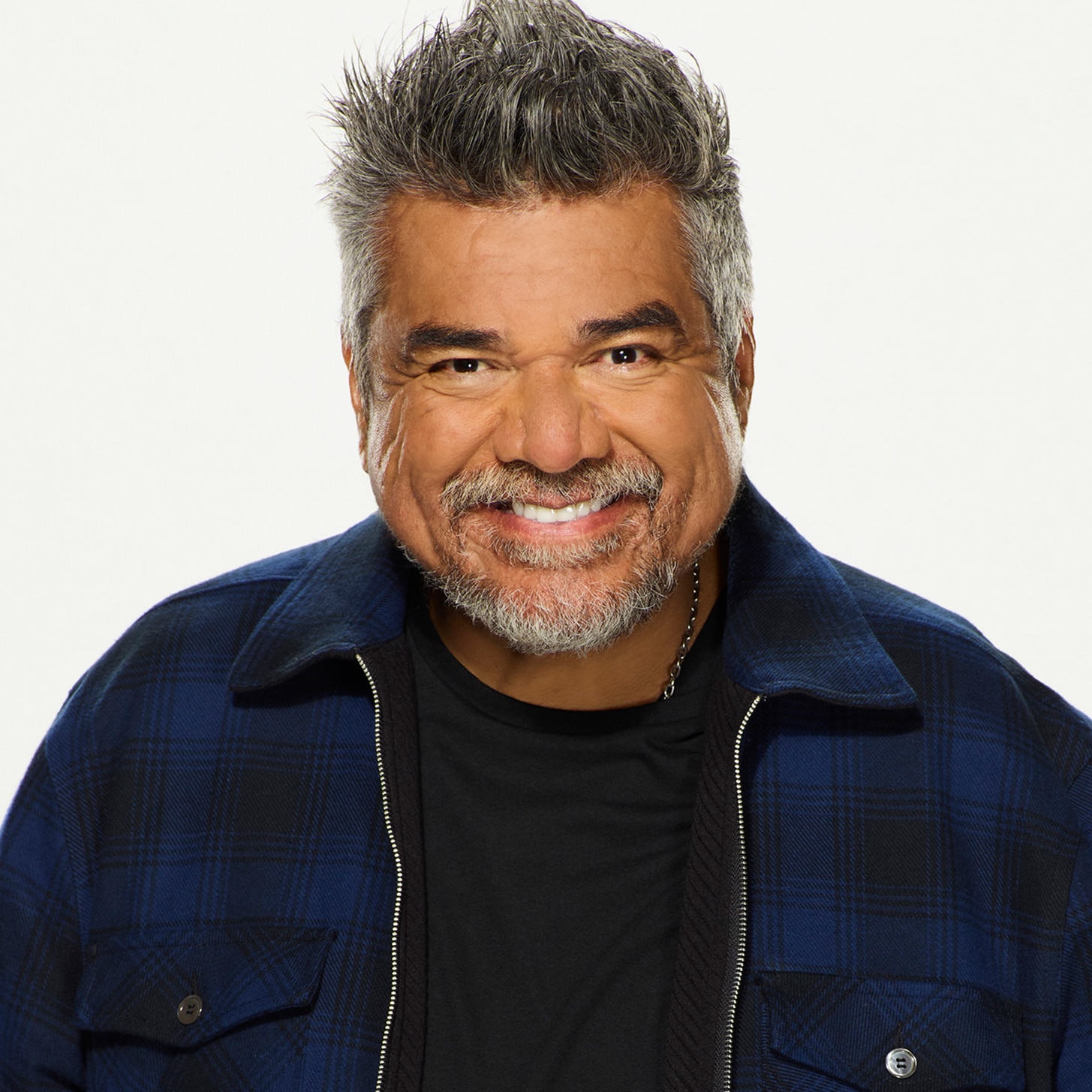 GEORGE LOPEZ
Played By George Lopez
Actor Bio
George Lopez plays himself and executive produces the new NBC comedy "Lopez vs. Lopez."

Lopez has broken ground for Latino comics by embracing his ethnicity, confronting racial stereotypes and fighting for his community on and off the stage. He will join the DC Universe in 2023 in the superhero film "Blue Beetle."

Lopez's "OMG Hi!" comedy tour concluded in the fall. He has four HBO specials on his resume: "The Wall, Live from Washington, D.C." (2017), "It's Not Me, It's You" (2012), "Tall, Dark & Chicano" (2009), which was nominated for a Best Comedy Album Grammy Award, and "America's Mexican" (2007).

On television, Lopez produced and starred in "Lopez," a semi-autobiographical single camera sitcom, for two seasons on TV Land. In 2014, Lopez co-created and starred in the multi-camera ensemble comedy "Saint George" for FX. He hosted TBS' inaugural late-night talk show, "Lopez Tonight," for two seasons, marking Lopez's return to series television after co-creating, writing, producing and starring in ABC's groundbreaking hit sitcom "George Lopez," which ran for six seasons.

Lopez's extensive film credits include "Walking with Herb," "No Man's Land," "The Tax Collector," "El Chicano," "Valentine's Day," "The Spy Next Door" and "The Adventures of Sharkboy and Lavagirl." He starred in and produced the inspirational drama "Spare Parts," based on a true story about four undocumented Mexican-American teens who team up to build a robot for a national competition. Lopez has lent his voice to a string of animated films, including the "Rio," "The Smurfs," "Beverly Hills Chihuahua" and "Cats & Dogs" franchises.

In May 2005, Lopez's autobiography "Why You Crying?" earned a spot on The New York Times Best Sellers Top 20 list. Lopez released his second memoir, "I'm Not Gonna Lie: And Other Lies You Tell When You Turn 50," in 2013.

Time magazine named him one of the 25 Most Influential Hispanics in America in 2005 and The Harris Poll named him one of the Top 10 Favorite Television Personalities. The following year, Lopez received a star on the Hollywood Walk of Fame.