NBC Insider Exclusive
Create a free profile to get unlimited access to exclusive show news, updates, and more!
Sign Up For Free to View
The Biggest Moments From That Emotional This Is Us Series Finale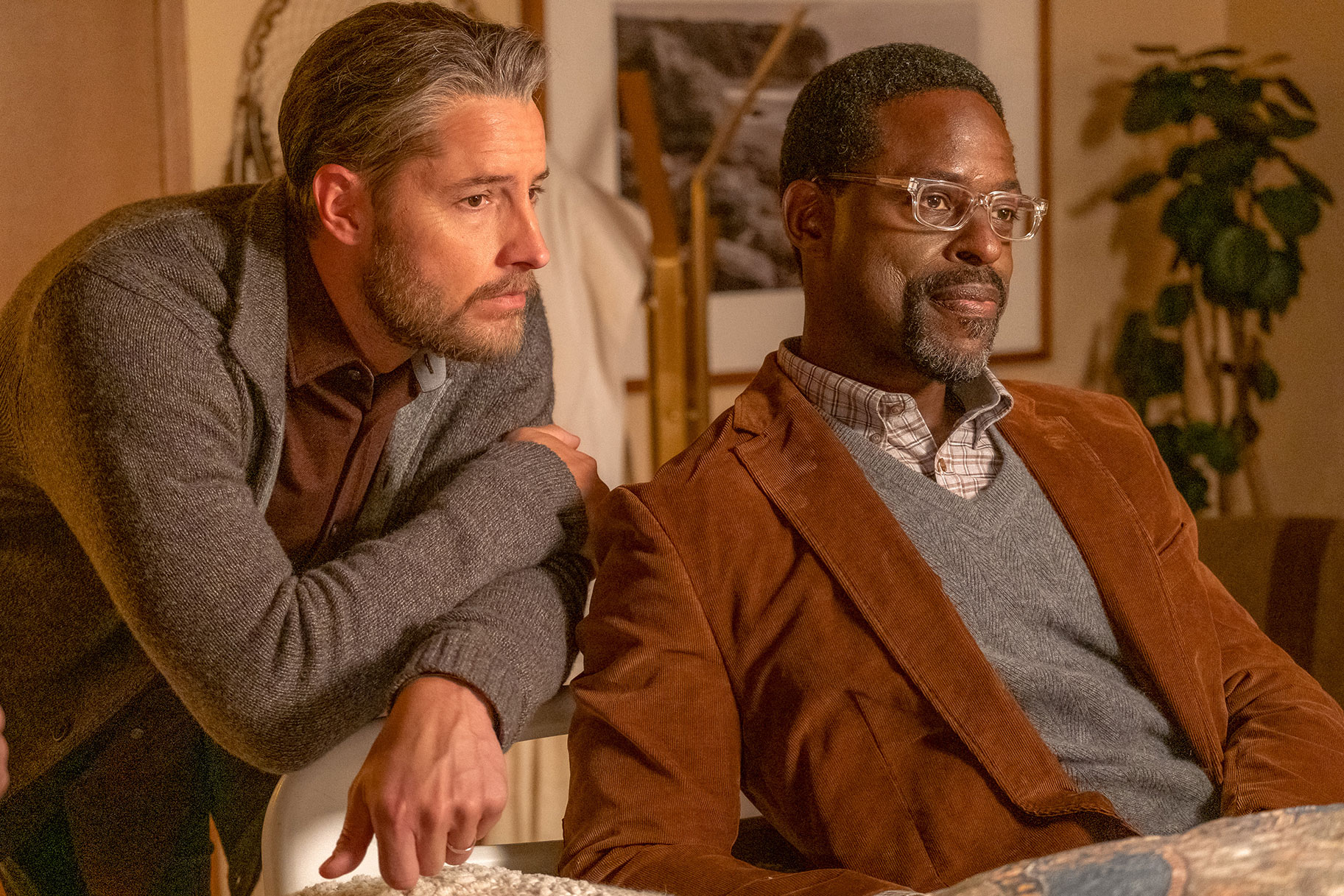 After six seasons, This Is Us came to an end on Tuesday night, May 24. The finale episode was titled "Us," and what we watched was the epitome of that. There were no big plot twists, no major reveals, no jaw-dropping hidden connections we didn't know about. Instead, we watched Jack (Milo Ventimiglia), Rebecca (Mandy Moore), and their children enjoy a lazy Saturday. Interspersed with this were the grown-up Big Three and their families grappling with Rebecca's death at her funeral. It was a simple episode, but it packed a punch—and by the end, everything was tied up. Below, we recap the biggest moments from the series finale.
On the day of Rebecca's funeral, Kate is watching her, Kevin (Justin Hartley), and Randall's (Sterling K. Brown) children play when Toby comes over for a chat. He talks about how "extraordinarily proud" Rebecca was of Kate. He also tells Kate, "I love you, kid." No, this isn't a sign they're getting back together—they're both happily married—but closure. After everything they went through, they remain on good terms. And Toby says he wouldn't do anything differently.
In a short speech to Kevin at Rebecca's funeral, Uncle Nicky—now fully immersed in the Pearson family after decades of estrangement—reflects on his evolution. "Before you came banging on the door of that trailer of mine, I had it pretty good. I didn't care about anything. The good thing about not caring about anything is you don't care when it's gone," he tells Kevin, adding, "You really effed up my life, kid. Your mother and father would be ashamed if they knew what you did to a sweet and sensitive old man like me." 
William (Ron Cephas Jones), before "Memphis" (Season 1, Episode 16)
In a sweet scene before William and Randall take off for Memphis, we see William wake up Tess (Eris Baker) and Annie (Faithe C. Herman) to say goodbye. He says to Randall that he's only known the girls for seven months but wonders how much they'll remember about him. Randall assures him, "A lot." 
After Randall gets emotional about Rebecca's death—saying everything now feels "pointless"—Deja, who's pregnant, surprises him with some sweet news: She's having a boy. And she and Malik would like to name him William. "Your grandson is going to be named after a man I never met," she tells Randall. "But I know him, 'cause I know you. It's not pointless." 
Randall tells Kate and Kevin that the Democratic National Convention wants him to go to the Iowa State Fair to "shake some hands and eat some junk food." If it goes well, it could mean large opportunities within the Democratic Party; maybe even...a presidential run. 
Picking up where we left off in Season 6, Episode 17, Rebecca is now on the train lying next to Jack. "There was so much left that I wanted to do with them," Rebecca muses to Jack about their children, to which he says, "You will...It's hard to explain, but you'll do all those things with them." 
"I don't want to leave them," Rebecca says to Jack. 
"You don't," he says. "You'll see." After this, Rebecca squeezes Jack's hand—which Randall feels in the actual world.