NBC Insider Exclusive
Create a free profile to get unlimited access to exclusive show news, updates, and more!
Sign Up For Free to View
How Edie Helps Wrap Up Uncle Nicky's Story on This Is Us
We have a new favorite couple on the show.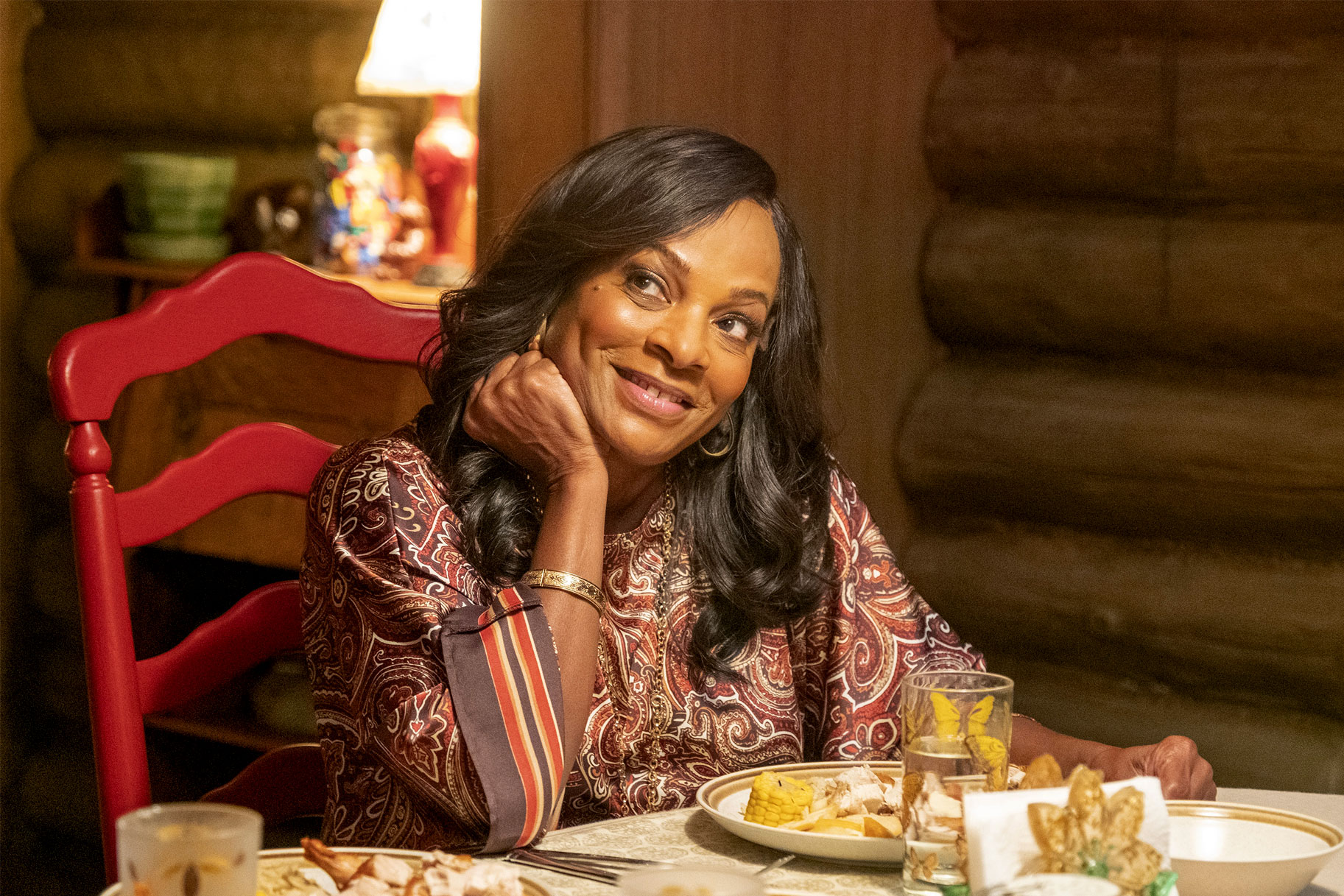 With Season 6 marking the end of This Is Us, it's time to start thinking about how our favorite characters' storylines will wrap up. One whose future isn't such a mystery, though, is Uncle Nicky (Griffin Dunne). Season 6, Episode 2 gave us a glimpse into his happy future—and it involves a woman named Edie. Viewers have learned she is the woman who arrived at Kevin (Justin Hartley)'s house in the future at the end of Season 5. But what else do you need to know? Read on, below, for more information. 
So, who exactly is Edie?
The short answer? She's Nicky's future wife. We officially meet her in Season 6, Episode 2 ("One Giant Leap").  As he's flying back to the East coast after finally meeting Sally (Dey Young)—the girl he thought got away—Nicky is being his usual witty self when he's approached by a flight attendant. Her name is Edie, and she can clearly hold her own against Nicky.
Simultaneously we enter into a flash-forward scene at Kevin's house where Edie exits a white car (officially ending that mystery) and greets Deja (Lyric Ross) and Randall (Sterling K. Brown). She then embraces Nicky and gives him a kiss. "I missed you," she tells him. "I missed you more," he answers back.
It's a sweet way to wrap up Nicky's storyline on the show, as he's gone through more than enough since we first met him as Jack's estranged brother in Season 2. We see Nicky and Edie again in Season 6, Episode 5 ("Heart and Soul"), when they sit down for dinner with Kevin and Cassidy.
"She has three marriages, and I have none, so I think between the two of us we almost make a normal person," Nicky remarks. 
A This Is Us producer, Kay Oyegun, told Entertainment Weekly that going forward, "Every time you see Nicky, you'll see Edie. She's a part of the Pearson family now. What we love so much is the perspectives of these people who marry into the Pearsons—the Beth [Susan Kelechi Watson] perspective, the Miguel [Jon Huertas] perspective, the Toby [Chris Sullivan] perspective, and now the Edie perspective—because they're all such different people and they're observing this very unique Pearson brood, with fun observations. Her banter with Griffin is just fun, fun, fun."
Who is the actress that plays her?
Edie is played by Hollywood veteran Vanessa Bell Calloway. You may recognize her from productions such as Coming to America, Rizzoli & Isles, Shameless, and most recently, Bounce TV's Saints and Sinners. As for what Calloway will bring as Edie? "She's funny. And she gives as good as she gets," Oyegun said. "She matches wits with Nicky, and she holds nothing back. People sometimes can be delicate around Nicky, but she's all about it... She's a flight attendant, so she's used to dealing with very interesting people, so Nicky is nothing."
This Is Us airs Tuesdays at 9 p.m. ET on NBC. Catch up on NBC.com.