NBC Insider Exclusive
Create a free profile to get unlimited access to exclusive show news, updates, and more!
Sign Up For Free to View
This Is Us's Chrissy Metz's Career, From Entourage to Stay Awake
Here's how Metz found her way to the role of a lifetime as Kate Pearson in This Is Us.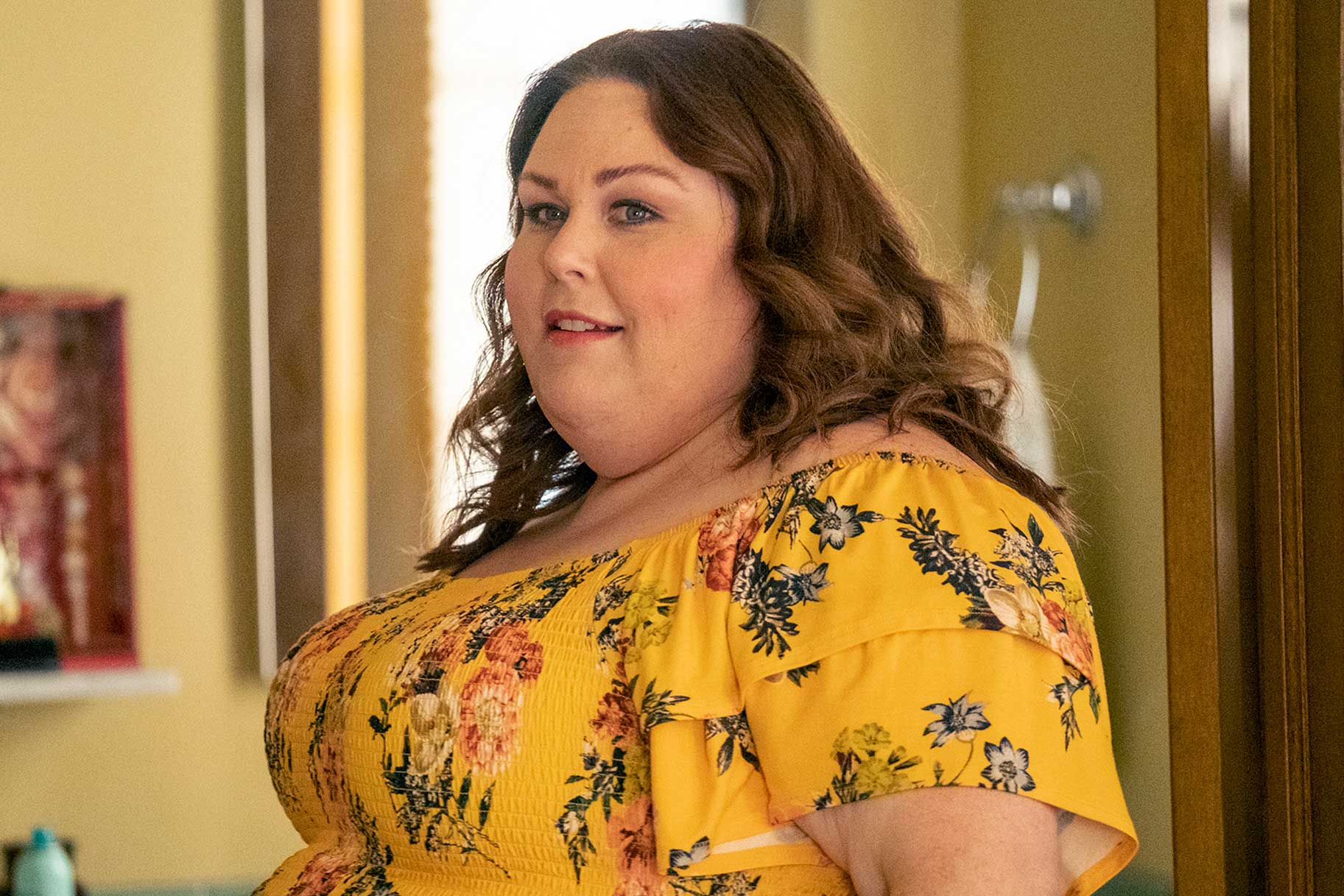 Anyone who's watched even a single episode of This Is Us is likely to have a soft spot in their heart for Chrissy Metz. Her character in the show, Kate Pearson, is one of the central "Big Three" triplets whose lives unfolded before viewers for six seasons. 
But before she was starring alongside Justin Hartley (as Kevin Pearson), Mandy Moore (as Rebecca Pearson), and Sterling K. Brown (as Randall Pearson) in the hit family drama, Metz had already begun to carves out a name for herself in Hollywood — and has since done so in Nashville.
Here is a full timeline of her career, from television appearances to movie roles. 
Where Is Chrissy Metz From?
In her autobiography, This Is Me: Loving the Person You Are Today, Metz detailed her early childhood, revealing that she moved to Japan as an infant and Japanese was her first language. When her parents divorced, Metz's mother moved her and her siblings to Florida, where she spent the rest of her childhood. 
After college, Metz taught preschool in Florida for a short time before deciding to pursue a career in the performing arts. A talent agent saw her audition in Gainesville and encouraged her to move to Hollywood, where she ultimately became an assistant at a talent agency while simultaneously auditioning for parts. 
Chrissy Metz's First Television Roles 
Metz's first credited television role was for the show Entourage in 2005, when she made an appearance as a "Counter Girl" in Season 2 Episode 7 ("The Sundance Kids"). The same year, she also had a one-episode appearance in Season 3 of All of Us, a family sitcom produced by Will Smith and Jada Pinkett Smith. 
After those roles, she went on to play a character named "Chunk" in My Name Is Earl in 2008, appearing in the show's fourth season (Episode 6, "We've Got Spirit") and one named Shoshanna in the teen show Huge, about a weight-loss camp.
Who did Chrissy Metz play on American Horror Story?
Metz's breakthrough role came during the Ryan Murphy's series American Horror Story. She joined the show in 2014 for its fourth season, which was titled Freak Show; followed a strange troupe who attempted to survive based on their rare features and talents.

Metz's character was named Ima 'Barbara' Wiggles, a "sideshow 'fat girl'" for the troupe, and she acted alongside Sarah Paulson, Evan Peters and Angela Bassett. The season was beloved by fans and critics alike and was nominated for 19 Emmy Awards.
Chrissy Metz's This Is Us Role 
In 2016, the family drama This Is Us premiered on NBC, and viewers were hooked. Metz played main character Kate Pearson for 106 episodes and was nominated for the Outstanding Supporting Actress Emmy in 2017. Metz said that she had 81 cents in her bank account when she booked the role, and had been planning to move home to Florida after struggling to find work in Los Angeles post-AHS:FS. 
Kate was the only daughter of Rebecca and Jack Pearson (Milo Ventimiglia) and was working as an assistant for her brother, Kevin, at the beginning of the show. Throughout the six seasons, fans watched Kate fall in love with her complicated first husband Toby Damon (Chris Sullivan) and then her second major love interest, Phillip (Chris Geere), who was her boss. 
The other major themes in Kate's six-season character arc were weight loss, family ties, and motherhood. She suffered a miscarriage and then went into premature labor that left her first child, Baby Jack, blind. Kate and Toby thereafter decided to adopt a second child, Hailey. 
Chrissy Metz's Movie Roles 
The success of This Is Us opened a lot of doors for Metz. In 2018, while Seasons 2 and 3 of the show were airing, she starred in the Netflix movie Sierra Burgess Is a Loser opposite Stranger Things star Shannon Purser. Metz's character, Trish, was the strange, overbearing mother to the show's central mean girl, Veronica (Kristine Froseth), giving audiences a look at an entirely new set of acting skills from Metz. 
In 2019, Metz starred in the film Breakthrough, which was based on a true story. Metz played Joyce Smith, the mother to 14-year-old John (Marcel Ruiz); at the beginning of the film, John fell through a frozen lake and was unconscious for 15 minutes underwater, leading medical professionals to believe there was nothing that could resuscitate him. Joyce and her pastor (Topher Grace) prayed over John and the results were nothing short of a miracle.
Metz landed another major movie role for the 2022 film Stay Awake, also playing a complicated mother figure. Stay Awake addressed the opioid crisis head-on by showing Metz's character, Michelle, in the midst of a battle with addiction. Her two teenage sons, Ethan (Wyatt Olef) and Derek (Fin Argus) check her into multiple rehabilitation centers, and the film shows their own coming-of-age through the lens of their love for their mother. 
Stay Awake was successful in the film festival circuit upon its release. It premiered at the 72nd Berlin International Film Festival, where it won the German Art House Cinema award. 
What will Chrissy Metz do next?
She is currently slated to star and executive produce a show called Help Me Rhonda for NBC Universal, according to Deadline. Based on the James Patterson and Candice Fox book, 2 Sisters Detective Agency, Metz will play the titular Rhonda Bird, a public defender who joins forces with her sister Barbra Ann to take over their father's private detective agency.
RELATED: Chrissy Metz's Next TV Show Sounds So Good—This Is Us Fans, Take Note
What books did Chrissy Metz write?
Metz's autobiography This Is Me was released in 2018. According to the book's description, Chrissy encourages us all to claim our rightful place in a world that may be trying to knock us down, find our own unique gifts, and pursue our dreams." 

In February 2023, she released a children's book with co-author and husband Bradley Collins, called When I Talk to God, I Talk About You. Illustrated by Lisa Fields, the book focuses on "animals describ[ing] the many things they pray to God for as their little ones grow right before their eyes."
Chrissy Metz's Singing Career 
Kate Pearson isn't the only one with great pipes: Metz has been a singer for most of her life, and even auditioned for American Idol in 2007 with the Dream Girls song "Heavy Heavy." 
Metz sang "Time After Time" by Cyndi Lauper and "Landslide" by Fleetwood Mac for This Is Us, and made her live singing debut at the Academy of Country Music (ACM) Awards in 2019. She sang the song "I'm Standing with You" for her film Breakthrough alongside famous country music artists like Carrie Underwood and Maddie Tae.
Chrissy Metz's Relationship History 
Metz was married to British screenwriter Martyn Eaden for seven years, beginning in her mid-20s, according to Oprah Daily. She later dated This Is Us crew member Josh Stancil, telling reporters that it was funny to film love scenes for the show in front of her actual partner. 
Currently, Metz is dating Bradley Collins, with who she co-wrote her children's book. The couple has been together since 2020, when they went on their first date during quarantine.
In May 2023, Metz posted some adorable couple photos to Instagram in celebration their third anniversary and wrote, "Look at us just loving each other and creating together. Growing and learning from one another. You are a dream to me." 
See Chrissy Metz as Kate Pearson in all seasons of This Is Us on NBC.com.