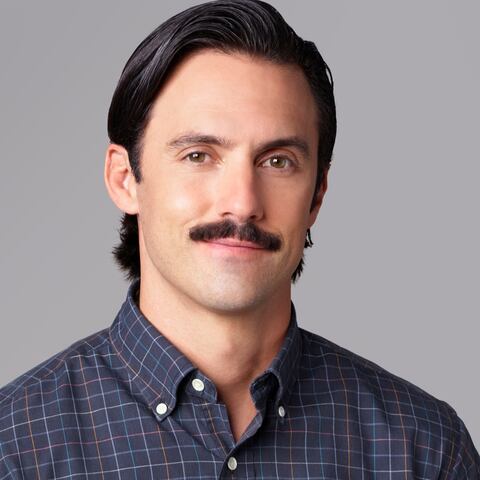 Jack Pearson
Played by
Milo Ventimiglia
Actor Bio
Milo Ventimiglia stars as Jack Pearson in the hit NBC drama "This Is Us," which was nominated for an Emmy Award for Outstanding Drama Series.
For his role during the first season of "This Is Us," Ventimiglia was nominated for an Emmy for Outstanding Lead Actor in a Drama Series. He was also nominated for a People's Choice Award and won a MTV Movie Award for his work in the show.
Ventimiglia has built an impressive resume of television and film credits, and has also embraced the power of the Internet and new media with numerous projects.
One of Ventimiglia's early signature television roles was as Jess Mariano on the hit series "The Gilmore Girls," which he will reprise this winter with new installments on Netflix. Other notable television stints include "Heroes," "American Dreams," "The Bedford Diaries" and "Boston Public." He also has had guest-starring roles on series including "The Fresh Prince of Bel-Air," "CSI," "Promised Land" and "Sabrina, the Teenage Witch."
Ventimiglia appeared on the big screen earlier this year in the thriller "Madtown," and recently wrapped production on the sci-fi mystery "Devil's Gate." He also starred in "Wild Card," alongside Jason Statham, and in "Grace of Monaco," alongside Nicole Kidman. Other film credits include "Rocky Balboa," "Killing Season," "That's My Boy," "Grown Ups 2," "Armored" and "Cursed."
In new media, Ventimiglia produced and stars in the dramedy "Relationship Status" on the Verizon Go90 app and in the web series "Chosen" on Crackle. He also produces the digital series "The Paranormal and Extraterrestrial Squad."
With his production company, DiVide Pictures, Ventimiglia is working on an indie film adaptation of Marc Spitz's autobiographical novel "How Soon Is Never?" Also under the DiVide banner, he launched two comic book titles with Top Cow Productions.
In 2008, Ventimiglia visited the Middle East on a 10-day, three-country USO tour and spent time meeting with the servicemen and women of the armed forces; he followed that up in 2009 with a second USO trip to Germany and Turkey. He is actively involved with the Iraq and Afghanistan Veterans of America organization (IAVA), which supports veterans who need help when they return home from war.
Ventimiglia currently resides in Los Angeles.