NBC Insider Exclusive
Create a free profile to get unlimited access to exclusive show news, updates, and more!
Sign Up For Free to View
Chrissy Metz's Best Music Performances Are Too Good
Did you know the This Is Us star is also a country singer?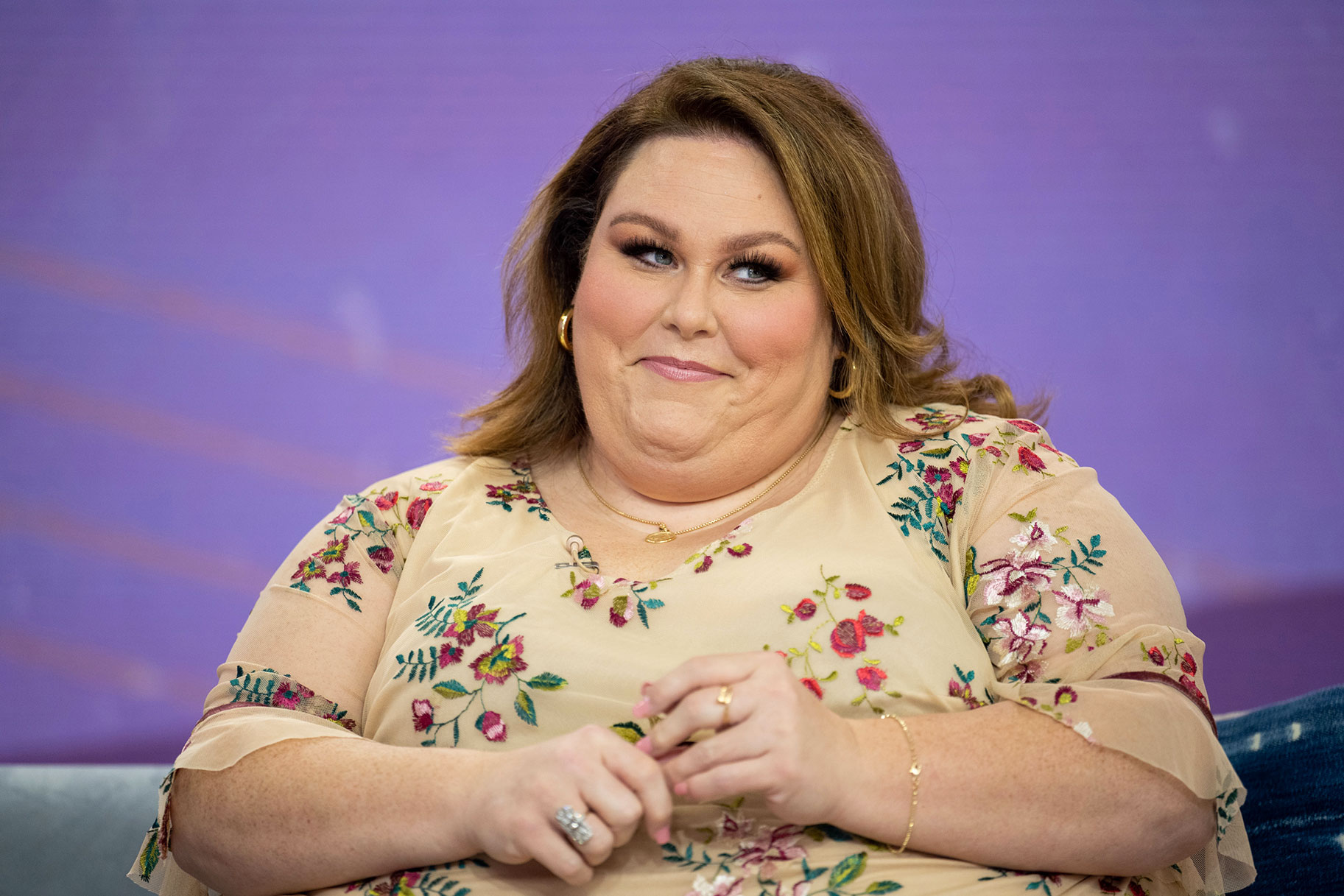 This Is Us fans will know that Mandy Moore isn't the only cast member with impressive vocal chops. As it turns out, music also holds a special place in Chrissy Metz's heart. 
"Some people don't know that I've been going back and forth to Nashville for, gosh, five years now—ever since the second season of This Is Us," the 41-year-old told People about her music career. "I love acting and telling stories and relating to the characters, and then helping other people relate to them, but music and acting are so similar. Acting is really a song without actual instrumentation behind it. A monologue is a song—it's just a story that we're all telling."
She continued, "Being able to grow my confidence and my vulnerability in a very deep way through [This Is Us] has made me only want to share my heart and soul in a very real way, as opposed to just doing it through a character. The music is really about feeling through the healing and getting on the other side of it. The only way to go is through, and sometimes that means a lot of heartache and love and loss. The bigger picture of life and forgiveness."
If you're curious about Metz's discography, we've included some of her most moving (and impressive) songs below.
"I'm Standing With You"
This inspirational ballad appeared on the soundtrack of the 2019 drama Breakthrough, in which Metz starred alongside Topher Grace, Josh Lucas, Dennis Haysbert, and Mike Colter.
"Pushing Up Daisies (Love Alive)"
[EMBED] <iframe width="560" height="315" src="https://www.youtube.com/embed/sOMcLUClK8U" title="YouTube video player" frameborder="0" allow="accelerometer; autoplay; clipboard-write; encrypted-media; gyroscope; picture-in-picture" allowfullscreen></iframe> [/EMBED]
The actress put her own spin on this 2018 Brothers Osborne track, which she calls "one of my favorite songs, really probably ever."
"Talking to God"
Metz released this emotional single in 2020 and revealed to Today that it has a touching personal message. "'Talking to God' is a song about those moments when we ask the questions we desperately want the answers to," she said. "Whether it's a lost love or why our own lives look much different than the way we had hoped they would. It's about those personal prayers and conversations we have while listening and learning to surrender and trust in the bigger picture."
"Should've Known Better"
The star released this effortless rendition of Carly Pearce's "Should've Known Better" in 2021.
"Landslide" 
Metz's stripped down cover of this Fleetwood Mac classic was featured on the This Is Us Season 2 soundtrack.
"Feel Good"
"Feel Good" is an upbeat and joyful original song released by Metz in 2021.
"Girl Go"
This empowerment anthem was inspired by Metz's 2003 move to L.A., when she chased her dreams of becoming an actress.
"'Girl Go' was inspired by the beginning of my journey from Gainesville [Florida] to Los Angeles and just needing somebody to believe in me and to say 'go—go and do it, be bold, be brave, be courageous,'" she told American Songwriter. "I remember being that bright-eyed, very eager, excited girl to pursue her dreams and this really encapsulates that moment."
"Anything Worth Holding On To"
This emotional duet by Metz and Matt Bloyd—which tackles overcoming the struggles of mental health—has amassed more than 9 million views on YouTube.
Watch every episode of This Is Us on NBC.