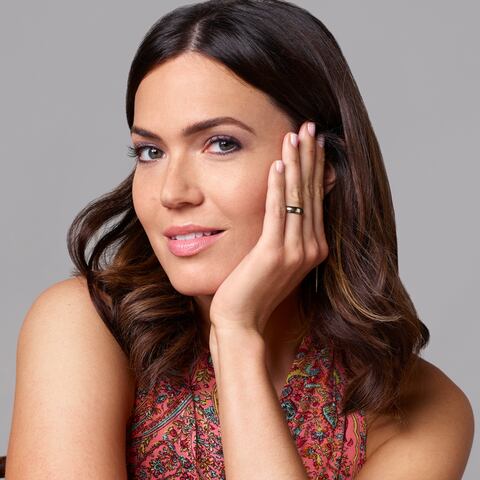 Rebecca
Played by
Mandy Moore
Actor Bio
Mandy Moore stars as Rebecca Pearson on the hit NBC drama "This Is Us," which has been Emmy Award-nominated for Outstanding Drama Series in its first three seasons. In her first season on the show, Moore earned a Golden Globe Award nomination for her performance and last year earned an Emmy nomination.

The actress, who came to national attention as a recording artist in 1999, continues to enjoy versatility in a career also marked by notable performances in both film and television.
Moore will release her first album in over a decade in early 2020. She recently debuted two singles from the album, "When I Wasn't Watching" and "I'd Rather Lose." Her 2020 North American tour kicks off March 20 in Pittsburgh.
She has released six studio albums, including "So Real" in 1999, which reached Platinum status in just three months. One year later, "I Wanna Be with You" became her first Top 30 single hit on the Billboard Hot 100.
Moore, along with "This Is Us" executive producers Isaac Aptaker and Elizabeth Berger, are currently developing "90's Popstar" for ABC, a drama based on Moore's life during the late 1990s teen music phenomenon. The drama revolves around a family from small-town Florida who must adapt to their extraordinary new reality when their teenage daughter goes from aspiring singer to pop superstar practically overnight.

On the big screen, Moore was recently seen in Roland Emmerich's "Midway." Other film credits include "A Walk to Remember," "License to Wed," "Because I Said So," "How to Deal," "Chasing Liberty" and, most recently, "47 Meters Down." She also voiced Rapunzel in Disney's "Tangled" and "Tangled: Before Ever After," which aired on the Disney Channel.
 
Television series credits include multi-episode arcs on "Grey's Anatomy," "Entourage" and "Red Band Society." She also lends her vocal talents to the Disney Junior animated show "Sheriff Callie's Wild West" and Disney's animated series "Tangled."

As an ambassador for PSI's Five & Alive organization, Moore is deeply involved in its initiative that addresses health crises facing children under five years old and their families.

Moore currently resides in Los Angeles.